Pangea Vegan Products has become a permanent affiliate of Vegan Outreach!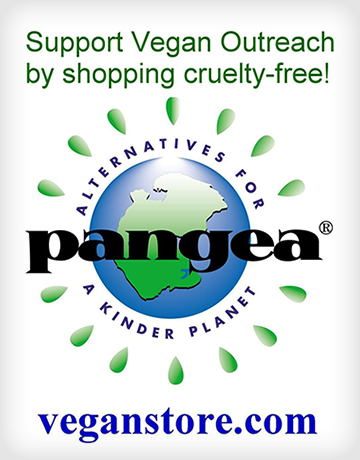 Any time you buy something by going to Pangea through the links from our website, 5% of your purchase goes to helping spread a vegan lifestyle!
Pangea carries a wide range of products, including shoes, belts, vitamins, winter jackets, and a wide range of vegan specialty foods.
There is a link to Pangea on every page (except the home page) of VO's website–so bookmark any page and use it to shop at Pangea!
Thank you for supporting Vegan Outreach!