Below are just some of the vegan versions of traditional animal-based foods, which are available at most chain grocery stores. Some stores, such as Trader Joe's and Whole Foods Market, also offer store brand options.
Bacon
Beef
Chicken and Turkey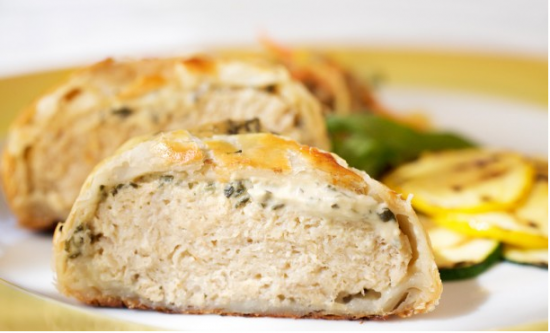 Cold Cuts and Hot Dogs
Hamburgers
Sausage
Eggs-Scrambled
Butter
Cheese
Creamer
Ice Cream
Mayonnaise
Milk
Sour Cream
Yogurt
Whipped Cream

So Delicious
Baking Substitutes
Eggs
If a recipe calls for only one egg, it can usually be omitted – just add a little extra liquid to the batter. Other baked goods can be made by substituting each egg with one of the following:

1 1⁄2 tsp Ener-G Egg Replacer + 2 T water
1 T vinegar + 1 tsp baking soda
1⁄4 C unsweetened applesauce, mashed banana, soy yogurt, or blended silken tofu
2 T cornstarch + 2 T water
1 T ground flaxseeds + 3 T warm water
Watch our video: 5 Vegan Egg Replacers for Baking!
See also: The Joy of Vegan Baking by Colleen Patrick-Goudreau; The Post Punk Kitchen's guide; and PETA's tips.
Shortening