In our effort to create more resources and support for vegans Down Under, Australia and New Zealand Outreach Coordinator Sam Tucker has compiled a list of vegan options available at fast food chains across Australia.
By Sam Tucker, Australia and New Zealand Outreach Coordinator
As an Outreach Coordinator for Vegan Outreach who leaflets all across the country, I spend a lot of time on the road. This means I spend many hours on massive stretches of highway between cities, with nowhere to get food except for servos and fast food chains, which has made me a bit of a vegan fast food connoisseur. Luckily most fast food chains offer vegan options, so whether you're in the heart of a big city like Melbourne or a rural town like Armidale, you can always find something vegan to eat.
If you're craving a burger, get the Veggie Whopper from Hungry Jacks or a Veggie Burger from Oporto. Just order it without the cheese and mayo. The onion rings, hashbrowns and fries are also vegan.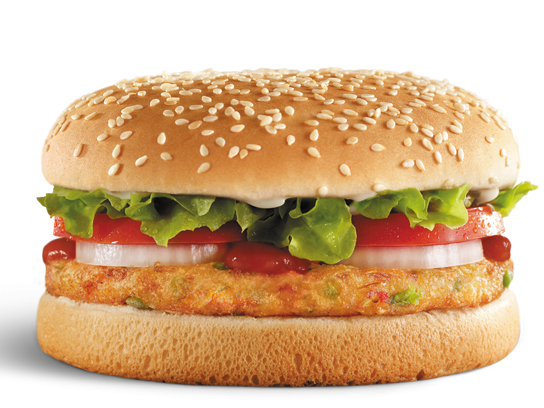 At Subway you can get either the Veggie Patty or Veggie Delight with your choice of salads and any of the following sauces: BBQ, Sweet Onion, Sweet Chili and Tomato. They also make avocado toasties for only $2 each.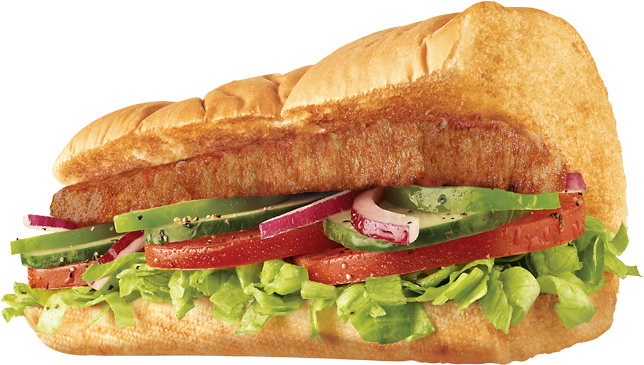 If pizza's what you're after, order a "Vegorama" or "Spicy Veg Trio" from Domino's without the cheese, and get some chunky chips or garlic bread to go with it (that's right, the garlic bread is vegan!)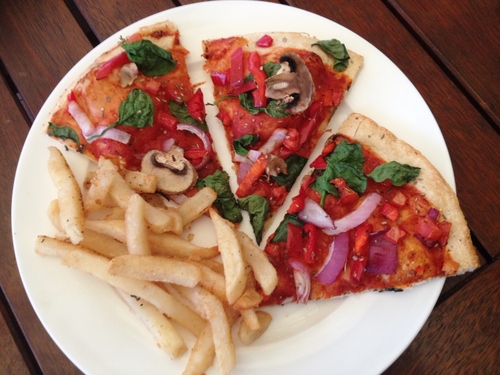 If you're in the mood for Mexican food, Mad Mex and Guzman Y Gomez both have some pretty good vegan options. You can get the vegetarian burritos, tacos or nachos without the cheese and sour cream.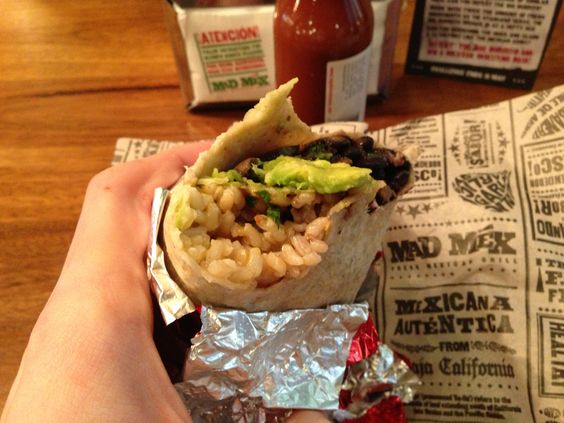 Almost all kebab shops, including Ali Baba, The Kebab Co and UTK, make falafel wraps which are traditionally vegan.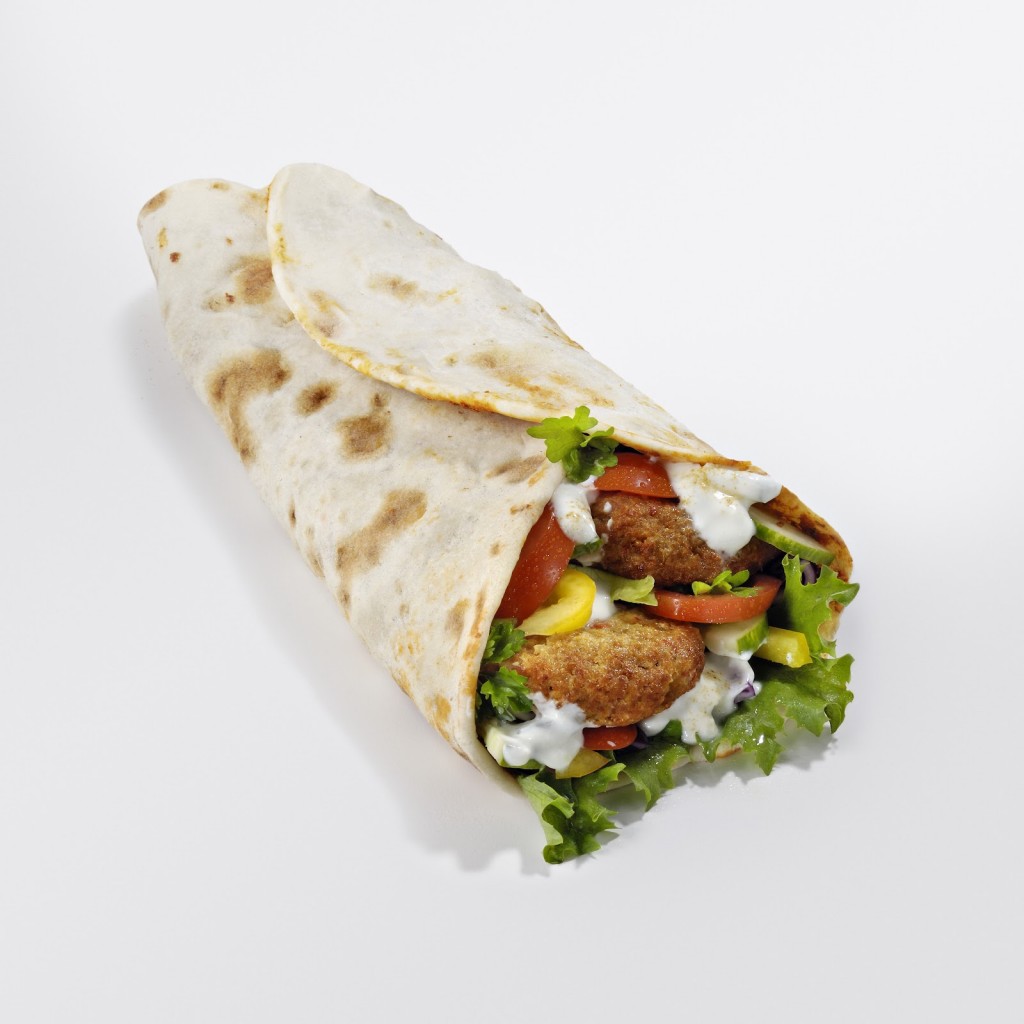 Most sushi shops have a variety of vegan options, including avocado and cucumber rolls and Inari, which is made from a deep fried sweetened tofu bag filled with sushi rice.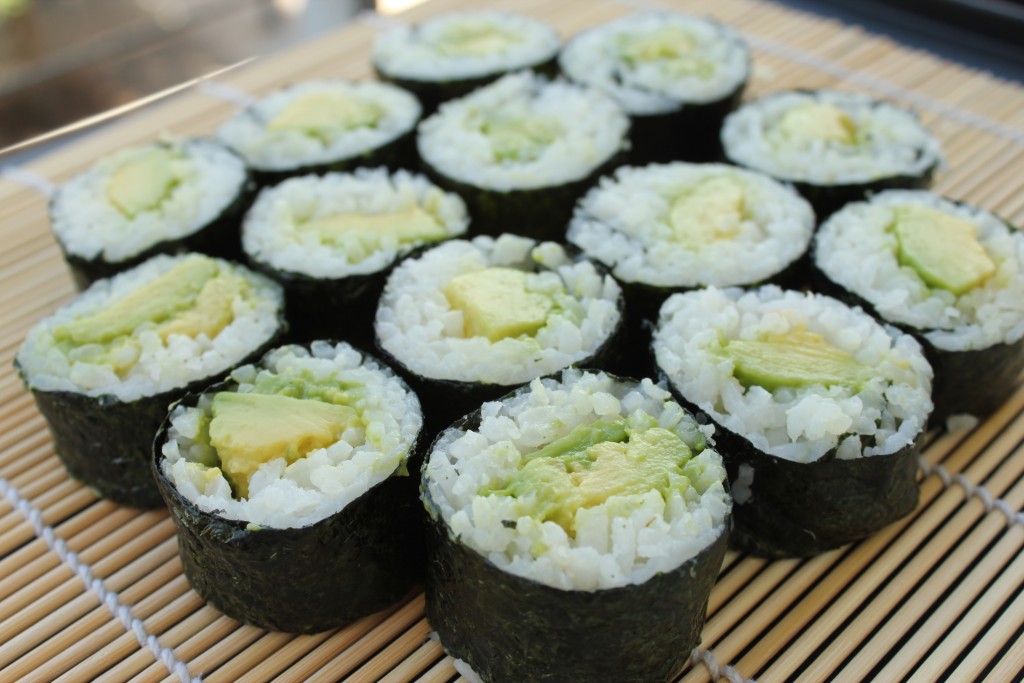 Indian, Thai and Chinese chains also offer vegan options such as tofu and vegetable curries and stir-fries.