By Lori Stultz, VO Rocky Mountain Outreach Coordinator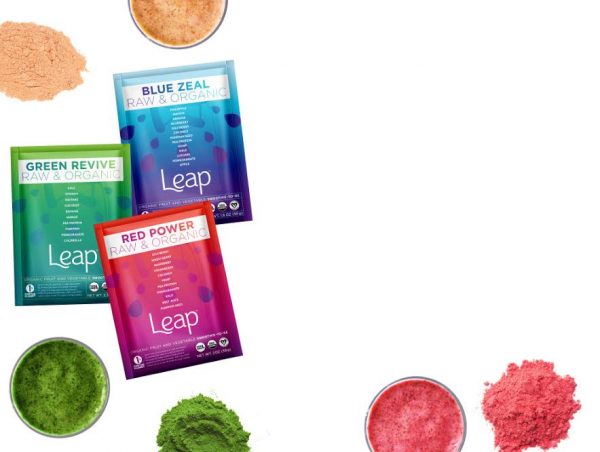 I'm excited to introduce Leap—a new, plant-based, ready-to-mix smoothie powder that will undoubtedly appeal to a wide range of people—
Smoothie lovers
Athletes
People who hate to cook and want a simple meal solution
People who are insanely busy and need a meal on-the-go
Kiddos
Veggie haters who need their greens disguised
It appealed to me personally because I'm always on the lookout for on-the-go meal or snack ideas.
Preparation is pretty simple—grab your plant-based milk and poor it in a blender or shaker. Dump the Leap smoothie package into the milk, and blend or shake. Done.
My favorite flavor was Red Power. It's one of the three flavors available—Red Power, Green Revive, and Blue Zeal. Red Power consists of dehydrated pomegranates, goji berries, strawberries, beets, veggies, pumpkin seeds, and more!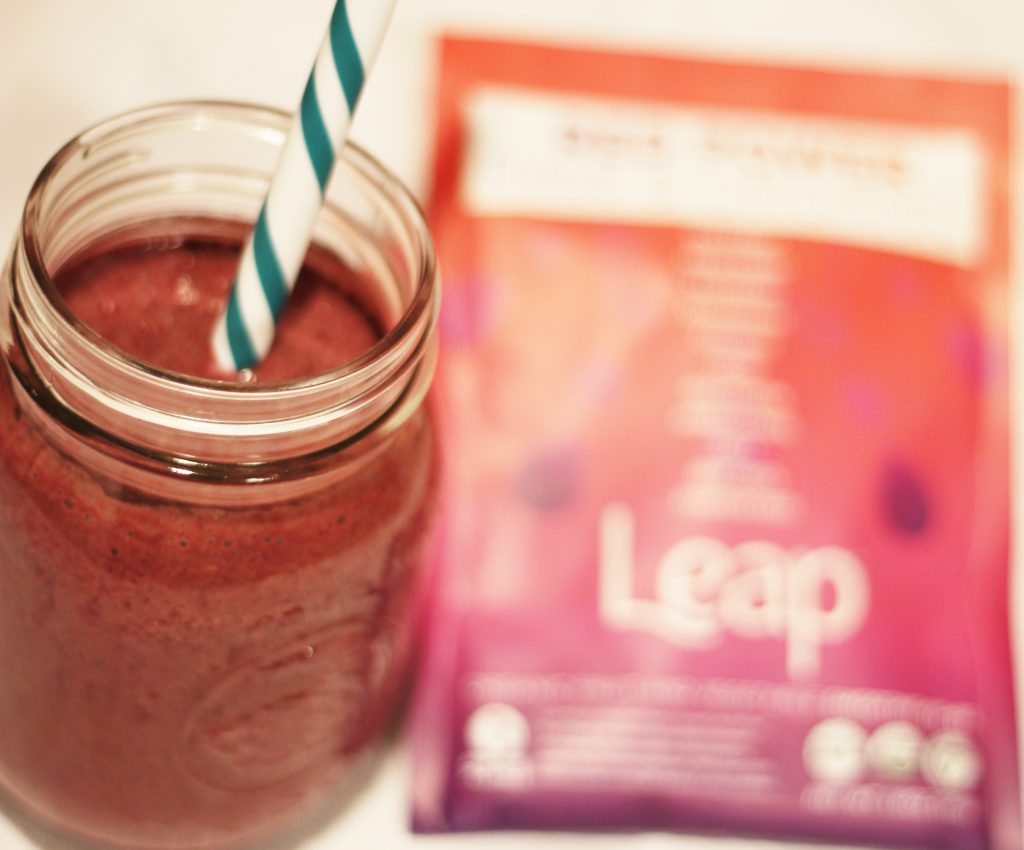 The cool thing about Leap smoothies is that they taste really fresh. Honestly, it's like drinking a smoothie you'd get from a fancy juice or smoothie bar!
The other two flavors—Green Revive and Blue Zeal—are made up of similar ingredients, so you'll definitely feel good after drinking Leap products.
Visit the Leap website to get more information about the product, promotional offers, and recipes ideas—including recipe ideas for smoothie breakfast bowls! Go now! You won't be disappointed.