By Janet Kearney, Guest Contributor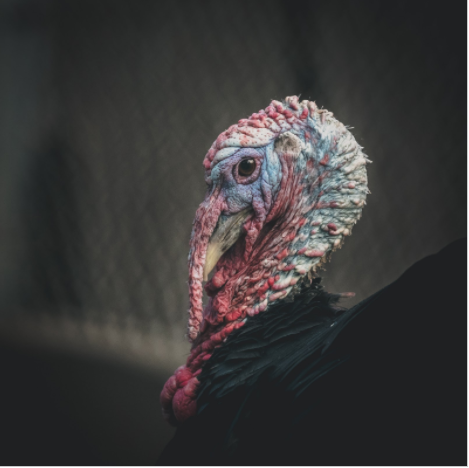 Janet is the founder of Vegan Pregnancy and Parenting, the largest online vegan parenting group in the world. She also owns Raise Vegan, an online resource for parents who are raising or considering raising their families plant-based. Find her on Instagram if you have any questions.
Thanksgiving is a traditional holiday where everything generally stays the same—turkey on the table, Aunt Maggie struggling to handle all that gin and tonic, and someone falling asleep halfway through the game of scrabble.
As a new vegan, Thanksgiving and Christmas were the holidays I had the most difficulty figuring out. I quickly realized that all of the traditional foods I usually prepared—everything from the appetizers to the game time snacks—had animal products in them. Coupled with the fact that the majority of my guests were begrudgingly coming along after some tense back and forths regarding a vegan dinner, I was pretty stressed.
What's a novice vegan to do during the holidays? Here are some helpful tips I've accumulated since that first vegan Thanksgiving.
Prepare Ahead
Having a game plan means reducing a lot less stress. Check out websites that have animal-free recipes and vegan meat and dairy product suggestions. Once you've got your menu figured out, you can let your guests know ahead of time about the delicious food you're going to prepare.
A while back, I hosted a Thanksgiving where a few of my family members were annoyed that I planned to fix a vegan dinner. They thought we were going to eat tofu and potatoes with a couple of chia seed starters. Afterward, we all laughed at what they assumed we were going to be eating. This year, they've volunteered to bring some vegan starters to share! Apparently, I'll have some competition going down on Thursday.
Don't be Afraid of the Order Button
Cooking for a lot of people can be difficult and stressful, which may result in drinking more of that cooking wine than you anticipated. If you live close, stores like Whole Foods pre-make entire vegan Thanksgiving meals! With all of our guests coming from Ireland, and only so many hours in the day, the starters and desserts are coming directly from a quick drive to Whole Foods. Know your limits and don't stress yourself out.
Going Elsewhere—Don't Set Yourself Up for Comparisons
When going to someone else's home, try to find out what dishes everyone else is bringing. Then make something completely different to share with the crowd. Going up against an animal-product heavy dish with its vegan counterpart might make non-vegans angry or feel somewhat threatened.
Don't Forget the Little Things
Our home has been vegan for a while, so we forget that other people like creamer in their coffee and whipped cream on their pie. These days, there's an animal-free substitution for everything. Try to have those on hand.
Think Positively
You never know—after providing vegan food at the big meal, you might find that no one falls asleep during the scramble game because they're all too busy talking about how delicious the food tasted!
I hope you find a few of these tips helpful! And may your vegan Thanksgiving be a pleasurable experience.
For those of you who've been vegan for a while, do you have any additional survival tips? Let us know in the comments below!