By Nzinga Young, Greater NYC Community Engagement and Events Coordinator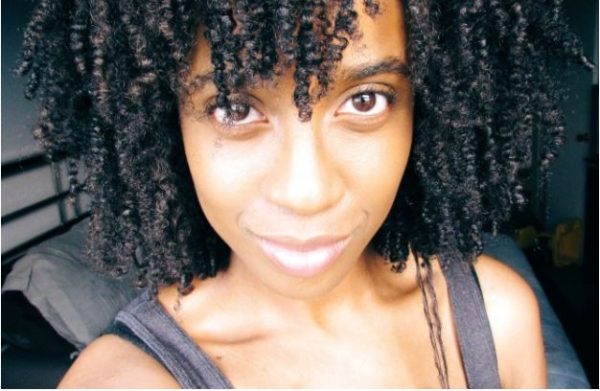 Meet Stephanie—a vegan hair blogger who adopted a plant-based diet after her first son was born.
Her husband wasn't excited about her new lifestyle.
"He asked me, 'What are you going to eat? Grass? Don't turn into one of those tree huggers.'"
But the more her skin cleared up, her hair grew fuller, and her Lupus symptoms faded, her husband saw the benefits of plant-based eating and fully supported her decision.
Their youngest son eats vegan after his allergist suggested staying away from animal products. Aside from the occasional slice of pizza, her 3-year-old, Lucas—who inspired her to go vegan—follows the same diet as his brother and mom.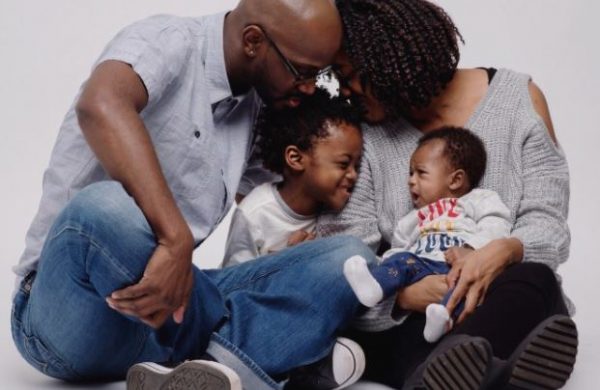 Despite his tree-hugging household, Stephanie's husband is still an omnivore. Cooking for different diets was hard, so she wanted to stick to recipes all the men in her life would enjoy.
"My husband loves my banana muffins," she says, "He won't eat any other kind."
This recipe uses Trader Joe's Banana Bread Mix, but feel free to use any other variety of commercial brand banana bread mix. Most brands will call for eggs and/or cow's milk, but if you swap out those ingredients for the ones listed below, your results should be banana-y and delicious!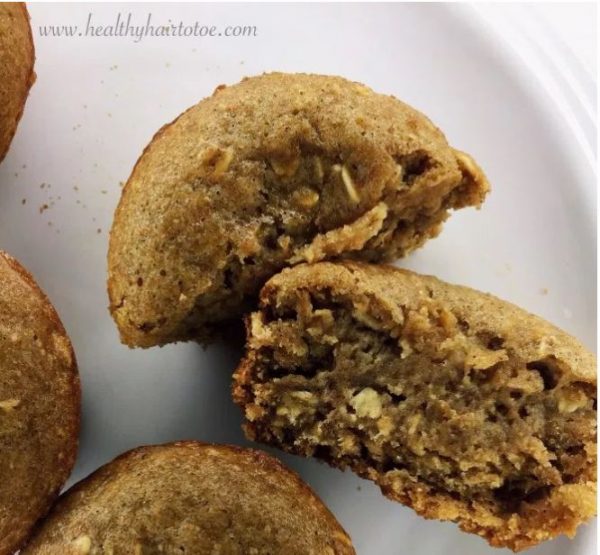 Vegan Cinnamon Banana Oat Muffins
Yields about 4-6 servings.
Ingredients
Trader Joe's Banana Bread Mix—or any other commercial brand of Banana Bread Mix
¼ cup rolled oats
1 cup applesauce
1 tablespoon cinnamon—tweak the amount to your preferred amount
¾ cup filtered water
⅓ cup unrefined coconut oil—or other oil of your choosing.
Directions
Follow preheating instructions on the Banana Bread Mix package.
Combine all ingredients in a bowl and mix well.
Pour mix into greased or lined muffin tin—filling each section about ¾ full.
Bake according to recommended time on package.
Click here for the original banana muffin recipe and other great vegan recipes from Stephanie's Healthy Hair To Toe blog!