Cooking
It's fun to find a new recipe and add it to your regular favorites. Most of the time, though, you're too busy to cook with a recipe. You whip up dishes that are familiar and easy to prepare. What can you make that doesn't require any reading or measuring, but is tasty and nutritious?
Here are a few ideas:
Roti wraps with veggies, tofu, and sauces

Vegetables, gravy, and rice

Soups, salads, and sandwiches

Stir-fries
We use the "meat, potatoes, and vegetable" approach to a meal, and sauce it up! Simply pick one or more of each:
Protein source: beans, tofu, soya chunks and granules, mock meat
Carbohydrate source: bread, pasta, rice, potatoes, roti
Veggies: Countless options
Sauce: Nearly all supermarkets carry a wide array of canned and bottled sauces, dressings, glazes, marinades, salsas, etc. Ranging from the mundane—basic tomato or barbecue sauce—to the exotic—such as spicy Thai chili or peanut satay sauce.
You can marinate and cook, bake, or fry your protein in sauce, or cover your carbohydrate source and veggies, including salad, in sauce. Many sauces can be made even more nutritious with the addition of nuts, seeds, and/or oils.
With the variety of sauces available and the number of food combinations possible, you can easily try innumerable new "recipes" without ever cracking open a cookbook!
Substitution Tips
Recipes are often presented as fixed and final. It might seem that if you don't have tempeh, or green shallots, or vegetable broth, for example, you're out of luck. But very rarely is something so vital to a recipe that you can't substitute for it, or even ignore it (such as the eggs called for in boxed pancake mixes).
Don't be afraid to experiment—try soya chunks or granules instead of seitan, onions instead of scallions, peas instead of carrots, tomato sauce or even ketchup instead of tomato purée, soy sauce instead of tamari, pasta instead of rice, etc.
Indeed, most traditional recipes can be made vegan with some imagination. The more you experiment, the better you'll be able to revitalize old favorites and create new ones! Read on for some ideas to get you started.
Tofu as a Meat Replacer
Select firm or extra-firm regular tofu.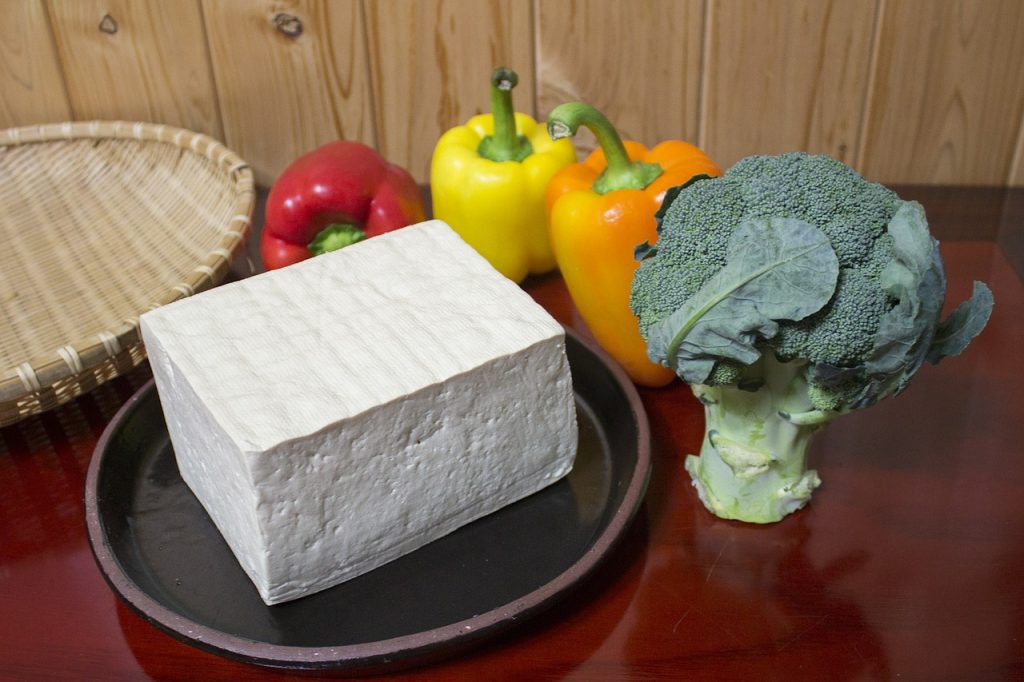 Pressing
When used in place of meat, tofu should first be pressed. Cut the block lengthwise and squeeze out the excess water. The more liquid removed, the firmer and more flavor absorbent the tofu becomes.
Freezing
For a chewier texture, use frozen and thawed tofu. Frozen tofu not only lasts longer but, once thawed and pressed, more readily soaks up sauces and marinades. Be sure to use regular tofu and, for best results, freeze for a minimum of 48 hours.
Let the tofu thaw in the refrigerator for about 24 hours. Once fully defrosted, press thoroughly and then slice or tear into bite-size pieces, as desired.
On-the-Fly Stir-Fries
You can make a stir-fry to meet any taste, using whatever you have on hand—tofu or soya chunks, onions, garlic, mushrooms, carrots, peas, cabbage, cauliflower, broccoli, etc.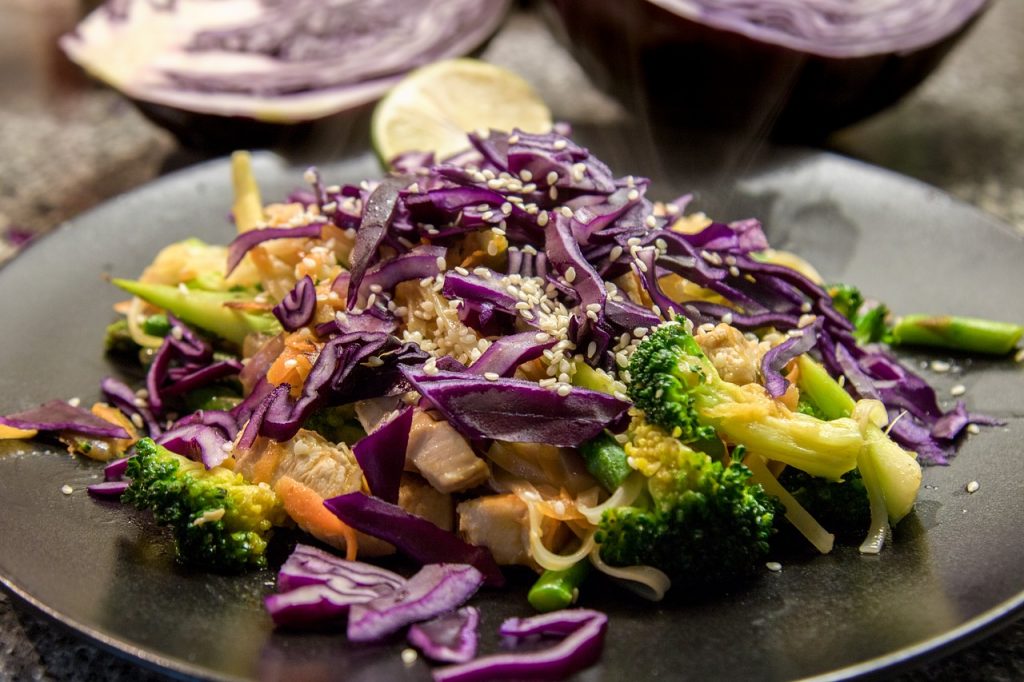 For an easy tofu dish, heat a tablespoon of oil in a nonstick frying pan. Once the oil is medium hot, drop in bite-size pieces of tofu.
After a few minutes, start to add the vegetables, generally in the order of those that need to cook the longest (carrots) or will impart the most flavor to the tofu (onions and/or garlic).
Once the tofu has browned enough (sometimes, more oil must be added), pour in a teaspoon of soy sauce—or any other type of sauce that sounds good! Stir thoroughly, cover, and let simmer for 10 to 20 minutes. Serve over rice or pasta and garnish with some fresh herbs.
Creamy Non-Dairy Dips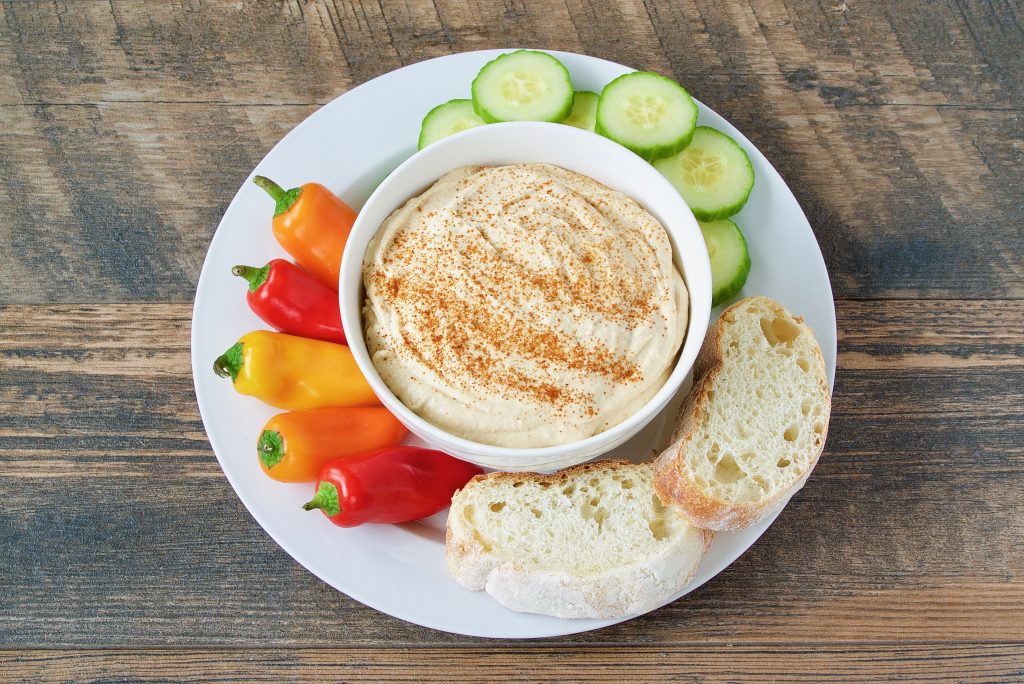 Creamy dips can be based on any variety of beans, such as chickpeas for hummus, or prepared with vegan yogurt, or silken tofu.
Starting with 300g of tofu in a food processor, add ½ cup of soy milk and ⅛ – ¼ cup of canola oil. You can use any type of plant-based milk, a different oil (or none), a dash of soy sauce, water, etc. If you use soft silken tofu instead of extra firm, you won't need as much liquid, if any.
Next, add a package of vegan soup mix; then blend at a high speed for 3 to 5 minutes, stopping once or twice to scrape down the sides. For new dips, stir in a bunch of spinach, substitute the soup mix with whatever seasonings you're in the mood for, or replace the liquid ingredients with your favorite salad dressing.