Here are just some of the vegan versions of traditional animal-based foods, which are available at most grocery stores and supermarkets. Some stores also offer store-brand options.
Vegan Meats

Vegan meats are increasingly available—both in the number of varieties and locations where they're sold.
Vegan meats include ready-to-cook mock meat, kebabs, sausages, soy chunks and granules, and veggie burgers.

Looking for a quick snack on the go? Try soya chaap—the ultimate desi mock meat! Many street food vendors and restaurants offer this delicious animal-free treat.

Other vegan proteins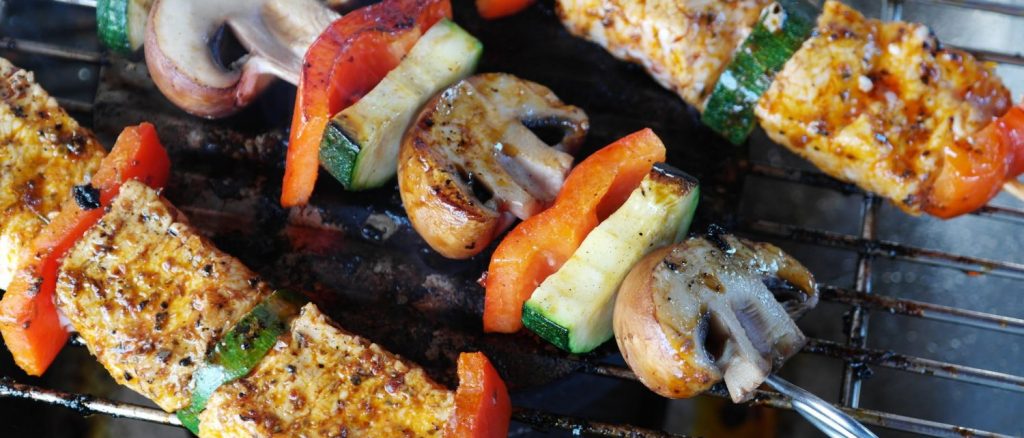 Everyday kitchen staples like tofu, mushrooms, and raw jackfruit are some easy-to-cook meat substitutes!
Tofu has a neutral taste, making it a very versatile protein option. Firm tofu can be stir-fried, scrambled, baked, broiled, grilled, or stewed. Marinate it before cooking—it easily soaks up flavors from herbs, spices, and sauces—or buy the flavored and ready-to-eat brands.
Non-Dairy Milk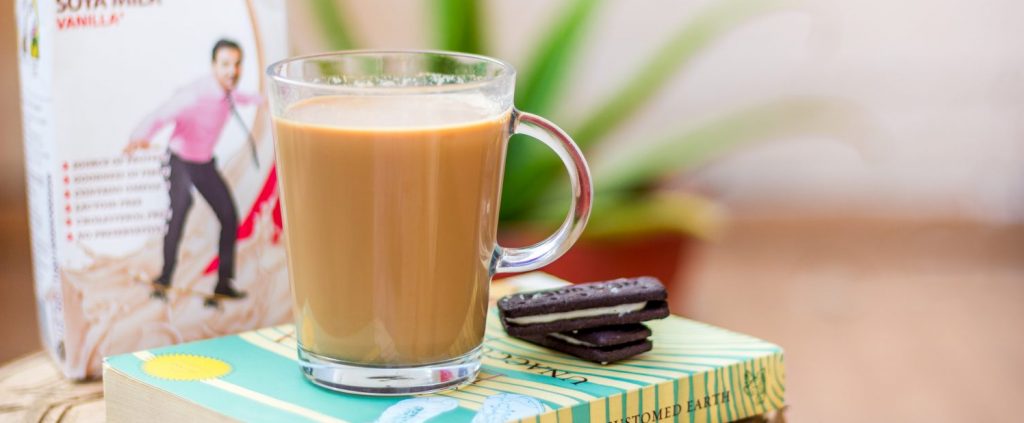 From tea to milkshakes, replacing cows' and buffaloes' milk with plant-based alternatives is delicious and satisfying!
These are just a few vegan dairy products—you'll find more brands at your local stores or online!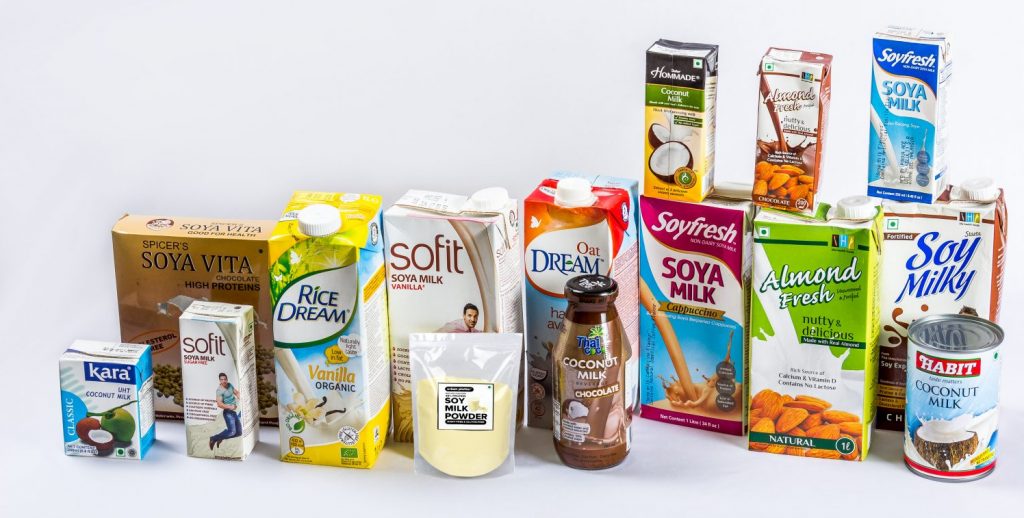 Dairy-free butters, dips, and spreads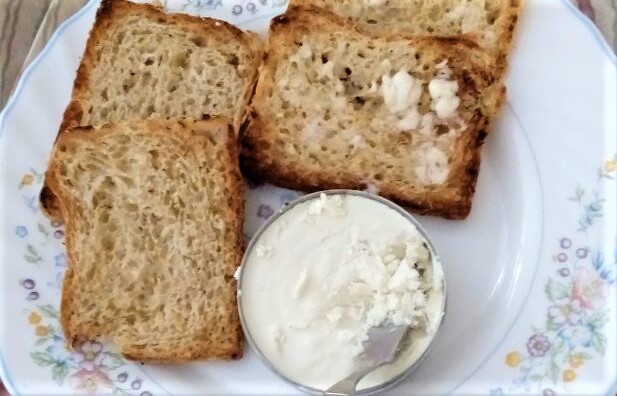 Dairy-free butters and spreads can be found everywhere—look for table spreads and dips without milk solids at your local grocery store. Vanaspati ghee, or margarine, is also a great substitute for butter and ghee.

Looking for some homemade plant-based substitutes? We've got you covered! Try some of these easy vegan milk, cheese, and curd recipes!
Accidentally vegan foods

From chocolates to namkeen, you'll find several packaged foods at your supermarket that are 'accidentally' vegan—simply check the ingredients on the package to see if they have any animal products. Here are some of our favourites:

Baking
Adjustments for vegan baking may seem inconvenient at first, but making delicious baked goods is easy once you know how!
The most common question is how to bake without eggs. Here are several egg substitutes to choose from when making a birthday cake, brownies, or a family-favorite sweet bread.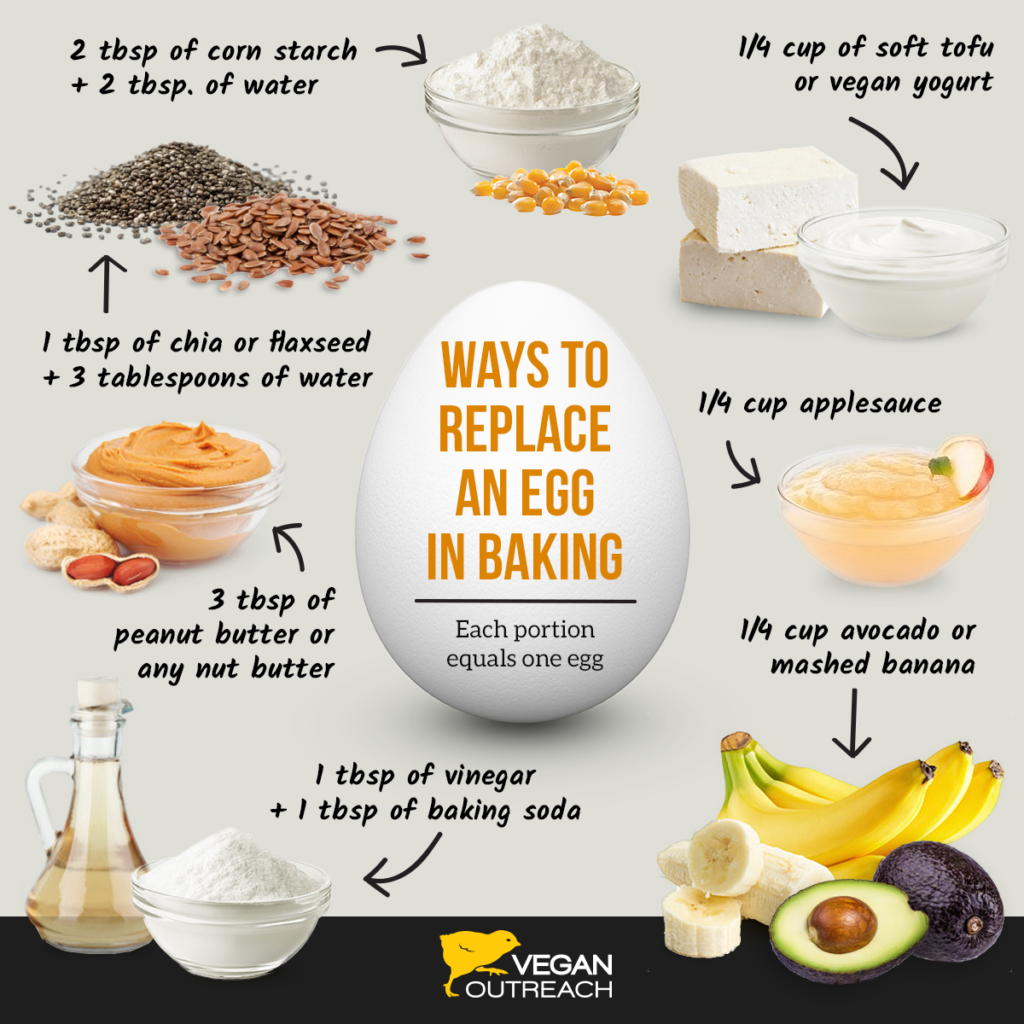 Ready to get cooking? Show us your creations on social media by using the hashtag #VeganOutreachIndia!