We're excited to announce that Adopt a College activists have set a new semester leafleting record! As of today, we've personally handed a booklet to 1,061,466 students at 1,037 schools this spring semester. And the semester isn't over yet!
This is the second time in a row that we've reached more than a million students in a single semester. Thank you to all the dedicated volunteers and employees who got out in all weather conditions, day after day, to reach so many young minds with the plight of farmed animals. And thank you to our thoughtful donors whose contributions make this work possible.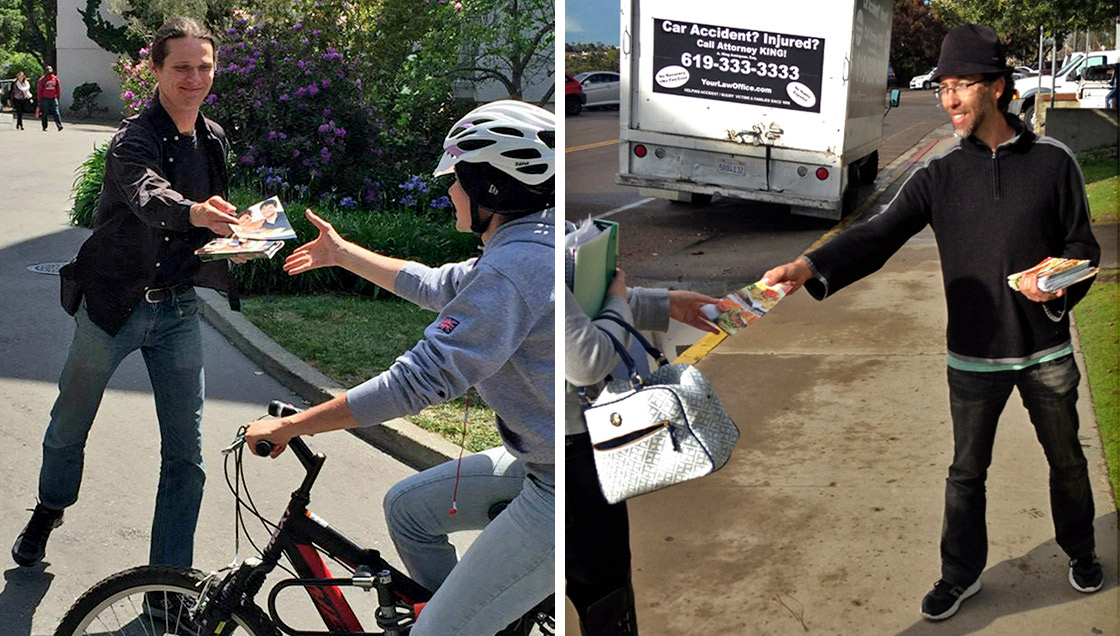 Set More Records via Team Vegan
Dozens of activists have been working hard to raise money for VO's Team Vegan matching campaign. Thanks to their dedication – and to the generosity of hundreds of donors – Team Vegan has so far raised more than $61,000! These funds are vital, as they fuel our Adopt a College outreach for the fall.
If you want to see VO continue its record-setting outreach, please consider donating to Team Vegan today. Help us reach our goal of $150,000 – matched to become $300,000 – so we can spread compassion to more people than ever!