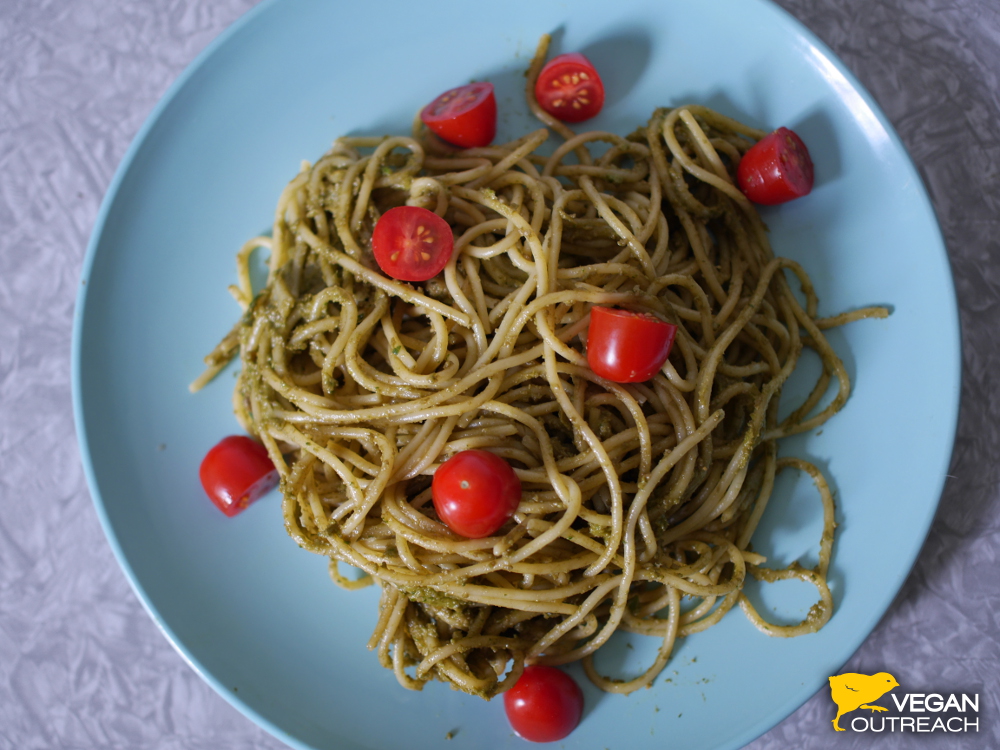 By Toni Okamoto
Avocado Sunflower Seed Pesto is inexpensive to make and really quick to throw together for dinner. It's incredibly creamy and the combination of fresh basil, garlic, and lemon is the perfect flavor explosion!
It's also easy to make gluten-free simply by choosing a GF-friendly pasta.
Ingredients:
1 lb package of Spaghetti
2 ripe avocados
1/2 cup fresh basil
1 cup unsalted sunflower seeds
2 garlic cloves
2 tbs lemon juice
1/2 cup olive oil
salt, to taste
1/4 cup nutritional yeast (optional)
1 cup cherry tomatoes, halved
Directions:
Cook the spaghetti using package directions.
In a blender or food processor, add avocados, basil, sunflower seeds, garlic, lemon juice, olive oil, salt, and nutritional yeast and blend on high speed until smooth and creamy.
Mix the pasta and the pesto evenly.
Serve with cherry tomatoes to garnish.