By Lisa Rimmert, VO Director of Development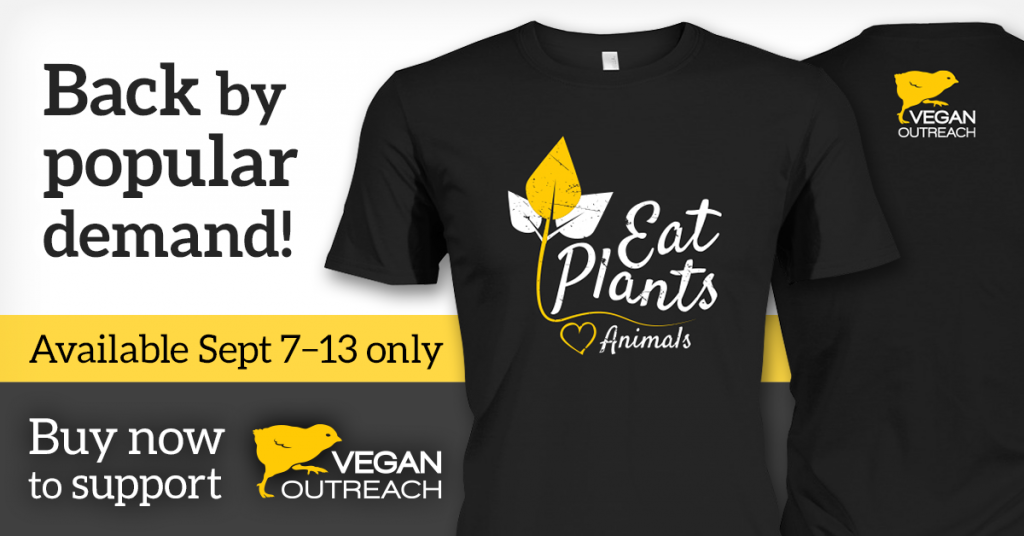 Last month, over 300 VO supporters ordered this limited-edition "Eat plants, love animals" shirt design, raising $2,801 dollars for our work to end violence towards animals. Thank you!
Since then I've heard from dozens of people who wanted to buy a shirt but didn't make the deadline. So, we've decided to offer these shirts again—through Tuesday, September 13.
If you missed out last month, buy your shirt today!
Every purchase supports VO's work! Thank you!