Sydney has been rapidly growing as a vegan hotspot in Australia for a while now. If you're looking for the best vegan and vegan-friendly restaurants in Sydney, as well as Wollongong and Newcastle, look no further because you've come to the right place!
My personal favourite restaurant in Sydney is Bliss and Chips (215 King St, Newtown), which is an entirely vegan fish and chip shop! They have deep fried and battered faux fish, pizza, chips, and even deep fried chocolate bars!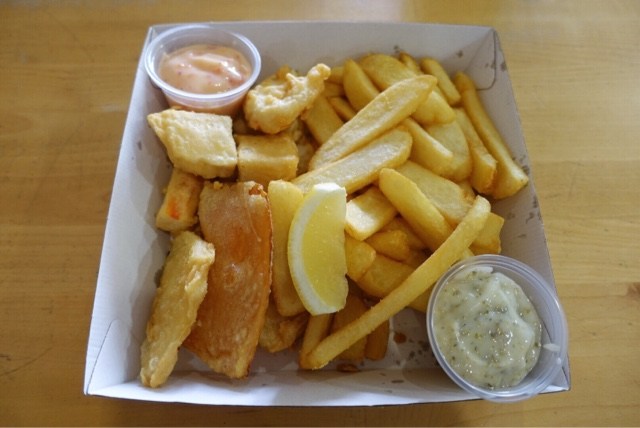 A close second is my favourite Sydney burger joint, Soul Burger (49 Perouse Rd, Randwick). They have barbeque pulled jackfruit, plant-based battered fish, beef, southern fried chick'n, falafel, and crumbed mushroom burgers.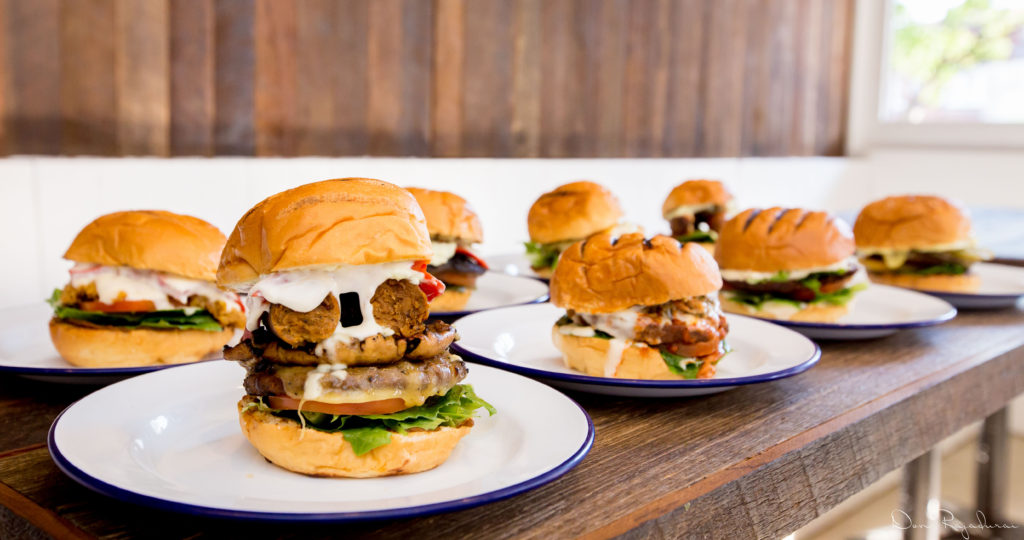 They also have delicious dairy-free shakes, including banana, chocolate, strawberry, vanilla, and coconut.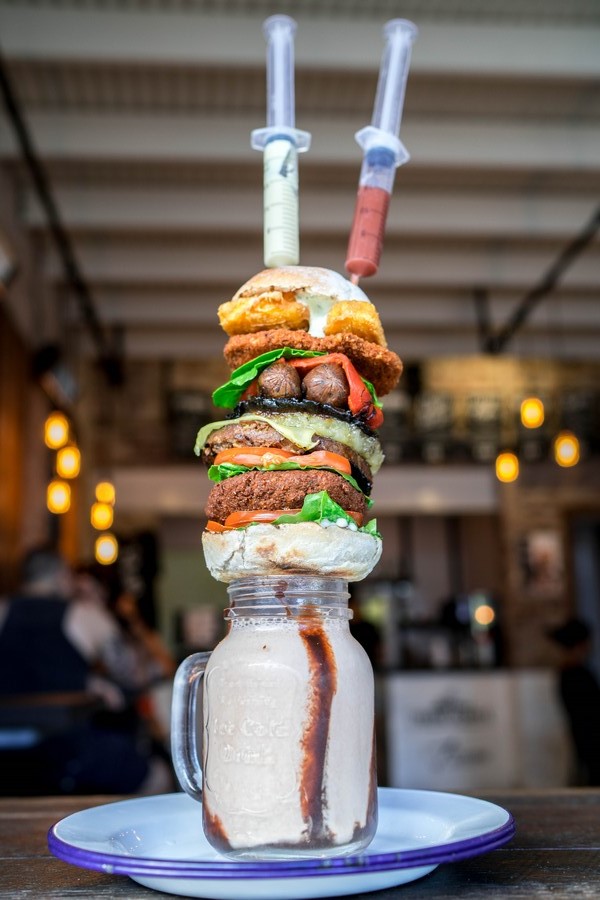 Another great place to get a vegan burger is at Lord of the Fries, located in Central Station (10A Henry Deane Plaza, 18 Lee St, Haymarket), George Streets CBD (537 George St) and Westfield Paramatta (Lower Level Food Court 159-175 Church St, Parramatta).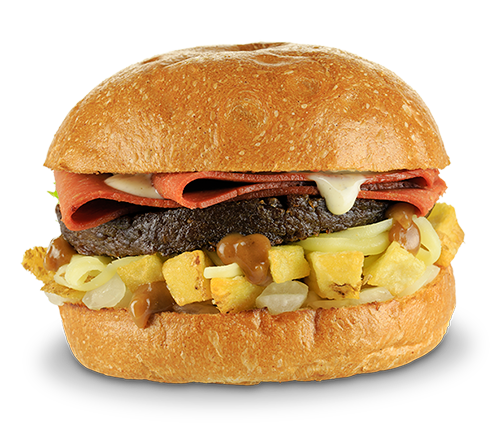 Everything is meat-free and can be made vegan on request. They're basically a vegan Macca's, the holy grail of vegan junk food! They have burgers,including a parma, faux fish, chick'n and soy beef burger, hot dogs, nuggets, faux fish and chips, onion rings, and soy milk shakes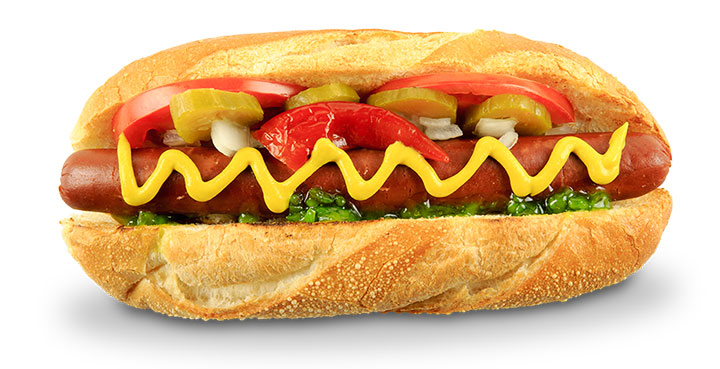 If pizza is more your thing, then be sure to check out Gigi Pizzeria (379 King St, Newtown). They converted to 100% vegan in 2015 and serve delicious vegan wood-fired pizza.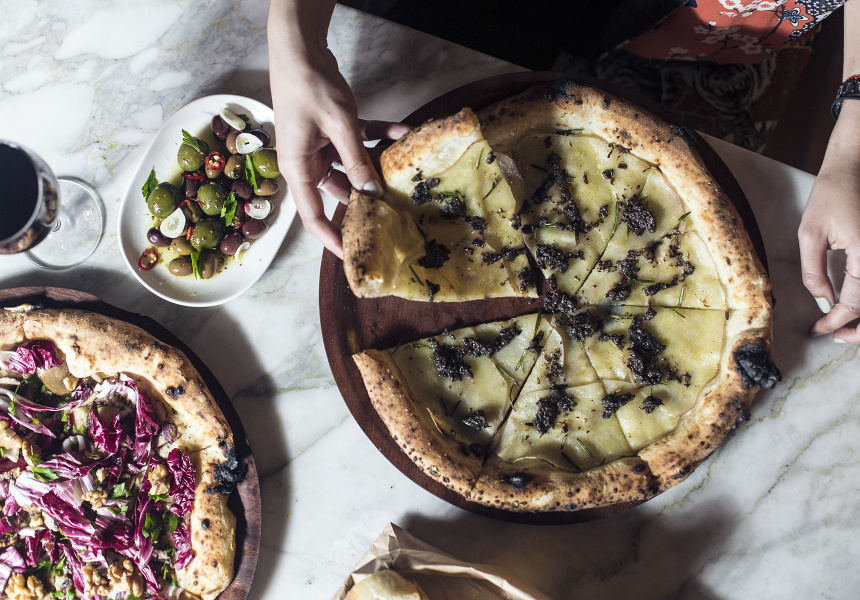 Nothing says summer like heading to Bondi Beach, having a surf, and finishing the day with a vegan pie from Funky Pies (Shop 2, 144-148 Glenayr Ave, Bondi Beach). All their pies are vegan and they have some gluten-free pies, too. They have satay vegetable pies, bacon and mushroom quiche, sausage rolls, butter chick'n pies, cheesy pies and shitake mushroom pies.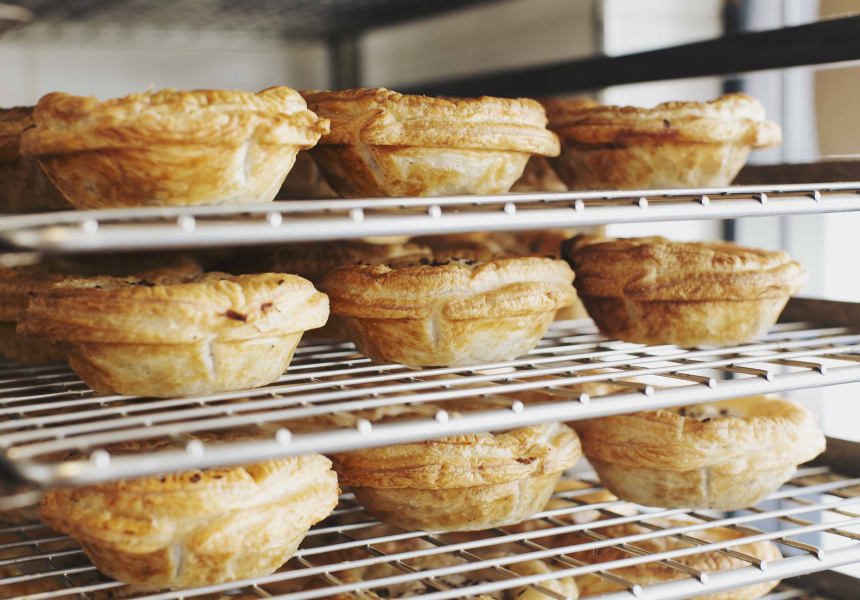 If, on the other hand, you're craving sushi (but you know that fish are friends, not food) check out Superfood Sushi (69-77 King Street, Newtown) for vegan sushi with tofu, mushrooms, papaya, teriyaki chick'n and avocado, or Vietnamese pickled carrot. They also have dumplings, inari, soup, ramen, drinks, desserts, and even a sushi burger with buns made out of rice!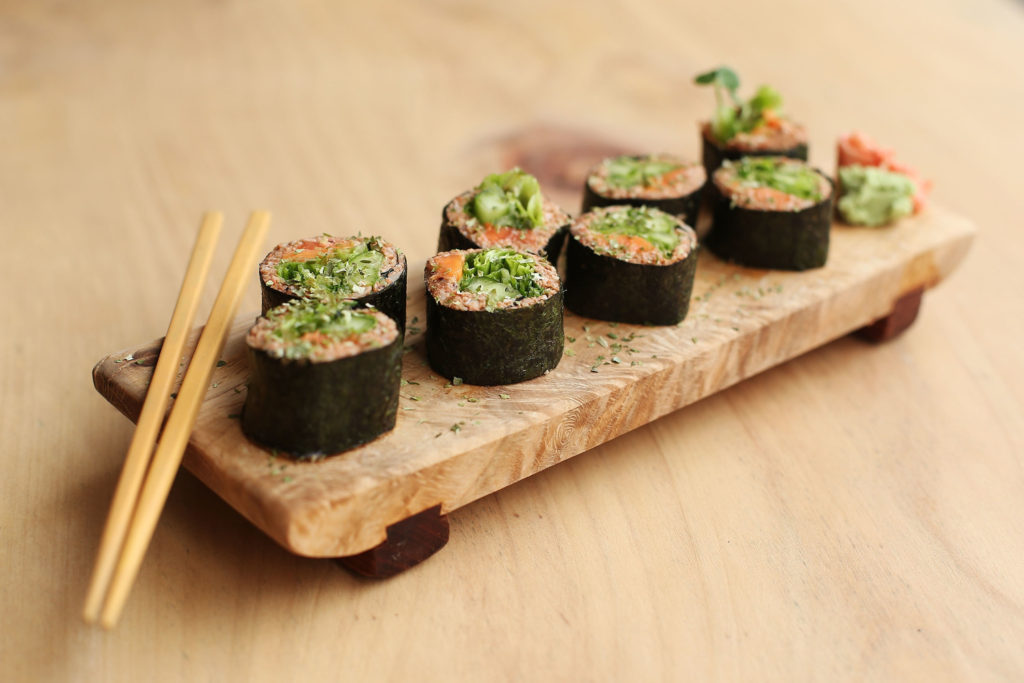 For a "pay what you feel" restaurant run as a non-profit serving delicious vegetarian and vegan food, check out Lentil As Anything (391 King St, Newtown). The menu changes every week, but it's always good!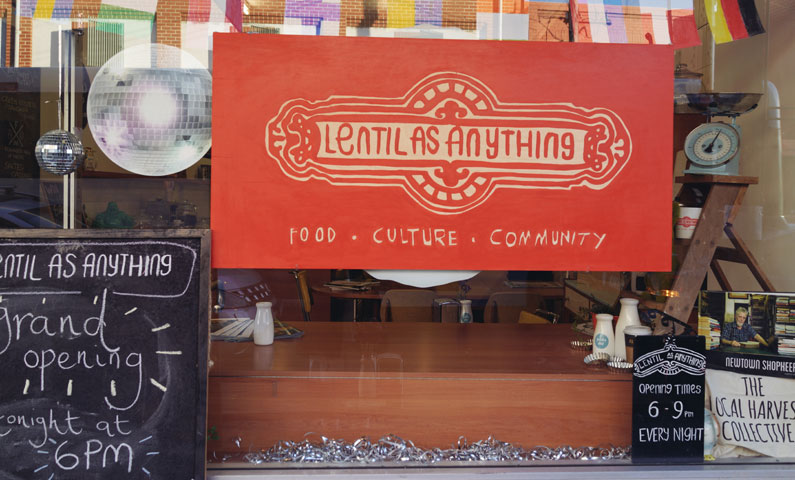 If you're in the mood for Asian food, go to Mother Chu's Vegetarian Kitchen (367 Pitt Street, CBD). Everything is vegan and they have curry, a lot of tofu and tempeh dishes, fried rice, soy bean rolls, noodle soup, and stir fried noodles.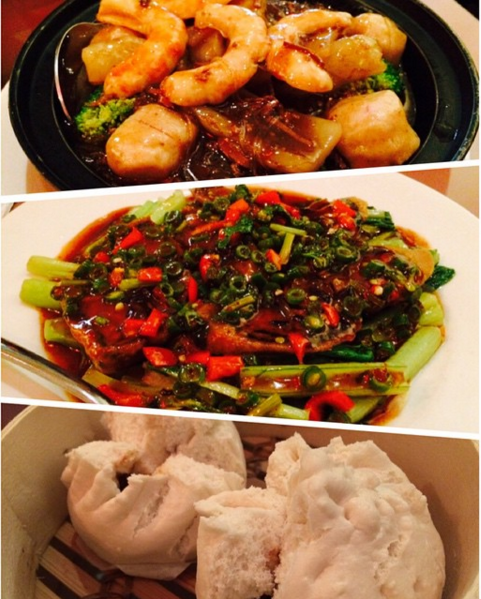 For vegan yum cha, head on over to Bodhi (2 College St, Cook & Phillip Park CRN), they have vegan dumplings, BBQ buns, curry puffs, spring rolls, fried taro chips, chickpea battered vegetables and tofu, chick'n skewers, stir fries and mini tofu burgers.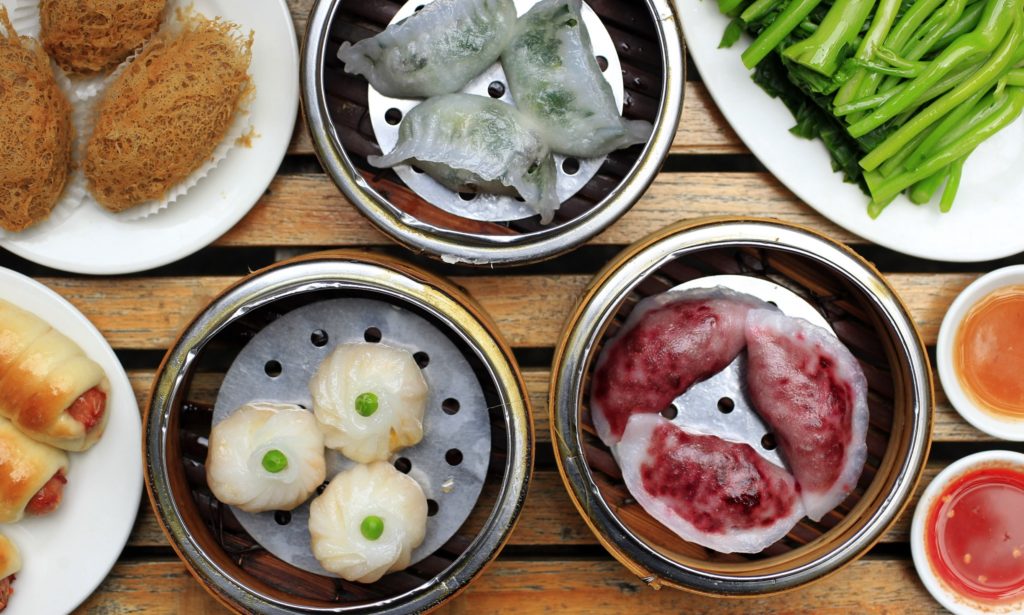 Another all vegan Asian restaurant in Sydney is Green Gourmet (115-117 King St, Newtown). They have yum cha and a buffet bar where food is charged by weight. The menu includes vegan duck wraps, rice paper rolls, prawn dumplings, BBQ pork buns, seaweed rolls, faux oyster fritters, and satay skewers.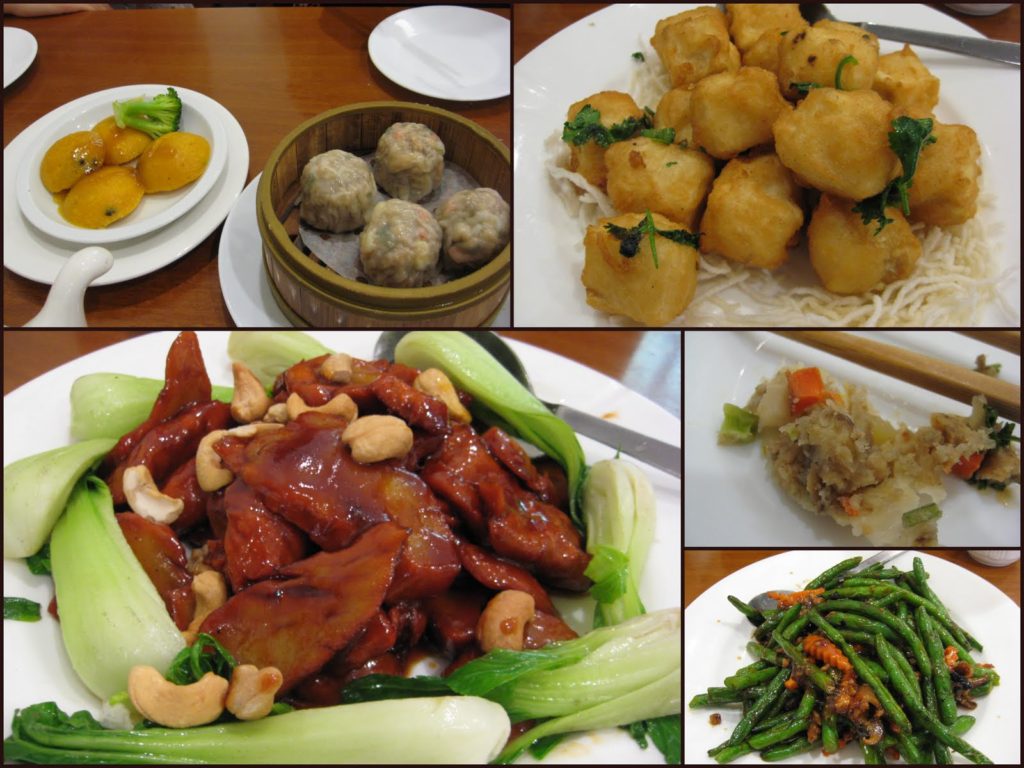 In Wollongong, you can get delicious Asian food at Au Lac Royal Vegetarian Cuisine (2/166 Keira Street, Wollongong) including vegan duck wraps, spring rolls, dumplings, wontons, nuggets, drumsticks, satay sticks, mushroom fritters, curry, soy fish and chicken, noodle soup and stir fried noodles.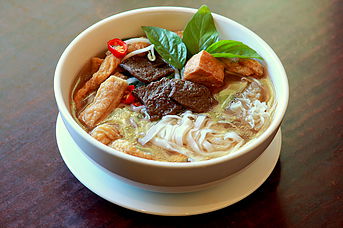 Also, check out The Dew Drop Inn (180 Berkeley Rd, Berkeley, Wollongong) at the Nan Tien Buddist Temple. They serve tofu laska, wanton soup, and spring rolls. The temple also has a Dining Hall upstairs that offers a plate for $8 that includes 3 sides, rice, fried rice or noodles, and fruit.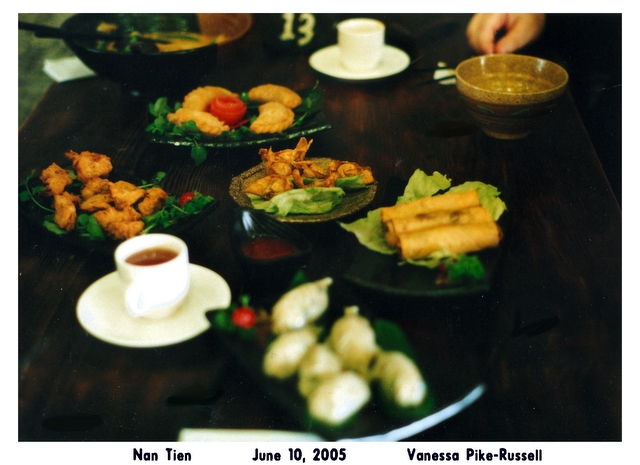 In Newcastle, the best spot for vegetarian food is The Bhakti Tree (410 Maitland Rd, Mayfield, Newcastle). They also double as a yoga and meditation centre and a community hub that hold workshops, cooking classes, and kirtan music.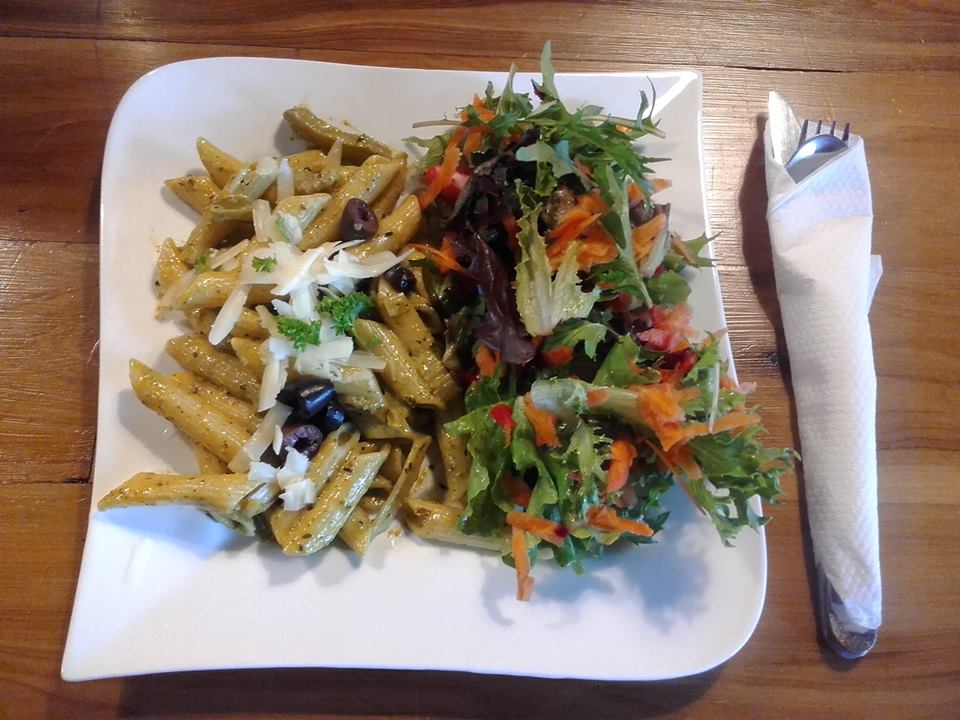 Students at the University of Newcastle can also get free vegan lunches from The Veggie Club outside the NUSAW building on Thursday's from 12:30pm and City Hub on Wednesdays from 12:30pm.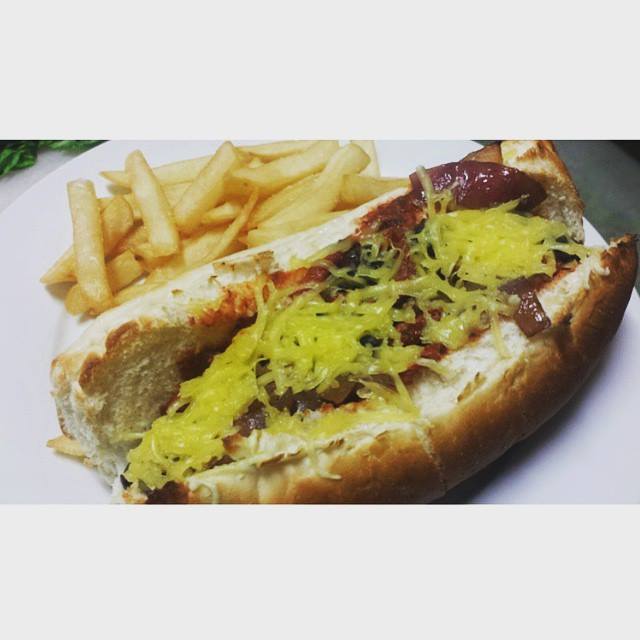 For more vegan options in Newcastle, check out Momo Wholefood Café (227 Hunter St, Newcastle). They serve raw vegan cakes and slices, vegan muffins and cakes, cashew cheese, vegan burgers, veggie bowls, daily salads and specials.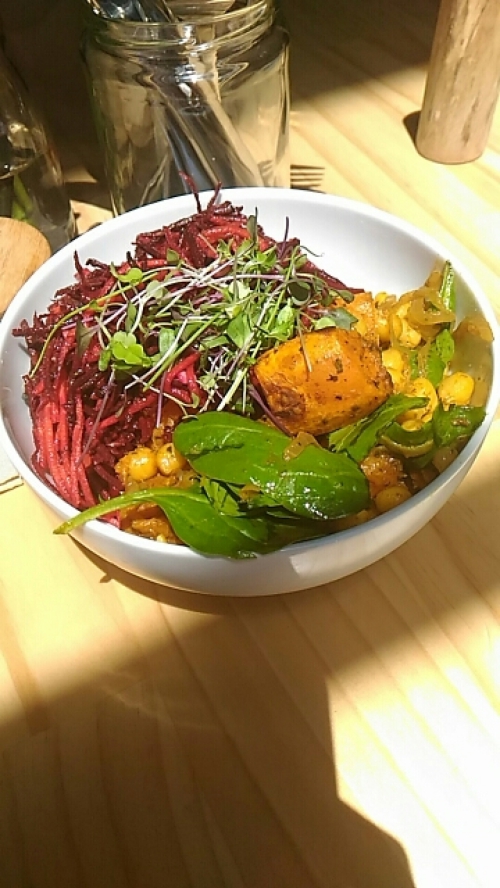 Check out the HappyCow website for even more vegan and vegan-friendly restaurants in New South Wales, including in Coffs Harbour, Byron Bay and Lismore.
Do you have any other recommendations for where to eat vegan in New South Wales, Australia? Please feel free to leave a comment below and share your thoughts