Lana Smithson (below, left), VO's New England Outreach Coordinator, has personally handed booklets to 13,855 students at 37 different schools this semester! And VO's New York City Outreach Coordinator, Eileen Botti (below, right), has placed booklets into the hands of 8,492 students at 17 campuses this fall!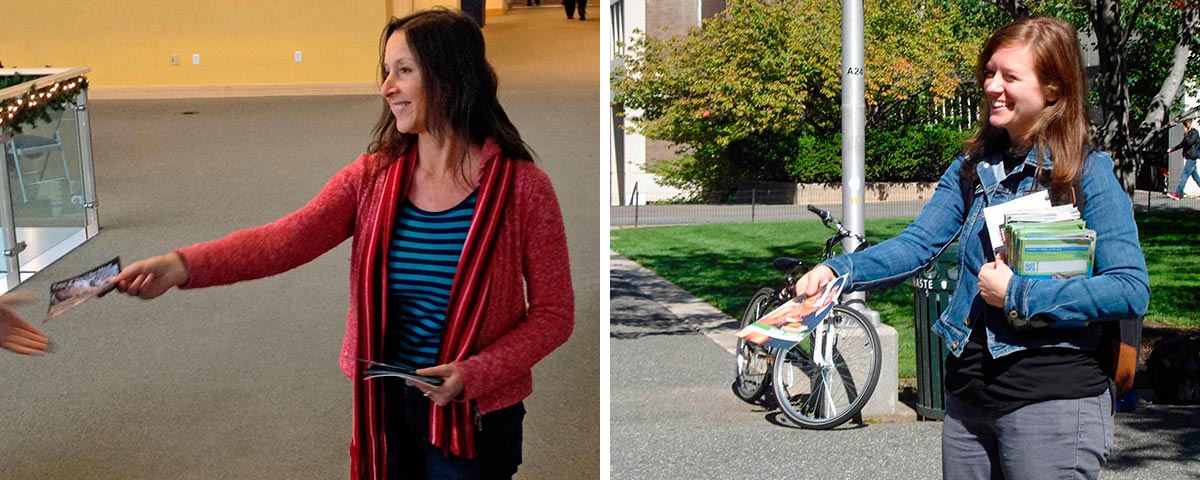 On September 25, Lana reached 855 students at the State University of New York at Plattsburgh: "A nice young man said the information was really good and just what he had been looking for lately. I heard from a few more grateful students and then met one who said she went veg a year ago after getting a booklet from me. I got her picture [below]."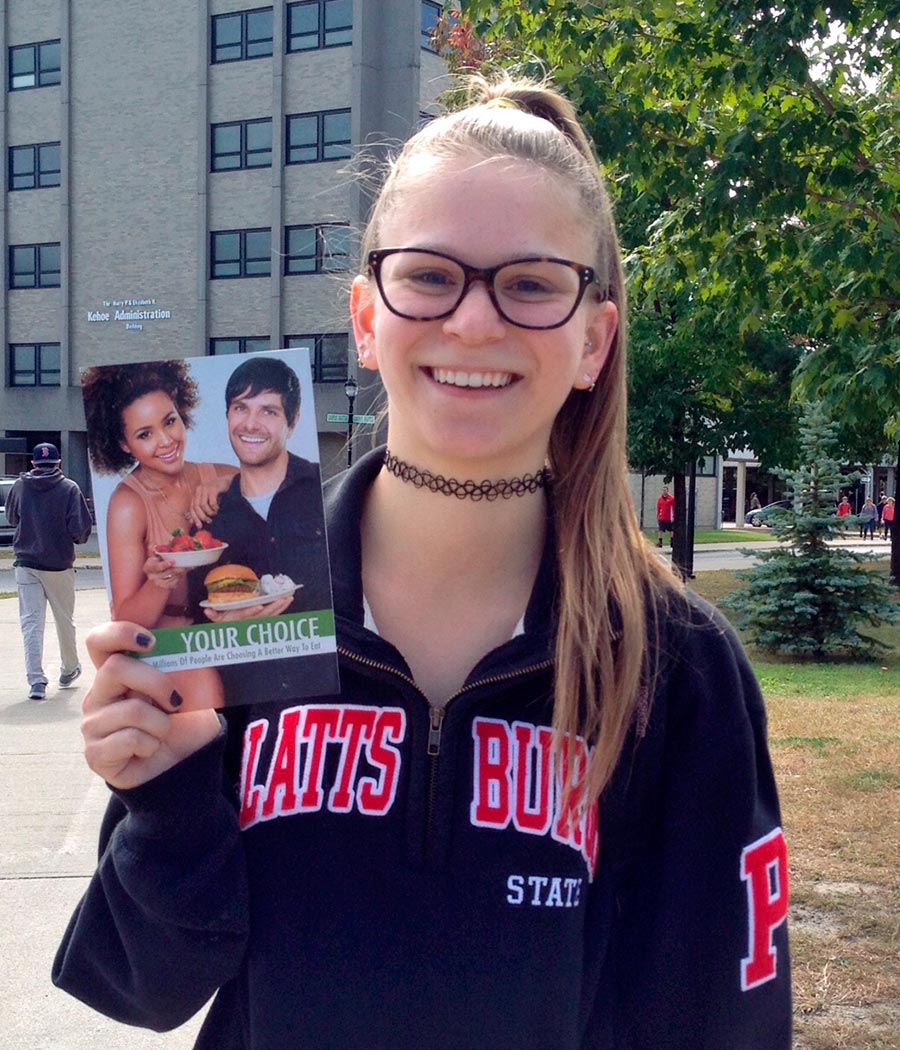 Support Vegan Outreach's Adopt a College leafleting program: Take advantage of our year-end matching campaign and have your donation doubled today!