Our village? All of you. The generous supporters of Vegan Outreach. Members of the "Vegan Club."
Our child? This movement. Our work to reduce and ultimately end the suffering of animals caused by demand for food made from them and their products.
Spreading a compassionate lifestyle to the rest of society requires a dedicated group of many thousands of people – and you stepped up! From those doing the outreach, to people donating $5, to those donating $50,000 and everyone in between – all your efforts matter and you are part of some of the most important work being done at this time in history. You are changing the world!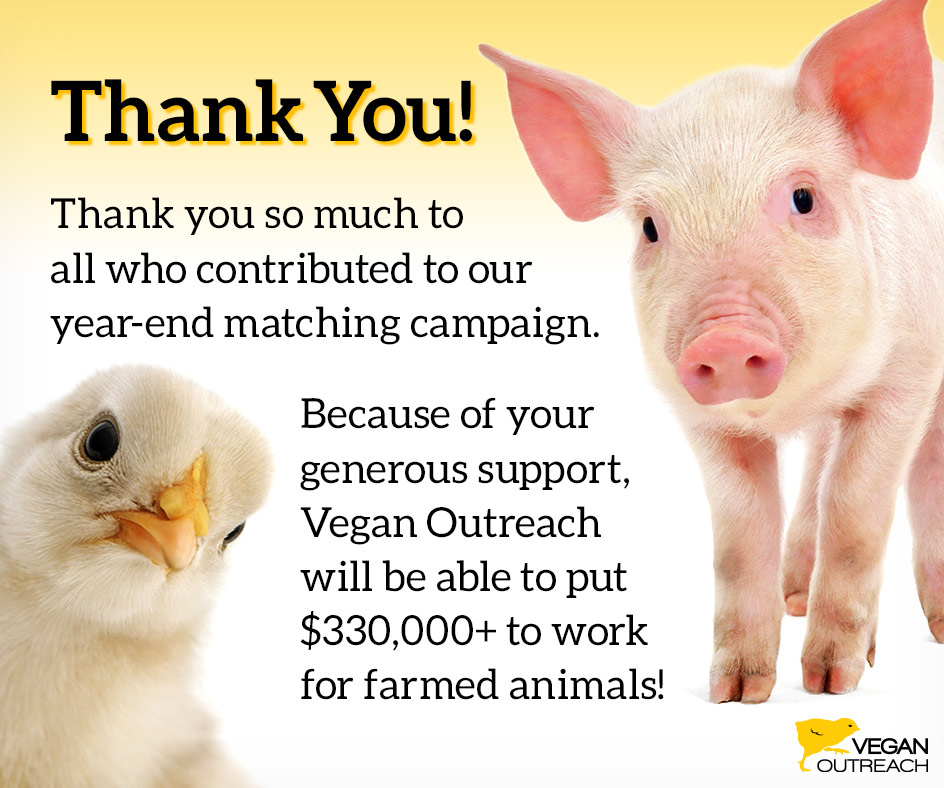 Because of you and others like you, more than $165,000 was donated to Vegan Outreach this holiday season – and this money has been matched dollar-for-dollar, doubling it to over $330,000! What a difference this will make for farmed animals! We will put your contributions to work right away to hand out booklets and spread a message of compassionate eating and living far and wide!
You are on the right side of social change – change that we see happening all the time, in the form of feedback from individuals who received a booklet and went vegan, new animal activists signing up to leaflet, and the ripple effects that come from a world with more vegans – more vegan options in school cafeterias, animal-friendly legislation being passed, and so much more.
You are the village. And our movement is in good hands. Thank you.