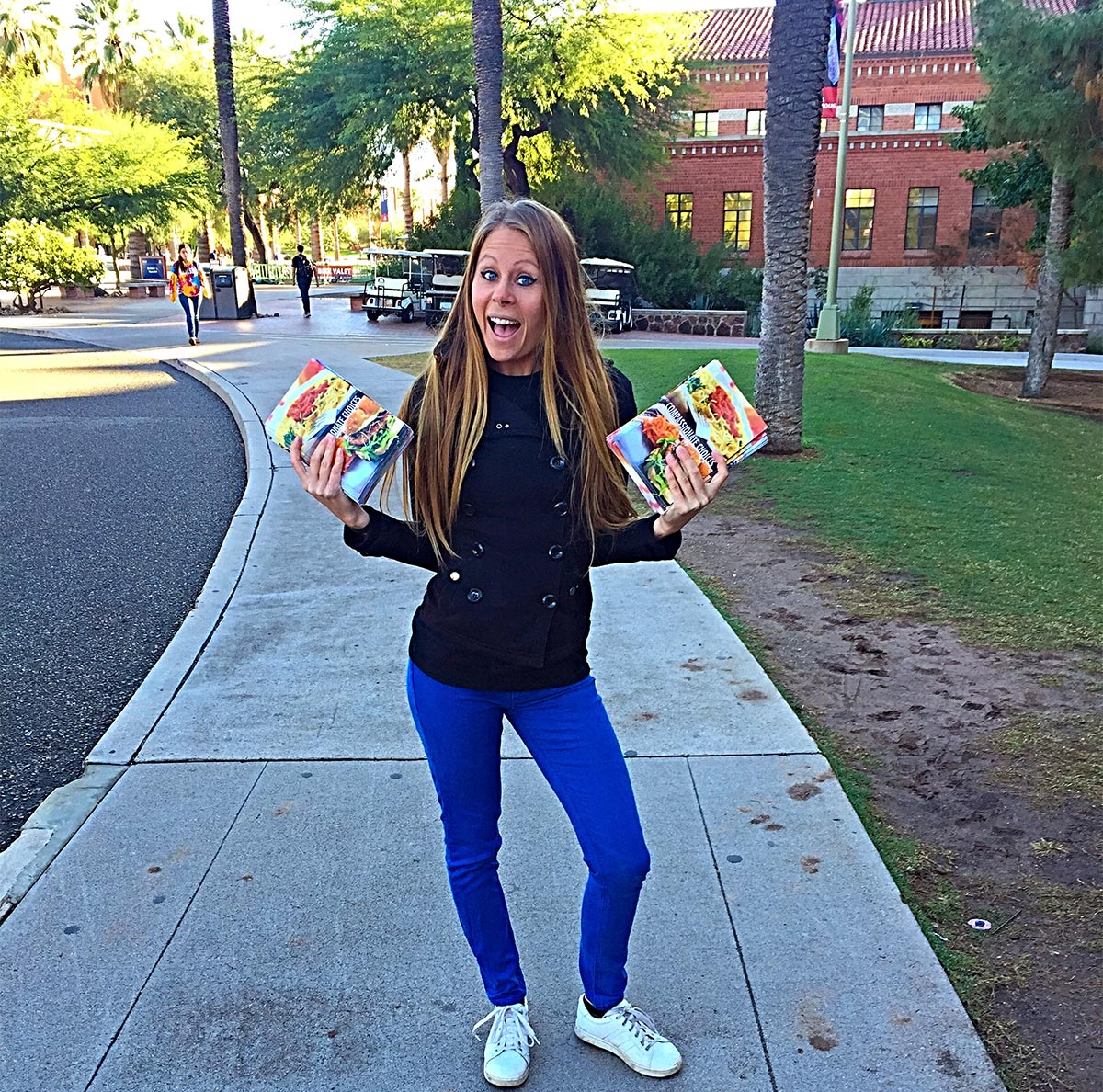 Activist Profile: December 23, 2015
Where are you from and where do you live now?
I was born in Maryland and lived in various cities throughout the surrounding areas of DC and Baltimore. I currently live in Los Angeles and have for over a year now.
What got you to go vegan?
I was working at NASA at the time, bored out of my mind, so I was browsing Facebook, and I came across a PETA article. I read the suffering farm animals go through, and I was so mortified. I became vegetarian that day. It didn't last too long, and I began eating meat about two days later. Then I had a dream that I was in a slaughterhouse, and that's when it really hit. I took gradual steps until all animals were off my plate. I also refused to consume milk or ice cream. I set out to become vegan, though without a date in mind. Fast forward a few months, I went to an event at a local animal sanctuary where I met Colleen Patrick-Goudreau. The idea of doing the 30-Day Vegan Challenge was brought up, but I was hesitant because of "cheese." Colleen overheard my conundrum about doing the challenge and told me to "just say yes." From then on, I let my attachment to cheese go, and I've been vegan for almost four and a half years.
How did you get involved with Vegan Outreach and leafleting?
Years ago, I went to a holiday party and heard Vic Sjodin speak. I had such an emotional reaction meeting him, since I was so shy about leafleting. About two weeks or so later, I met up with Kassy Ortega at Bowie State University and leafleted for the first time. I had this story in my head that I would be ridiculed and such, but the complete opposite was true. I've been leafleting ever since!
Do you have a favorite leafleting moment to share?
I definitely have a few, however, my favorite moment was when I was leafleting solo on the Southwest tour and had a few students come up to me to thank me and say, "You're doing good work" and "I appreciate what you're doing."
You're into weightlifting and fitness. What got you into that, and what else do you do for fun?
Years ago, I was depressed without a stable job. I had no goals and would wait for the days to go by. I got a gym membership that was super close to where my roommates and I lived. I started going every day to feel normal and have a routine. Little did I know it would become one of my passions in life! It's also a perk to see my body change and get stronger. Another hobby of mine is yoga as well since you can really push your limits. I love hiking and being outdoors. I also love reading books about history, activists in history, animals, and general knowledge.
Do you have any advice for someone new to leafleting?
My advice is not to take anything personally. People will say "no thanks" and in the rare instance, have a joke or comment to make. Just know it's not about you, and you're making a difference in the world, so continue to be proud of yourself for getting out there.