Review by Lori Stultz, Communications Manager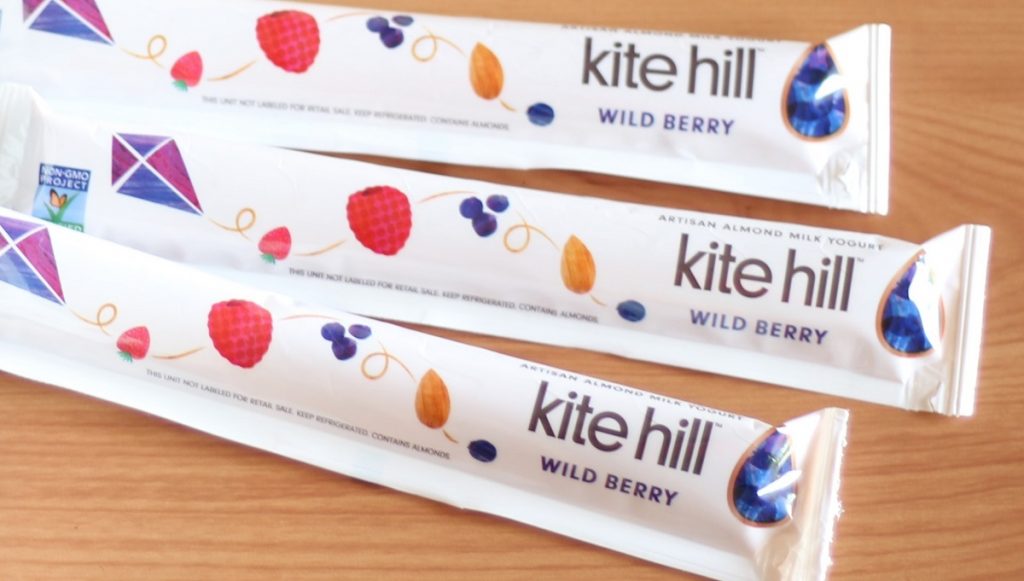 If you were a kid in the late 90s and early 2000s—or a parent to young children during this time period—you probably remember when Yoplait's Go-Gurt made its way into grocery stores and quickly became all the craze and hype. As a kid who didn't know what goes on in the dairy industry, I thought tubed yogurt was pretty darn cool. It required no utensils, and it gave kids a perfectly valid excuse to slurp their food.
I admittedly ate this kid-marketed snack all the way through high school. And even as a five-year vegan, I still feel a sense of nostalgia whenever I see tubed yogurt. Not nostalgic for the taste, but for the memories of childhood it brings to mind.
I didn't anticipate eating a tubed yogurt again simply because there wasn't a vegan version. But last week, as I was scanning the non-dairy yogurt section at a nearby natural food store, I laid eyes on one of Kite Hill's newest products, Almond Milk Yogurt Tubes. Yes, you read that right. Vegan tubed yogurt.
After picking up the remaining items on my list, I gleefully drove myself home, marched my adult self up to my apartment, and enjoyed a delicious Wild Berry yogurt tube. The yogurt was deliciously creamy, but not-too-sweet. I finished with a smile and a slurp, of course.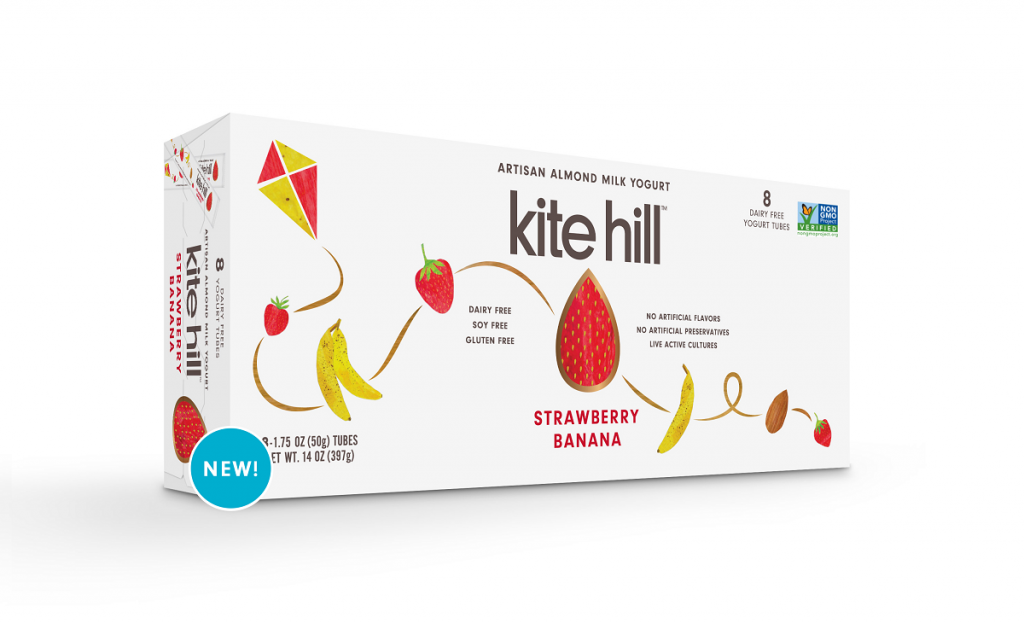 If you want to join me in the happiness of eating vegan tubed yogurt, head on over to Kite Hill's website to see where you can buy a box. And while you're there, check out the other new products Kite Hill has recently released, including Greek-Style and drinkable yogurts.