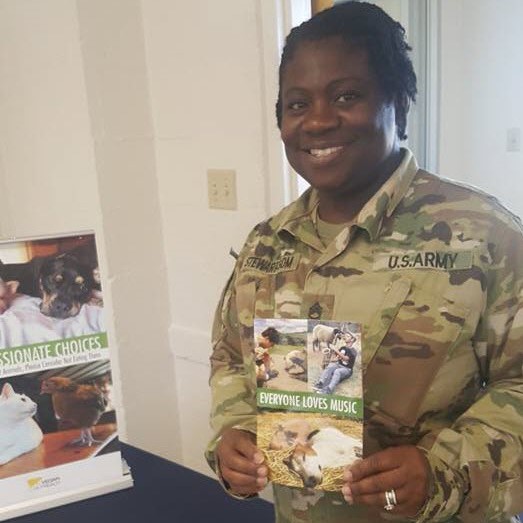 Last month, Vegan Outreach's Community Events team organized some amazing events—cooking demos, dairy-free food samplings, iAnimal virtual reality viewings, presentations, and discussions. Read on for all the exciting details!
Victor Flores, VO's Greater New Mexico Community Events Coordinator, organized an event at the U.S. Army White Sands Missile Range military base, located in the Tularosa Basin of south-central NM. During Victor's presentation, the soldiers, staff, and a few children watched the video, Draw My Life: A Cow in Today's Dairy Industry, which was followed by a Q & A session. "We had interesting conversations and the audience was very engaged!" said Victor.
Everyone enjoyed samples of dairy-free products from companies including Daiya Foods, Miyoko's Kitchen, Follow Your Heart, and several more! Victor and the awesome volunteers will definitely be back soon!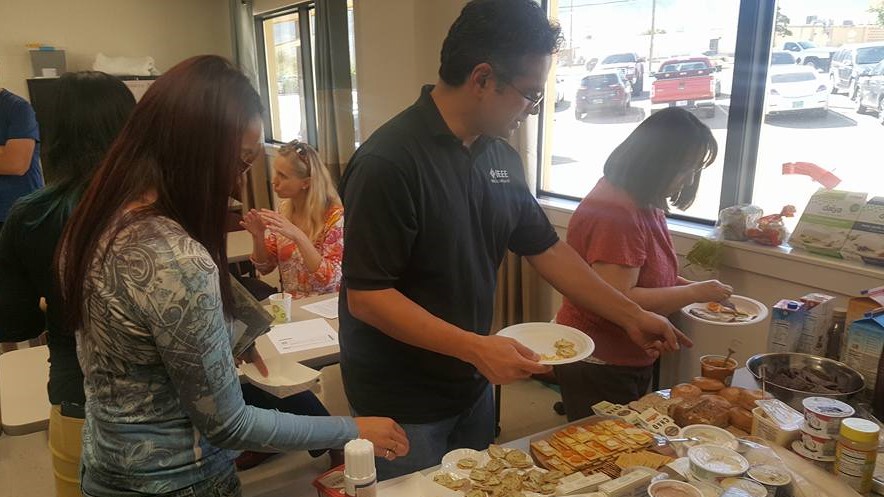 Roopashree Rao, VO's Indian American Community Events Coordinator, and volunteers, took part in the 2017 Dallas Diwali Mela festival, which celebrates the Hindu Festival of Lights. This is one of the largest Hindu festivals in the U.S., drawing over 60,000 people, most of whom are Indian Americans.
Roopashree handed out VO booklets, food samples, and participated in many conversations about a compassionate lifestyle. Commenting on the event, Roopashree said, "It was BIG, and I just wish I had had even more volunteers!"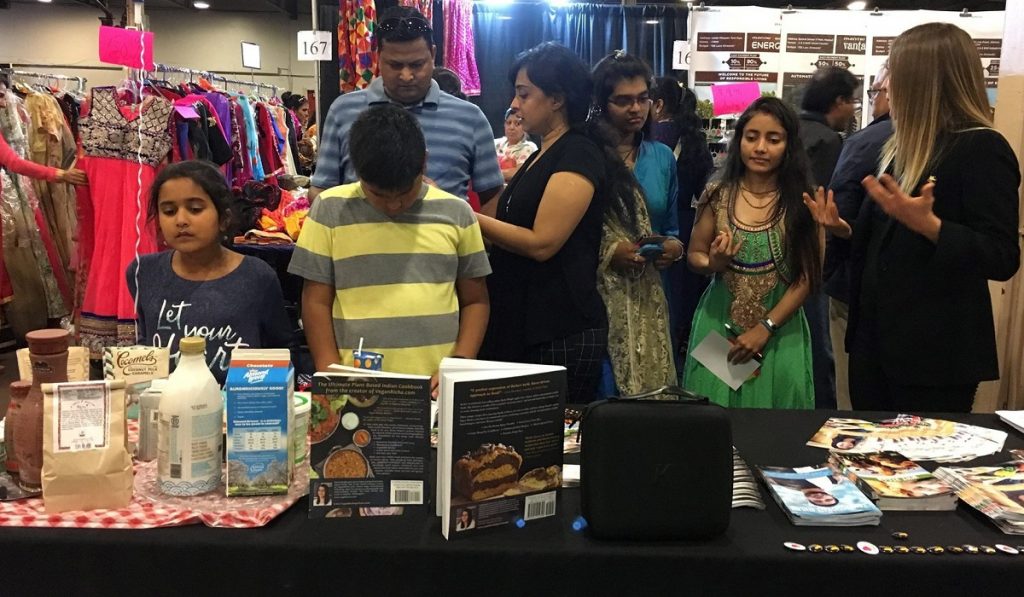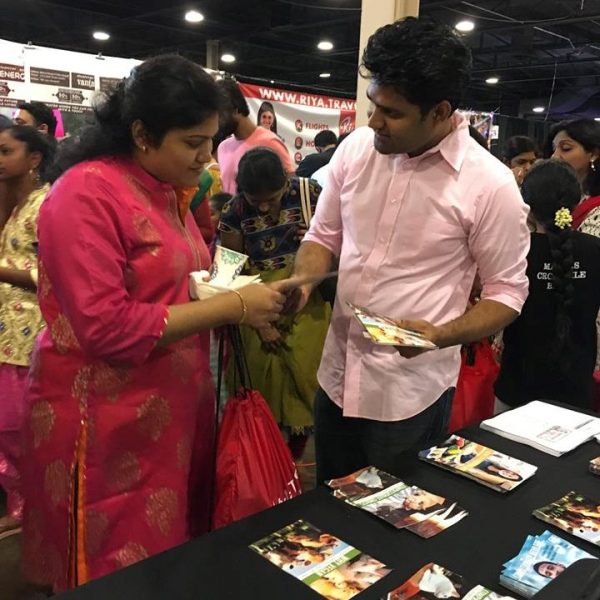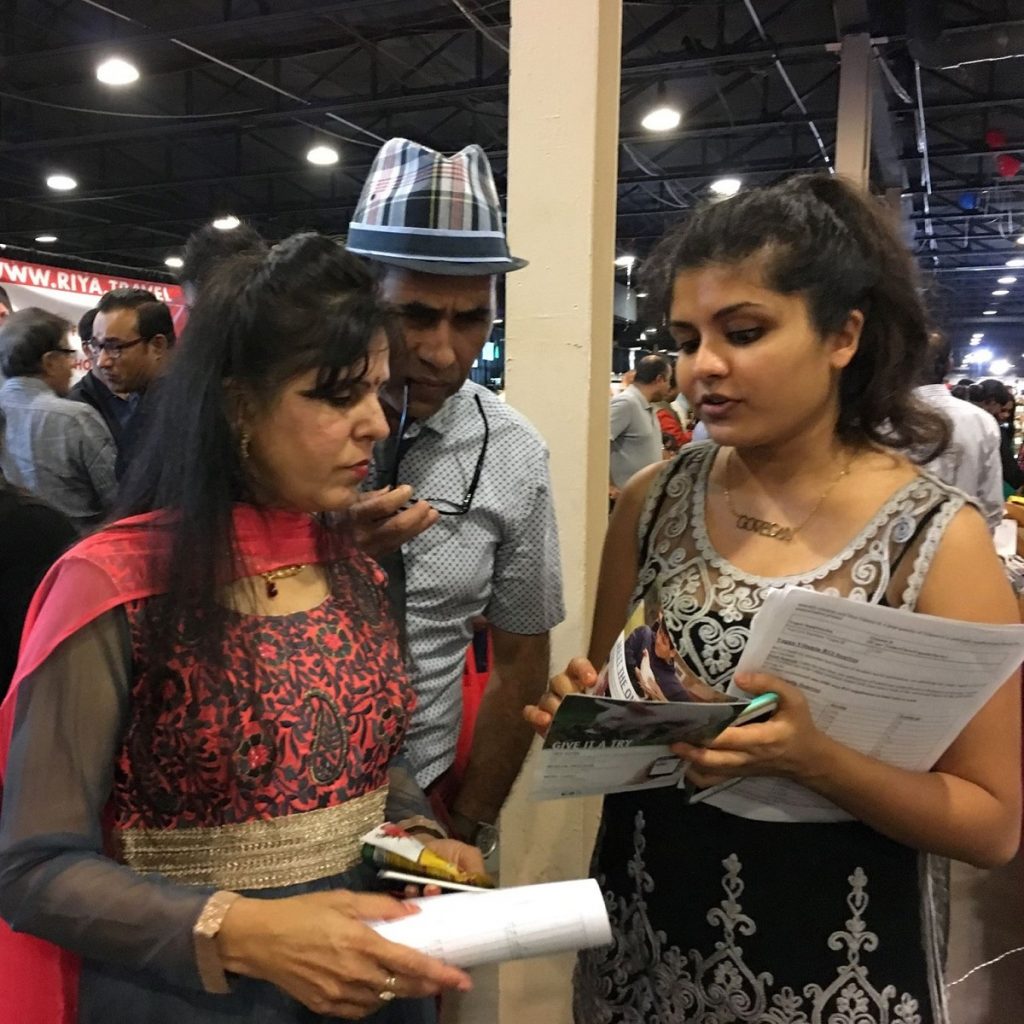 VO's Greater NYC Community Events Coordinator, Nzinga Young, teamed up with Chef Naliaka Wakhisi, founder of NYC Vegans of Color Meetup group, and organized several hands-on cooking classes at the Brownsville Recreation Center in Brooklyn, NY. Several elementary and middle school students attended.
Nzinga stated, "The curried kale and chickpea tacos were a huge hit among students and staff alike. Kids who were wary about cooking kale were eating it raw midway through class." Nzinga plans to continue her cooking classes at the Brownsville Recreation Center after the holiday break.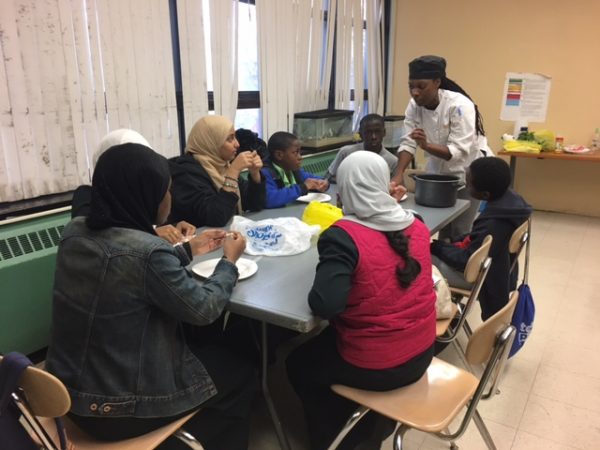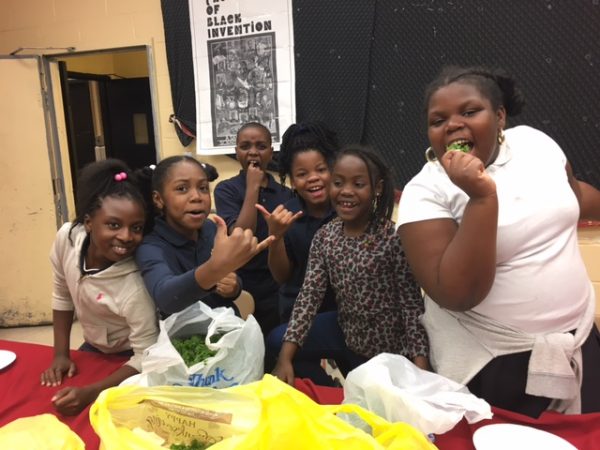 Gwenna Hunter, VO's Greater Los Angeles Community Events Coordinator, teamed up with VO's Director of Outreach, Vic Sjodin, inviting pedestrians at Venice Beach to take a peek into the lives of factory farm animals via iAnimal virtual reality.
Gwenna re-told a particularly moving interaction from this day of outreach—"It was so powerful. One of our viewers, Corey (pictured below, middle), was initially laughing. I could see his demeanor and energy shifting after a couple of minutes into the experience. After he was done, Corey explained how he had no awareness of the cruelty these animals had to endure."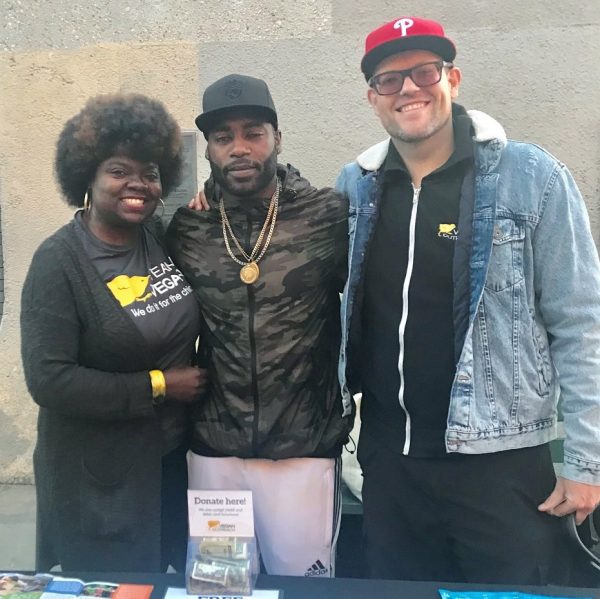 The Community Events team certainly had a jam-packed outreach schedule in November, and the team is looking forward to December as we hit the ground running with more outreach opportunities!