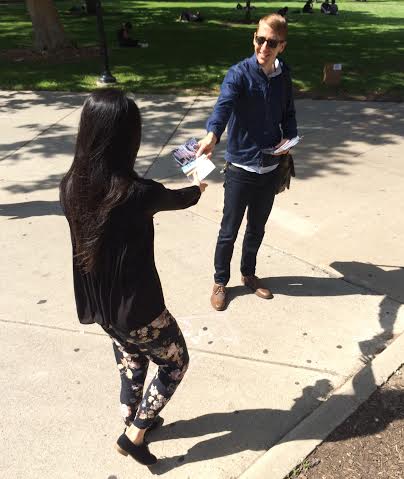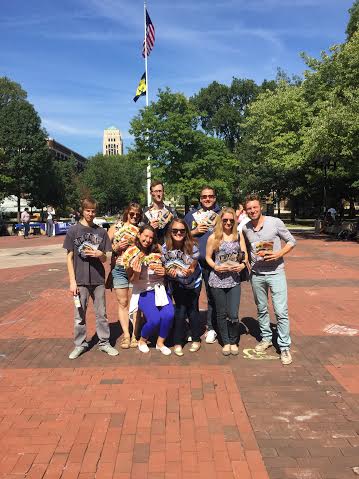 By John Oberg, Director of Communications
At Michigan's most difficult school to leaflet, we set the all-time record for not just number of booklets handed out in a single day, but also for the most activists involved — NINE! Each day this semester has been a record-breaker (first at Wayne State where we set the all-time MI record, which we just broke; then at EMU where we did the second-biggest day ever in MI). I'm so thankful to have such a solid crew of reliable and committed activists here who are willing to drive long distances and spend hours outside reaching students with the plight of today's farmed animals.
Despite the University of Michigan having a lower-than-usual take-rate for a school in this state, we still reached a ton of students, and many were interested in getting involved with this work. We also met a ton of vegetarians and vegans and folks who gave us encouraging words like "Thank you for doing this!"
We also had a special guest celebrity appearance from author and journalist, Will Potter! He just began his fellowship at U of M and stopped by to hand out a few booklets. What a guy. And what a day!
Go, Team Michigan!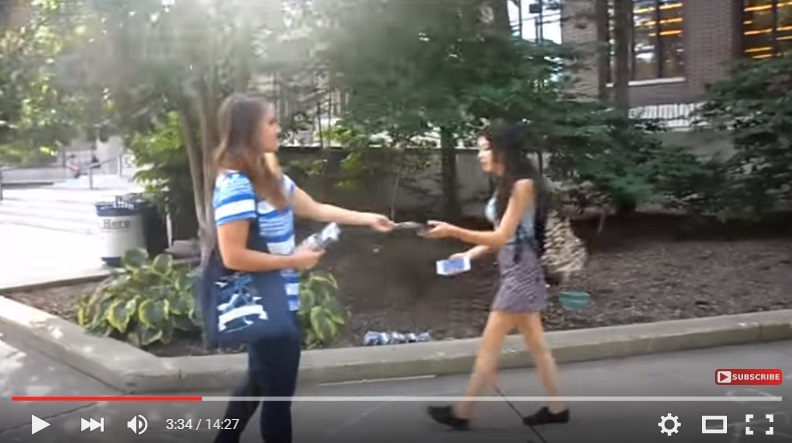 (click image to play video)