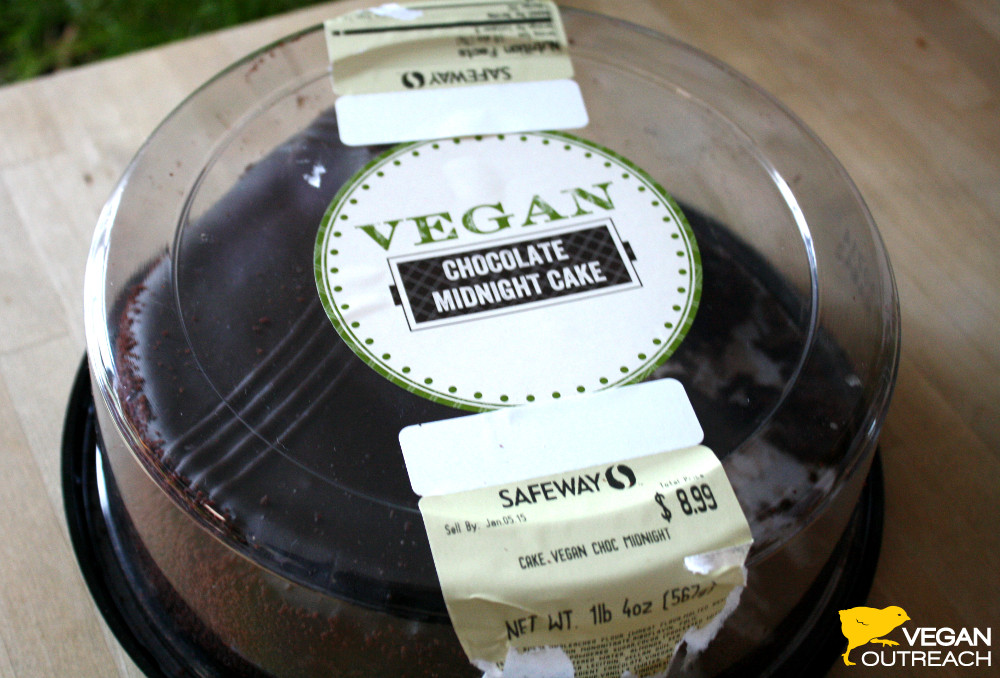 By Toni Okamoto
As you can see from the photo, the VO staff was so excited about Safeway's new cake that we couldn't even wait to have a photo taken.
I'm especially excited because before Safeway put out the Vegan Midnight Chocolate Cake, it was a real pain for my family to buy me baked goods for celebrations. They'd have to special order weeks in advance from the local bakery and would end up spending $35 for a six inch cake. I'd often feel so bad they spent so much money that it was hard for me to enjoy it.
This cake is a real game changer, though! It's only $8.99 and you'd never know it was vegan. I also found out that Vons and Safeway are the same brand, so Vons carries it, too. Click here to find the location nearest you.