Steve Erlsten is VO's Northern California Outreach Coordinator and this semester's most prolific Adopt a College leafleter: So far he's been to over 100 different campuses, directly handing Vegan Outreach booklets to more than 86,000 students!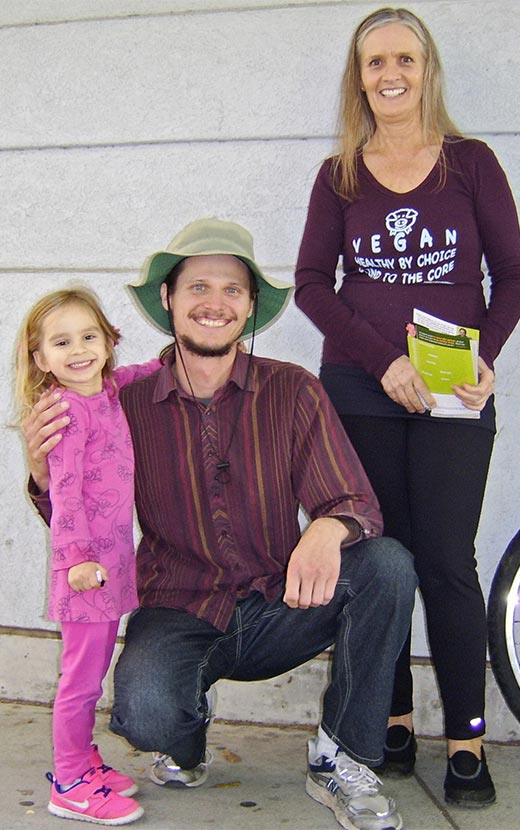 Last month, Steve teamed with Ron Good, Gia and Camilla Kendall, and Jan Weeks to leaflet Sacramento State. Together they handed out more than 3,350 VO booklets in a single day; as Steve reports: "We blew away the old record of 2,400! I had no idea what I was in for with this leafleting team!"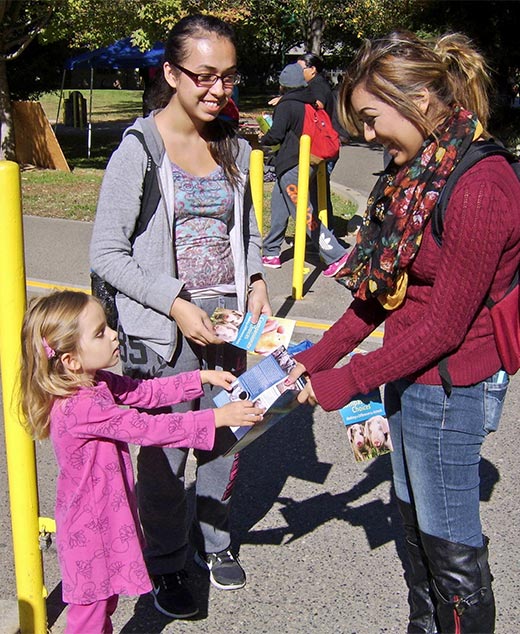 It was a gorgeous day and such an honor to leaflet with Steve Erlsten, one of Vegan Outreach's finest. The leafleting location was perfect, with lots of students passing by, to and from classes. It was such a great feeling having so many people take the leaflets and then to see them sitting nearby reading them. Also, quite a number of people refused the leaflets by saying, "I'm already vegan" or "Thank you for doing this." Very rewarding! I'll leaflet again with Steve in a heartbeat!

—Jan Weeks, 11/4/14
Be a part of VO's Adopt a College program: Make a donation to Vegan Outreach by December 31 and receive dollar-for-dollar matching on your contribution!