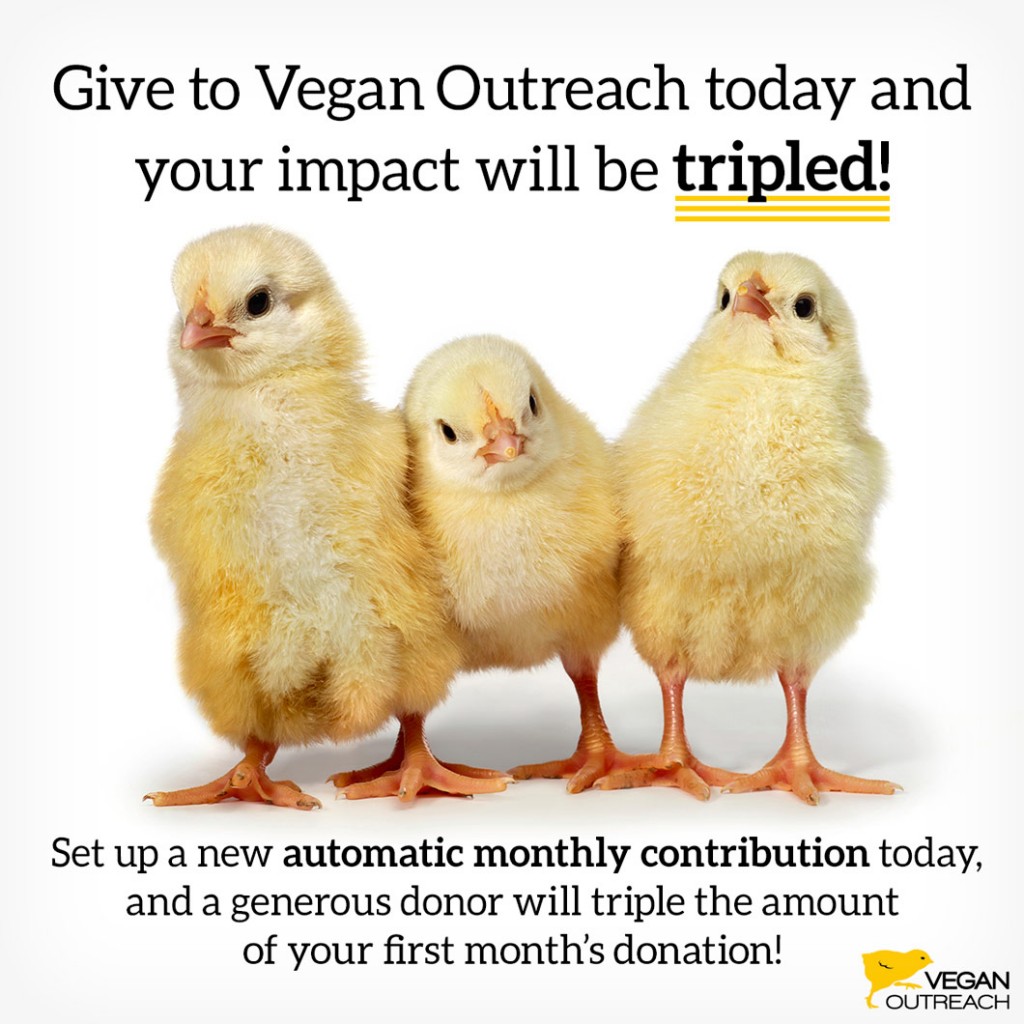 This past month, a handful of generous donors have matched your contributions dollar-for-dollar, doubling your impact for the animals. On this day, December 17, 2014, one of those donors has stepped up to TRIPLE your impact!
Sign up today for a new monthly recurring donation to Vegan Outreach, and the first month's donation will be tripled thanks to a generous donor! Through our secure
online payment system
, you can sign up to give $10, $20, or more each month, and your donations will be processed automatically so you can give to VO all year long without hassle! Sign up today, and your first donation – for December – will be tripled!
Giving monthly donations is easy, and today only, it will TRIPLE your impact for animals!
Thank you to those who are already giving! All one-time donations given today through December 31 will continued to be doubled.