By Lori Stultz, VO Rocky Mountain Outreach Coordinator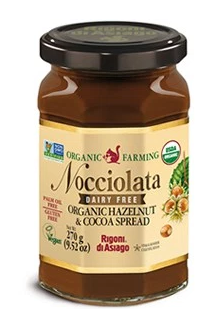 Nutella was always a favorite treat of mine in my pre-vegan days, but, probably like many of you, I cut it out of my diet after discovering that it's made with cow's milk.
Interestingly enough, it took me quite a while to discover a semi-alternative for Nutella. I had turned to Justin's Peanut Butter, and Peanut Butter & Co.—two peanut butter brands that make chocolate peanut butter. These products are wonderfully delicious, don't get me wrong, but there's just something about them that doesn't quite fulfill the tastefulness of chocolate hazelnut.
Now I'm happy to report that for those of us who gave up Nutella, but weren't 100% satisfied with chocolate peanut butter, our waiting has come to an end! Introducing Rigoni di Asiago, an Italian company that is now producing—and selling in the U.S.—a dairy-free, chocolate hazelnut spread, called Nocciolata Dairy Free.
The website tells us, "Nocciolata Dairy Free combines hazelnuts with cocoa and cocoa butter, natural vanilla extract, and raw cane sugar for a chocolate-hazelnut spread with undeniably superior flavor and smooth texture," and right they are!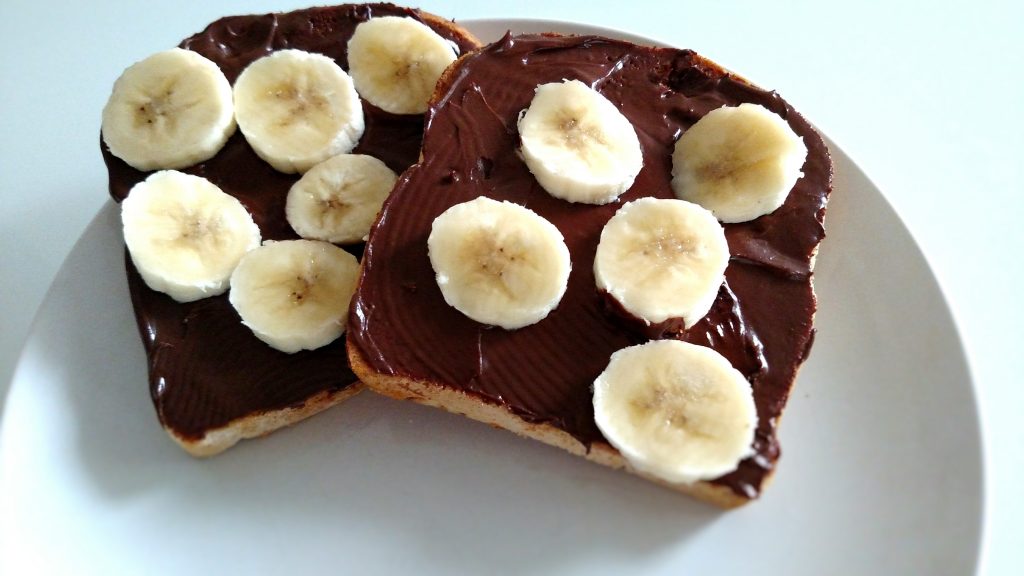 This hazelnut spread is even smoother and creamier than what I remember Nutella being—granted it's been about four years since I ate it. Others who've tried the spread also seem to really like it! In fact, I shared the jar with my colleague, Nikki, and, after she tried it, I received a text message from her that read, "Omg this is so awesome."
I made an open face sandwich with banana slices, but the creative possibilities with this spread are limitless! I think it'd taste great on fresh apple slices and strawberries.
The website has a store locator, so you can track down the closest store that's selling it. And it'll be available to purchase on Amazon soon!
Be sure to check out Nocciolata Dairy Free on social media!
Twitter
Instagram
Facebook