By Lori Stultz, Communications Manager
Whether you're preparing lunch in your kitchen or in a cramped dorm room, these Fresh Summer Rolls will hit the spot when wanting to eat something fresh and healthy, but easy prepare!
Join Kim Sujovolsky—founder of Brownble—as she demonstrates just how simple and versatile these rolls can be.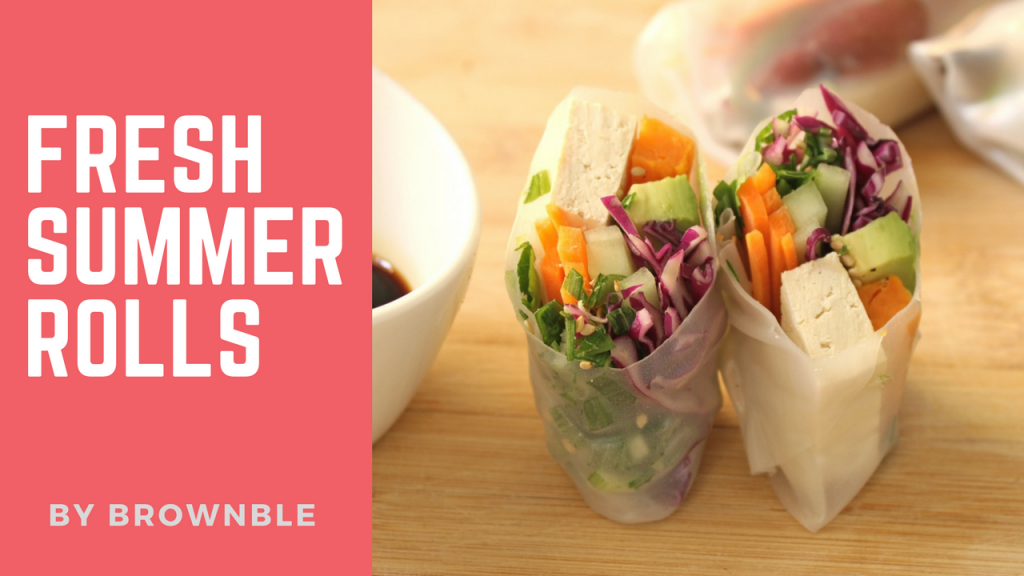 Fresh Summer Rolls
Yield: Make as many as you'd like! No measuring required!
Ingredients
A bowl filled with water
Rice paper sheets—you'll use one per summer roll
Filling Options
Carrot, cut into thin matchsticks
Cucumber, de-seeded and cut into strips
Green onion, finely chopped
Purple cabbage, thinly sliced
Fresh cilantro and/or mint leaves
Avocado slices
Roasted or steamed sweet potato cut into thick sticks
Sautéed shiitake mushrooms, sliced
Extra firm tofu cut into thick strips
Sesame seeds
For Dipping
Soy sauce
Sriracha sauce
Hoisin sauce or sweet chili sauce
Directions
Place your rice paper sheet in a bowl of water to rehydrate.
Once pliable, spread on the plate and place a little bit of each filling in the center.
Fold the short ends towards the filling, and then start rolling by folding over one edge towards the filling and continue rolling until closed.
Place the roll on a plate while you assemble the rest. Serve them one of the sauces listed below. Enjoy!