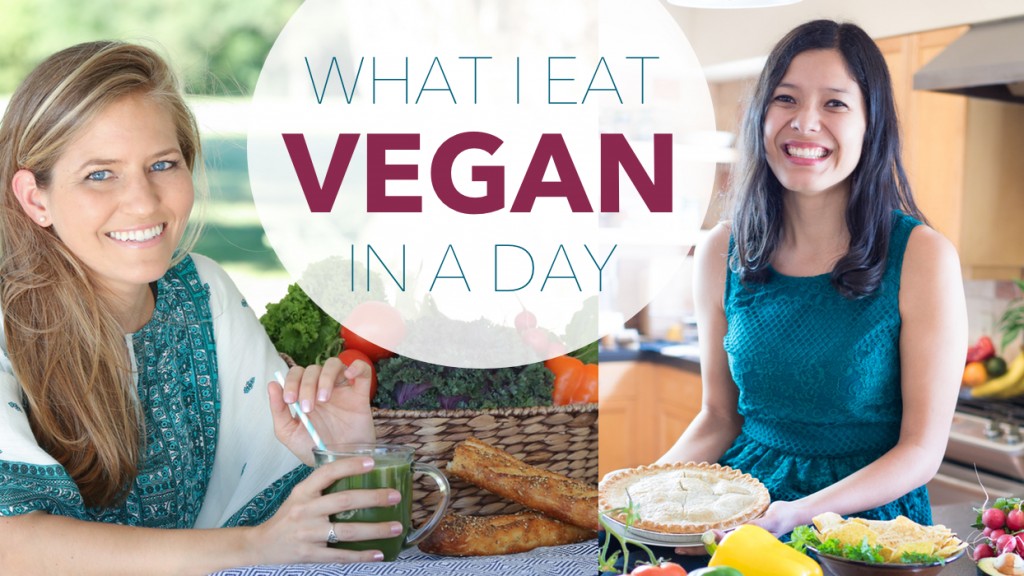 (click image to play video)
By Toni Okamoto
Michelle Cehn from World of Vegan and I have started a new series called "What I Eat Vegan in a Day!" Episodes will usually contain quick meals that are easy to throw together, as well as what we order when we go out for food. In this episode, we start our morning at an all-vegan coffee shop in Oakland, CA called Timeless, and for lunch we made a Jackfruit Noodle Soup from the Vegan Outreach blog. We finished the day eating a vegetable soup from our favorite Japanese restaurant Cha-Ya, and of course we couldn't forget dessert … heavenly Divvies cookies!
This particular video was made on a busy day where we ate out for two meals, but we plan on doing a lot more of these types of videos while we're cooking in the kitchen!
Hope you find this series helpful and inspirational! As always, if you have any questions about vegan food, feel free to shoot me an e-mail: [email protected]!