By Michelle Alvarado, Guest Contributor
Michelle Alvarado is a contributor to Cria Vegano Magazine, and lives in Chicago with her family where the winters seem to never end!
The winter season can be tricky with little ones, especially if you live in places that snow. Personally, it can be painstaking to even get in the mood to leave the house when the weather is in the single digits. Once I do muster up the courage to leave the house, I never regret it. My 19-month-old, Joey, enjoys it, too—we've just learned to layer like pros.
We're fortunate enough to have found a moms' group where we not only get together with our little ones and chat, but we get a good indoor workout in as well. The best part is that Joey gets the opportunity to socialize and make friends with kids of all ages. If you're able to join a local moms' group, whether it's a vegan, church, or Meetup group, I highly recommend it.
The library has become a favorite go-to during the winter. I must admit that before I had my son, I only went there to pick up books I'd called in ahead of time for my preschool class. When he turned one, a friend of mine suggested a play date at the library, and Joey ended up having a blast!
A lot of libraries have story times, a play area, and even allow you to sip on some coffee while you sit back and talk with other parents. And don't forget to take advantage of that library card! You can pick up some books to read at bedtime. But don't be like me, return those books on time!
We live in a city where there's a nearby children's museum. When my husband and I took Joey, it did not disappoint! Holy sensory stimulation—it was magical! We played in a huge water table, built structures with glow in the dark tiles, and played house. Our little musician thoroughly enjoyed the music exhibit. And the staff at the small café even worked with us to put together a vegan-friendly snack!
This activity wasn't free and is usually best to pay for a year membership if you plan on going more than a couple of times per year.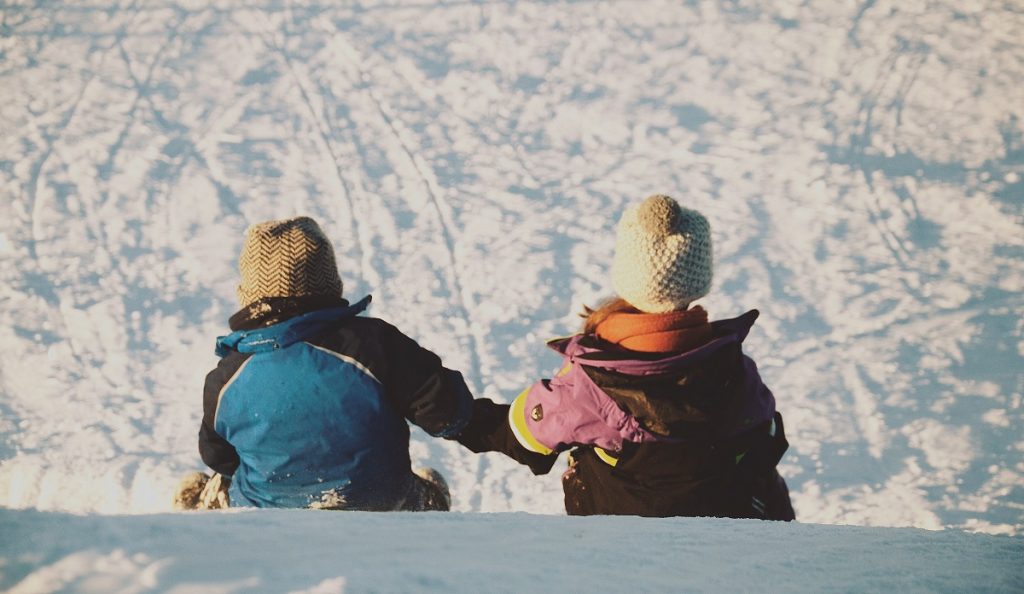 If you like brisk, chilly weather and you are an outdoorsy family, going for a nature hike at the nearest park is a perfect winter activity for you. You get to breathe in the fresh cold air, get a little exercise and can work together to spot different types of animals. Some parks even have nature centers where you can take a break and thaw out.
As Joey gets older and I learn from other mamas about how to stay busy during the cold winter months, I look forward to watching him participate and stay active. There's so much to explore out there!
If you're staying indoors today, don't forget the latest issue of Raise Vegan is out now, and our mini magazine, Raised Vegan, is available to purchase!