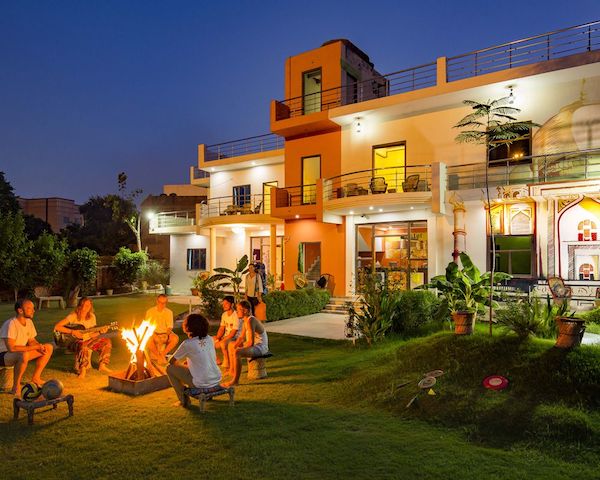 Zostel, one of the largest hostel chains in Asia, will serve vegan food options at cafeterias in eight of its locations: Agra, Jodhpur, Rishikesh, Udaipur and Varanasi in India, and Kathmandu and Pokhara in Nepal.
We initiated a partnership with Zostel as part of our Green Tuesday campaign, which aims to help institutions reduce animal-based foods in favor of vegan options. Expanding on the success of Zostel's November 2018 launch of vegan options in its cafeteria in Agra, the initiative aids people with varied food choices.
"Zostel has always been about letting individuals make their choices and follow their hearts," said Dharmaveer Chauhan, Co-founder and CEO of Zostel. Chauhan continued, "With the help of Vegan Outreach, we provided our chefs and the community with information about vegan food and its preparation. Being able to offer such options to travelers from all over the world would never have been possible without the Vegan Outreach team. We are thrilled for this initiative and look forward to continuing this campaign towards sustainable travel while unlocking the world for everyone to experience as they desire, freely and fearlessly."
This menu change at Zostel's eight locations will result in more plant-based foods being accessible to thousands of people.
"Globally and in India, people are adopting a vegan diet as a healthy and sustainable alternative for themselves and the environment," said Richa Mehta, India Campaigns Manager for Vegan Outreach. "This initiative by Zostel will not only cater to numerous vegan tourists travelling in India, but also set a milestone for the inclusive and sustainable hospitality industry."