By Taylor Radig, Campaigns Manager
Vegan Outreach is proud to announce our work with 1702—a popular craft beer and pizza restaurant in Tucson, AZ—which is now offering Daiya vegan cheese for their pizzas and calzones!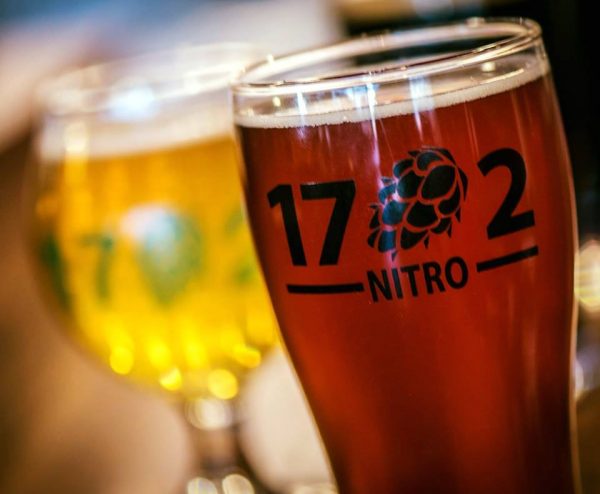 The restaurant is one of many in Tucson that has decided it was time to expand their vegan menu offerings—and boy was the vegan cheese a success! 1702 held a launch event and invited their customers to try their new vegan pizza. Bar manager Ty Young was blown away with the turnout. He said, "We went through 25 pounds of Daiya cheese and were sold out in just a few hours."
Our team will continue to partner with 1702—we'd like these two new vegan options to be the first of many to show up on their menu in the coming year.