By Jamila Alfred, Maryland/DC Events and Outreach Coordinator
Family is a beautiful thing, especially when its members have similar interests and viewpoints! That's the case for the New York City-based King family, which is made up of dancers, musicians, and activists.
Cynthia King and her son, Major, are incredibly talented and passionate vegans who use their art to spread awareness about social justice issues. Being multi-faceted artists, the mother and son have changed many people's ideas of what typical vegans do.
The Kings' include racial awareness in their unconventional approach to animal activism, which is a necessary step in the process of creating a wholly compassionate future.
So without further ado, let's meet Major and Cynthia.
Major King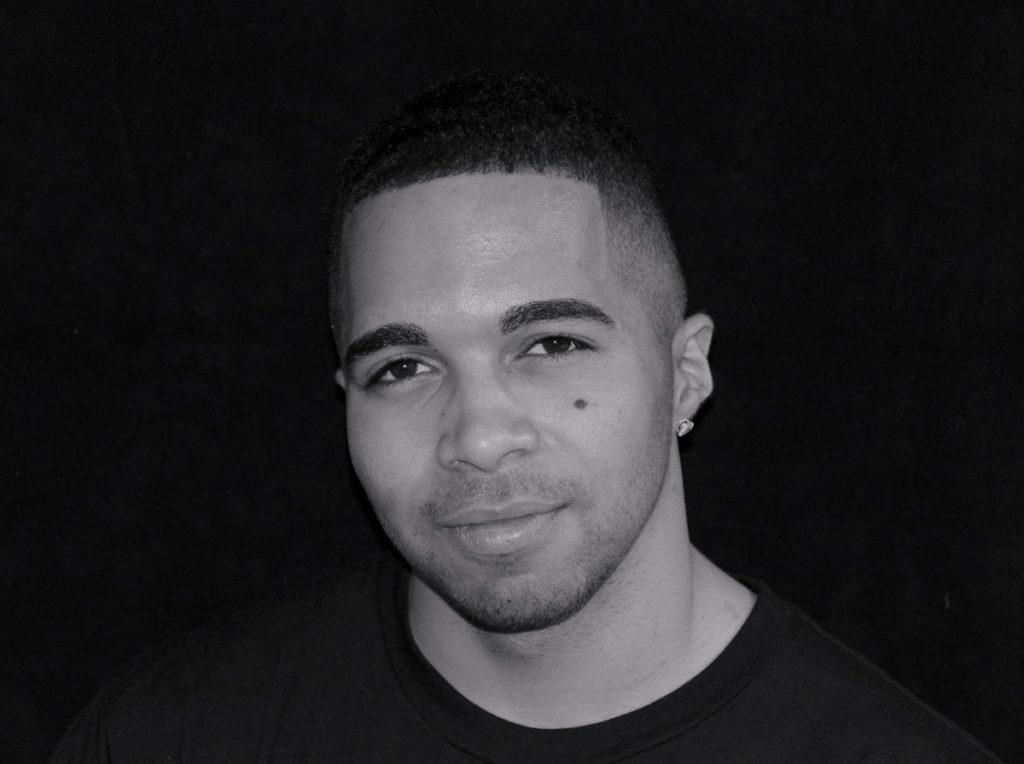 Jamila Alfred: How was life like growing up vegan?
Major: Growing up vegan, I would always get asked, "What do you eat?" It was annoying at times because other kids would try to be funny by teasing me with meat. When I'd get asked why I don't eat meat, my usual response was, "Because I love animals."
Having the support of my family definitely made growing up vegan easier. I learned quickly to eat before going out in anticipation of there being no vegan options. For example, being invited to a barbeque.
As a young activist, I wasn't scared to speak out for animals, which led to a lot of explaining to other kids what's wrong with animal agriculture, fur, aquariums, pet shops, etc.
Jamila: When and why did you start dancing?
Major: I started dancing as young as I can remember. My mother opened up her own dance studio when I was in elementary school. I took a lot of different classes, but I was really into bboying after I learned what it was and its basics from PaxPrime of Breaks Kru. I still did other dance styles like modern, tap, and hip-hop until I got more serious with bboying at the age of 13. Breaking (bboying) was like my escape from everything in life and it gave me confidence and pride in what I worked hard for. Shout out to my crew 5 Crew Dynasty!
Check out a sample of Major's dancing here.
Jamila: How does your mom—who's also an amazing dancer—inspire you?
Major: My mom inspires me because she works so hard. She's always worked seven days a week because she runs her own business, but she does so much for our community and for animals. She always set a good example for me of what it means to be hardworking and compassionate.
Jamila: What challenges do you face as a young, black male doing activism?
Major: As a young, black male doing activism there are a few challenges we face. Many activists expect everyone to be on the front lines in every demonstration, but they fail to realize that as a person of color I have to keep in mind that the police will most likely arrest or brutalize me before anyone else. I've had other activists not believe that I was doing animal rights activism and think I was trying to steal a poster board.
Another challenge is seeing fellow vegans who speak out against all forms of animal cruelty, but staying silent about racism. The experience of a black activist is definitely not the same as others.
Jamila: What are your favorite forms of activism and why?
Major: My favorite forms of activism are leafleting and also social media posting because I feel conversations can be sparked the easiest through those methods. I like to think I'm really good with speaking to people and getting them to consider making compassionate choices, which is why I don't pass up an opportunity to have a conversation with someone. I have to note that I love making noise at demonstrations—you can usually find me with a megaphone at one point.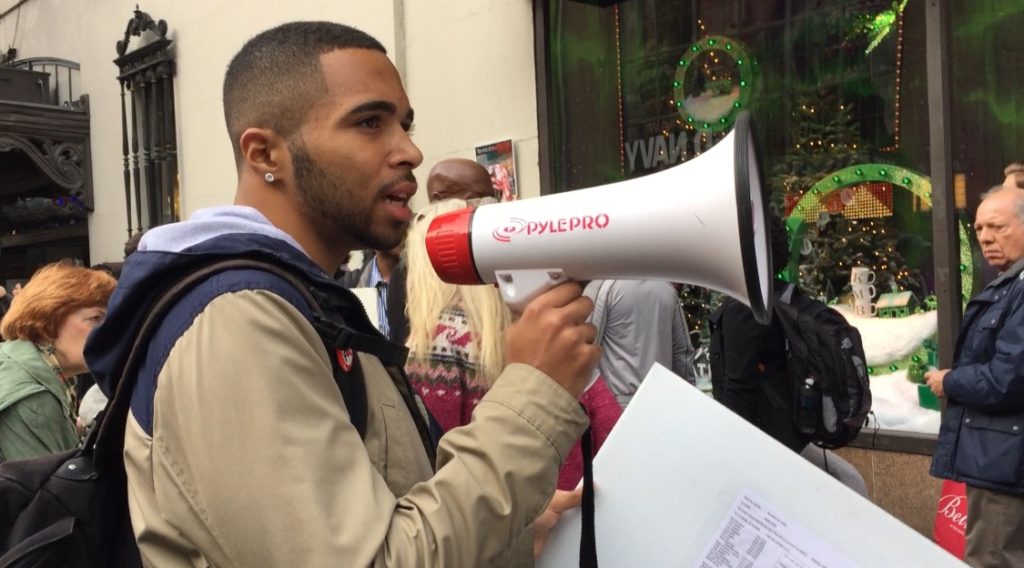 Jamila: Where do you see yourself in 10 years?
Major: In 10 years I see myself still fighting for animal rights, still dancing every day, and still working out hard and showing the world that the best athletes are compassionate ones.
Jamila: What advice do you have for young activists of color?
Major: To other young activists of color—just know that the world may think veganism is a white thing, but it's not and that notion is changing. There are tons of black vegans out there so don't think you're alone. There's a lot of poorly informed, stereotyping people out there that will ask you about eating chicken and other stuff. When that happens to me, I just brush them off, let them know I don't eat any animals and that I don't need to. And at demonstrations/protests/marches watch out for the police—don't put yourself in danger or get arrested.
Cynthia King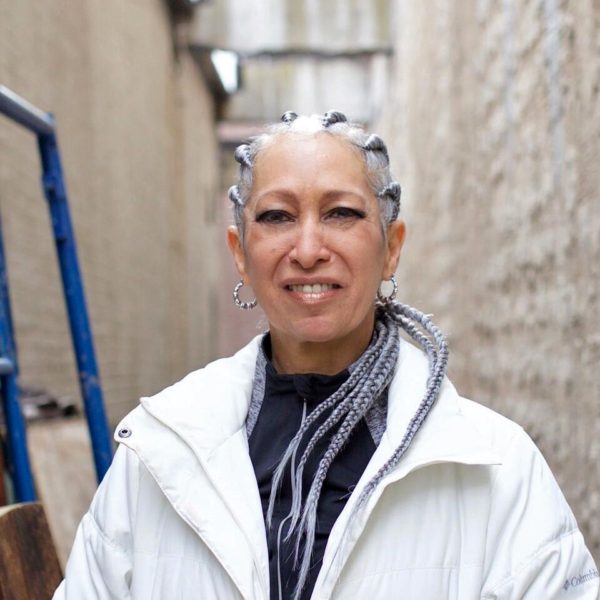 Jamila: Where were you raised?
Cynthia: I was raised in New Jersey and New York. I have lived in several different neighborhoods, but my heart belongs to Brooklyn, NY and Jersey City, NJ!
Jamila: What's your vegan story?
Cynthia: I became vegetarian as a child—around 10 years old—when someone handed me a flyer with a graphic image of an animal suffering. The animal in the picture was destined for someone's plate. That's when I realized that meat was a result of an animal suffering. I looked at our dog who I loved with all my heart and made a connection. It changed my life forever. I transitioned to veganism in pieces as I learned about the horrors of the dairy and egg industries.
Jamila: How did your decision to go veg at such a young age affect your family?
Cynthia: It really wasn't such a momentous issue. My parents both worked so much, and I was a pretty independent kid. It wasn't unusual for me to prepare my own meals.
Jamila: When and why did you start dancing?
Cynthia: I started dancing as a child, mostly just because that's what some of my neighbors were doing and I could travel with them to classes. It took a long time for me to become good at it. It wasn't until my early teens that I became extremely motivated and driven. I went to a conservatory—Boston Conservatory—at age 16.
Jamila: What do you do for work? And outside of your job?
Cynthia: I spend every day at my dance studio, Cynthia King Dance Studio. I teach 13 classes per week, and choreograph and rehearse new and repertory work. During the winter months, I'm also busy creating set pieces and designing, fitting, and embellishing nearly 500 costumes for our spring production.
As a business owner and studio director, my work includes overseeing faculty, directing shows, developing new programming and outreach strategies, meeting with parents, and, of course, sweeping, shoveling, and sewing ballet slipper elastic.
I run a vegan ballet slipper company—the only vegan ballet slipper company! We ship shoes around the world and sell them at the studio too. We supply ballet schools from Florida to Switzerland and Japan. We're the official ballet slipper for four of the Alvin Ailey Camp programs!
My dance studio is fully vegan—only vegan foods allowed inside and all shoes are synthetic/leather free! There is literature everywhere. I hear from kids and parents that the material they've read in my studio has enlightened them and guided them to make compassionate choices.
Outside of running my school, dance company, and ballet slipper business, I spend some time at the gym every day. I am active in my community. I love to read, draw, watch late-night TV, and spend time with my dog—or any dog, or all dogs. I serve on the Board of Directors of the Coalition for Healthy School Food. I do many kinds of activism, like participating in demonstrations, letter writing, and lobbying.
I love spending time with my family! My husband and sons are smart and hilarious. They all have very busy schedules, so we find time to hit our favorite vegan restaurants, like Champs Diner and VSPOT. VSOT hosts a weekly Comedy Night—you can find us there Thursday nights.
Jamila: How'd you get your family to go vegan?
Cynthia: They just followed. All had been vegetarian for ethical reasons, and it was easy once everyone understood that there's no such thing as humane dairy or eggs.
Jamila: Do you have a self-care regimen as an activist? If so, what is it?
Cynthia: I take care of myself by working out regularly and trying to make time to spend with friends. Music and dancing—being with my dancers is healing and invigorating. I also don't drink or use drugs—I stay close and active with a supportive recovery community. I do a lot of service within that world.
Jamila: Tell us a little bit about your vegan sons.
Cynthia: My sons are both college students here in NYC. Major is a B-boy who performs regularly locally and beyond. He's an activist. Jet is a writer and rapper. Both are smart, strong athletic men who embody compassionate living at its best. I'm their mother—so ya' know I gotta brag!
Jamila: What inspires you to keep doing your thing?
Cynthia: During the last few years, there has been some good progress. Our movement has made great strides, from the recent announcement of the Ringling Bros. Circus shutting down to the booming vegan food and restaurant businesses.
I am especially inspired to fight even harder for the rights of all who are struggling right now—we must block the new presidential administration's efforts to roll back the progress we've made. We need to resist by any means necessary.
I am always inspired by the kids I teach. They're so expressive and open to learning new things. Some have become active in surprising ways. One is raising funds for an animal rescue organization, another is enlightening her friends about the cruelty behind the fur industry. They sometimes take photos of animal rights posters and literature around the dance studio and post it on social media.
I am inspired every day by music, dance, art, and incredible activists who pave the way for others.
Jamila: Wow! What a remarkable family! The Kings serve as a huge inspiration for their hard work and dedication because they still stand up for what's right despite their hectic, yet productive schedules.
With all that talent, they have unique platforms to spread the message of compassion and understanding. Everyone has different approaches to activism, but doing so through art is absolutely fantastic! Thank you for taking the time to chat with me, Major and Cynthia, and thank you for all the work that you do!