By Vic Sjodin, Director of International Outreach
We're excited to announce a new college-leafleting record! For the fall 2015 semester, Adopt a College activists have reached 1,174,739 students, busting our previous all-time semester record of 1,098,979.
A record 639 activists participated this semester – that's 305 more participants than just two years ago! We're not only affecting students, but also introducing hundreds of caring people to animal advocacy! This semester we also crossed the pond to leaflet in the United Kingdom for the first time.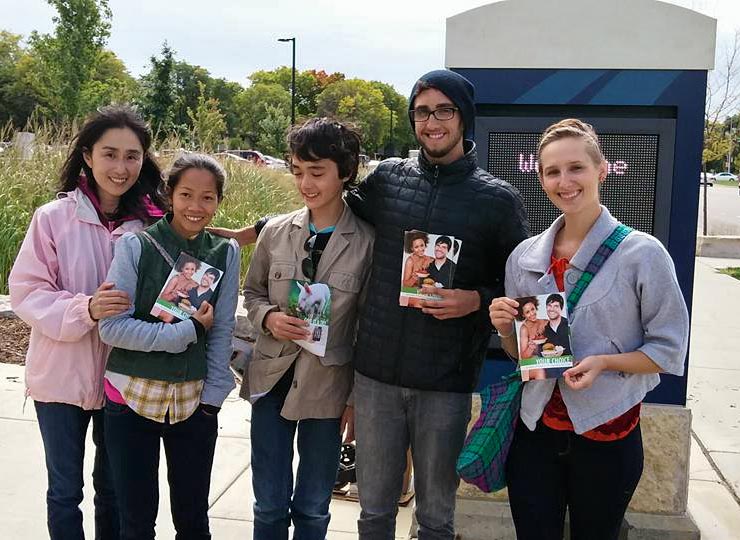 Leading the charge this semester is Vegan Outreach's traveling Outreach Coordinator Steven Litrov, who has reached 74,790 students during his first full semester of touring. Way to go Steven!
Close behind is indefatigable Steve Erlsten in Northern California, who has handed a booklet to 73,254 students. Steve is now the fourth most prolific leafleter of all time!
Leading volunteer efforts is John Sakars, who has reached a whopping 57,261 students in Canada, Upstate New York, and the Southeast. Kimberly Moffatt toured the United Kingdom, Southern California, and the Southwest as a volunteer, reaching 37,657 students.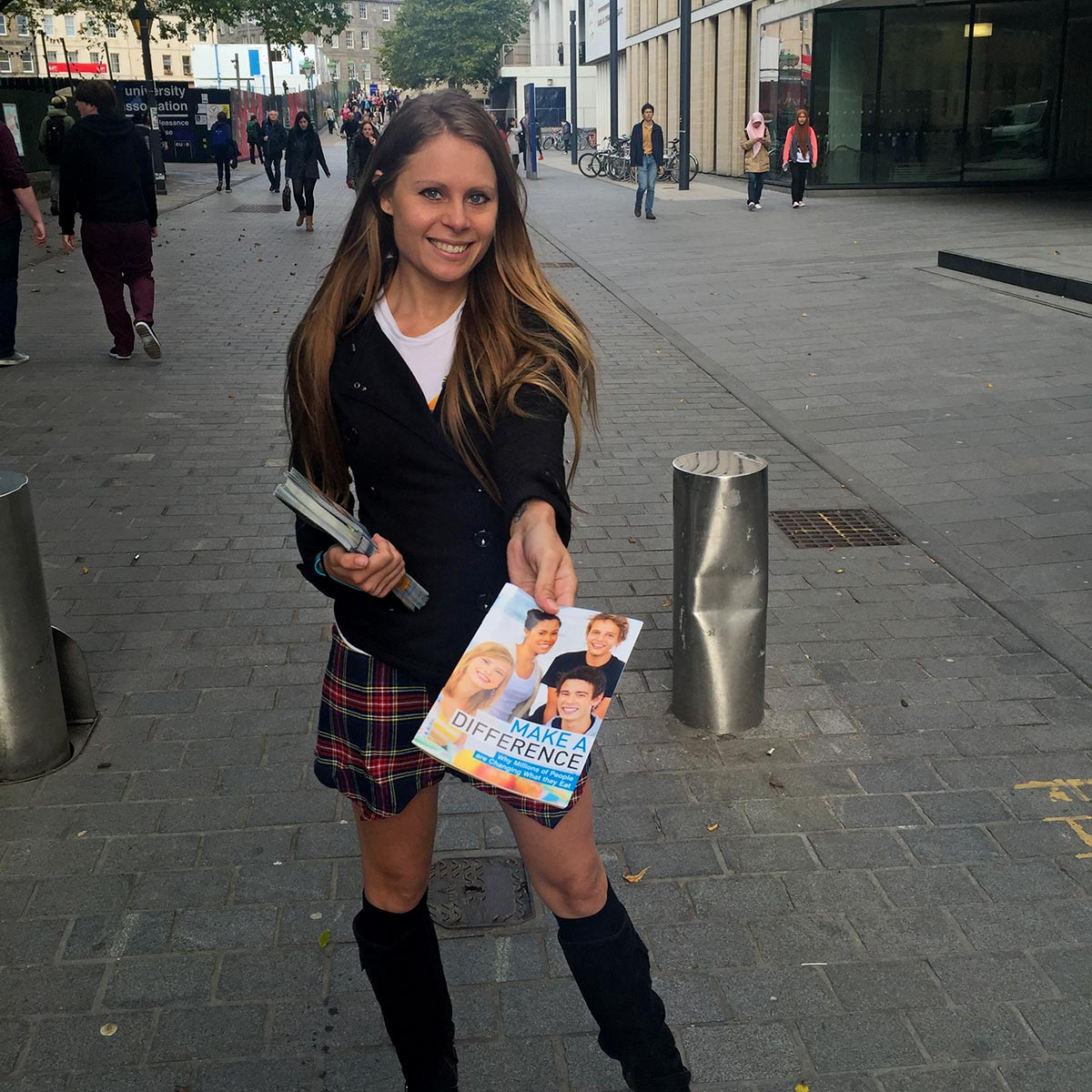 On September 23, we were just 11 booklets shy of reaching 32,000 students with the plight of farm animals in a single day! There were many such monster days of outreach this semester – we reached more than 20,000 students on 15 different days!
Thank you to all who braved the elements and stood on the pavement smiling away while handing out booklets. I hope everyone who is a part of the Vegan Outreach family takes a lot of pride in what we're accomplishing together. This outstanding semester couldn't have happened without all of you, especially those who generously donate to make this work possible!