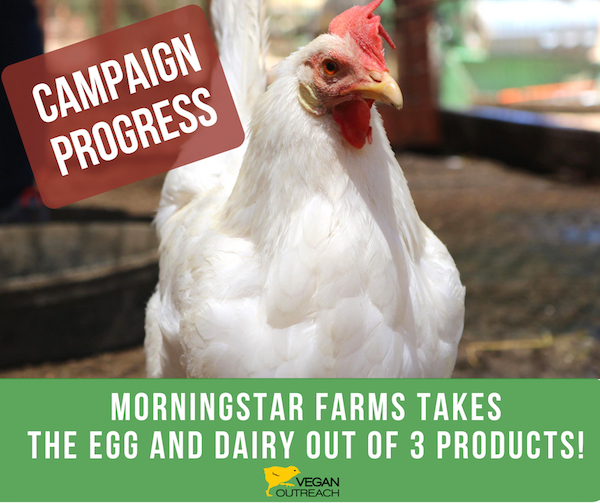 Together, we've been asking vegetarian food brand, Morningstar Farms, to ditch the dairy and eggs—starting with their Garden Veggie Burger. They're responding!
Morningstar just veganized three of their products—the Buffalo Wings, Buffalo Chik Patties, and Chik'n Nuggets!
Our campaign has garnered nearly 7,000 petition signatures, hundreds of comments on Morningstar's social media pages, and over a thousand emails asking them to make the change—from dedicated activists, like you!
This change by Morningstar Farms will remove an enormous amount of animal products from the supply chain every year—making a big difference for animals.
Thank you for taking action to veganize Morningstar's products! This huge step wouldn't have happened without your dedication!
Now, let's keep the momentum going! Use our pre-written email to thank Morningstar and request that the Garden Veggie Burger—sold at Burger King—be next on the list to veganize!