By Maria Porokhovskaya, Guest Contributor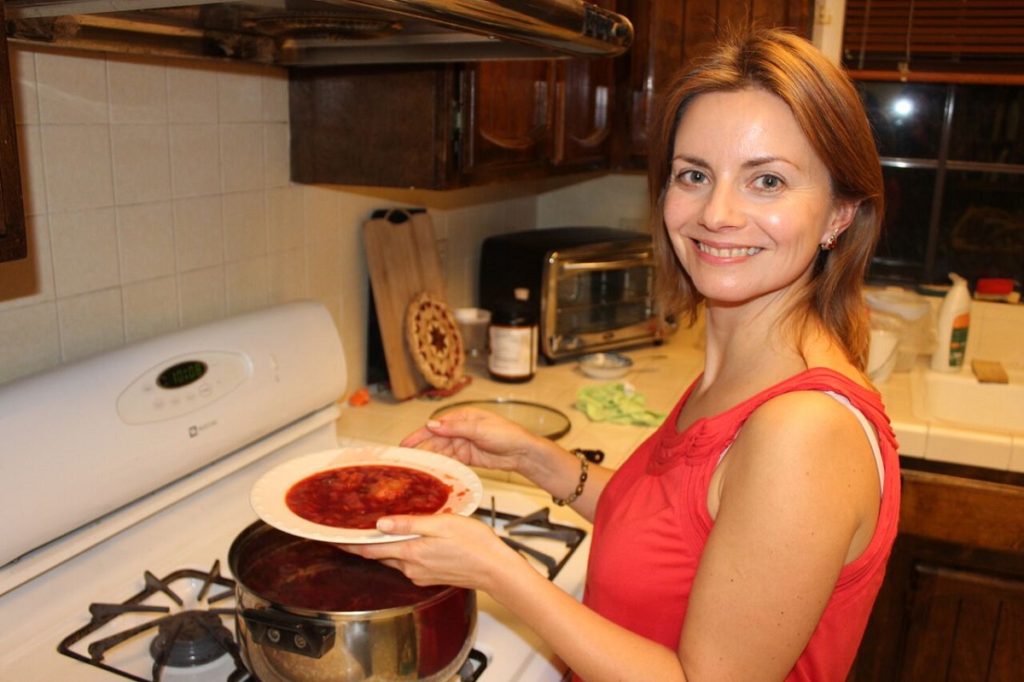 If you know anything about Russian fare, you'll know that it's centered around three staples—meat, potatoes, and cabbage. However, times are changing. And though Russia isn't the vegan capital of the world, there are more and more people seeking out vegetarian and vegan alternatives in Russia.
One of our supporters, Maria Porokhovskaya, has shared her delicious, veganized version of Borscht—a widely popular Russian and Ukrainian beet soup.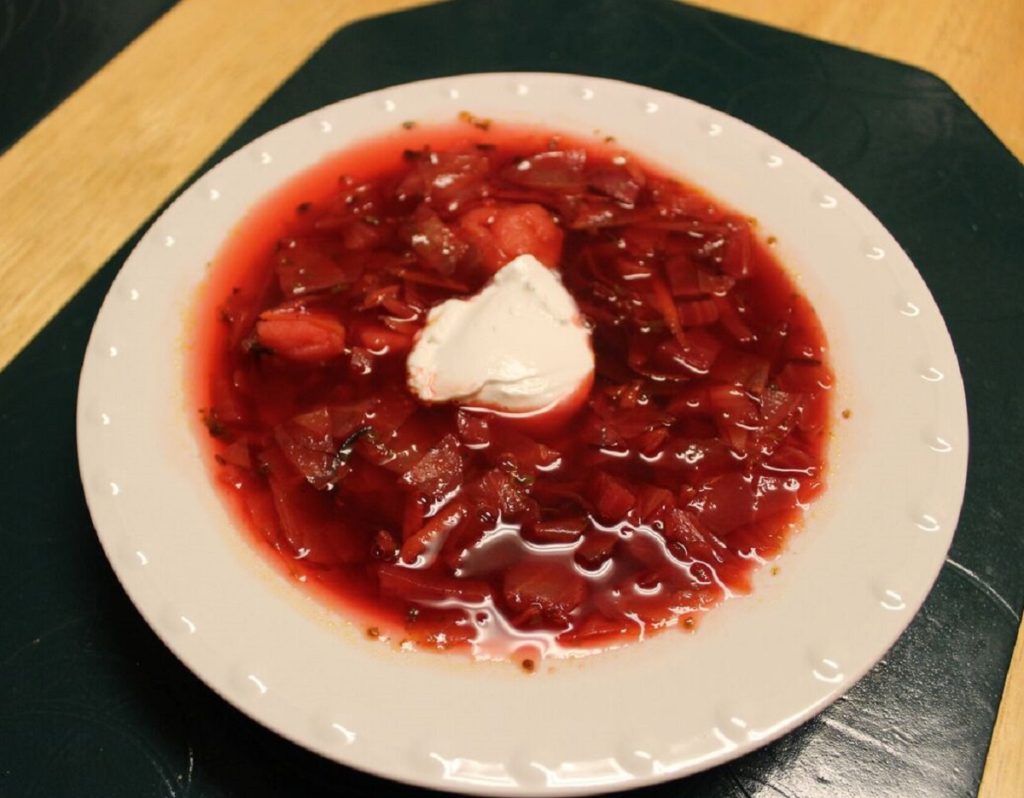 Borscht
Yields about 2 servings.
Ingredients
3 small beets or 2 medium beets
1-2 carrots
½ medium green cabbage
5-6 medium potatoes
10 cups of water
3 cubes of vegetable bouillon
1-2 tablespoons of oil
1 teaspoon of curry powder
1 teaspoon of ground cumin
2-3 bay leaves
1 cup of tomato juice or 1 tablespoon of tomato paste dissolved in 1 cup of water
Juice of half a lemon
1-2 tablespoons Italian seasoning (or any herbs you like)
1 teaspoon of sugar (optional)
2 cans of kidney beans (not drained)
1 teaspoon of salt (to taste)
Directions
Cut the beets in small cubes, grate the carrots, cut the cabbage in medium pieces, and cut the potatoes into 3-4 pieces each.
Combine the water with bouillon cubes and potatoes. Bring to a boil.
In a separate pan, combine curry, cumin, and bay leaves in the oil and fry for 2 minutes. Add beets and carrots, tomato juice or paste, and lemon juice. Add Italian seasoning or any other herbs you like. Add sugar (optional).
Stew the beets and carrots while the potatoes are boiling (around 20-25 minutes). Stir occasionally.
When all the veggies are ready, add them to the potatoes. Add cabbage and beans, then boil for 5-7 minutes. Add salt to taste.
Let stand for 20-30 minutes before eating. The flavor gets better the longer it sits. After a day or two in your refrigerator you'll notice an even greater enhancement of flavor.
Recipe Tips/Variations
Garnish with a tiny scoop of vegan sour cream for each serving!