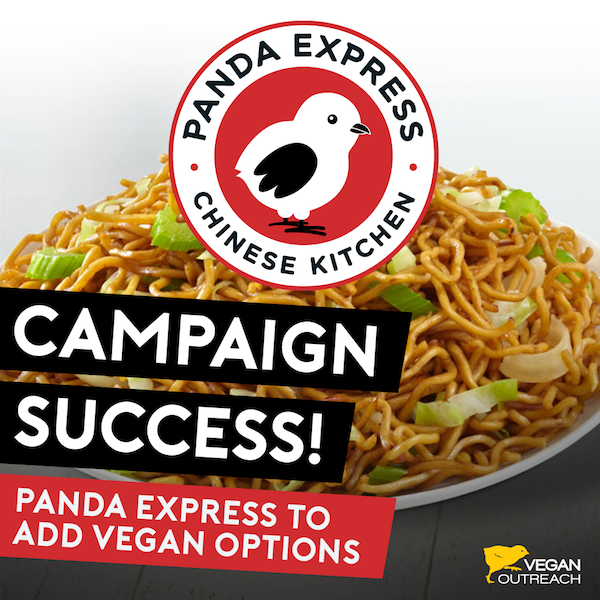 Panda Express, the country's largest fast casual Chinese food restaurant chain, will be removing the chicken broth and animal-based seasonings from its Eggplant Tofu and Chow Mein dishes. This change follows our national campaign which spurred nearly 5,000 petition signatures and hundreds of requests via social media for vegan menu items. 
By adding plant-based dishes, Panda Express joins a long list of companies catering to the growing demand for vegetarian and vegan food. In The Economist article "The year of the vegan," correspondent John Parker writes that, "Sales of vegan foods in America in the year to June 2018 rose ten times faster than food sales as a whole." Carl's Jr., Taco Bell, TGI Fridays, and A&W are among the companies that have added vegan food to their restaurant menus.
While seemingly small, this change by Panda Express will make a big impact. Not only will the chain contribute less to animal suffering by using more plant-based ingredients, but it will send a powerful message to other chains—this is financially beneficial and if we can do it, so can you. Both menu items will be vegan by the end of February, but we recommend checking with your local store before you order them.