By Alex Bury, VO Organizational Development Consultant
VO's Paige and David Carter were recently asked to speak at Rebekah Children's Services (RCS) in Gilroy, CA. RCS has been helping kids find homes, get treatment, and overcome obstacles for over 115 years.
Paige and David gave two presentations: first to the kids, and then a longer one for staff and guests. David talked about eating healthy, helping animals, his favorite vegan foods, and being vegan in the NFL and how he made the change.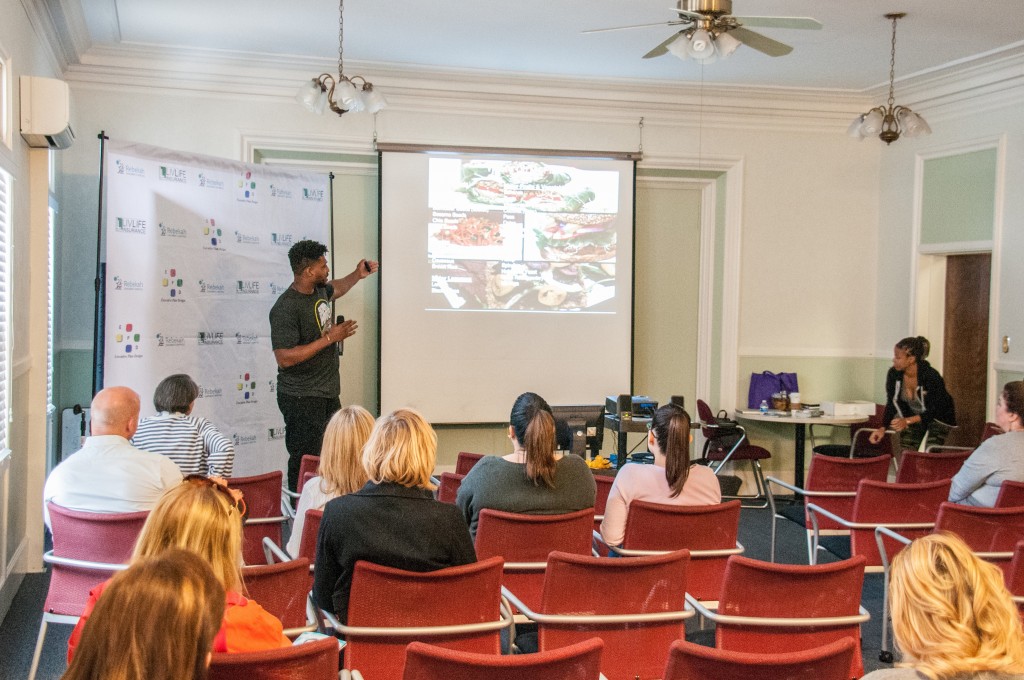 It was really inspiring for the kids to meet not only a healthy role model, but also an actual NFL player! The kids, staff, and guests all had a lot of great questions, and they all left with signed copies of VO's Compassionate Athlete booklet, with David's picture on the cover.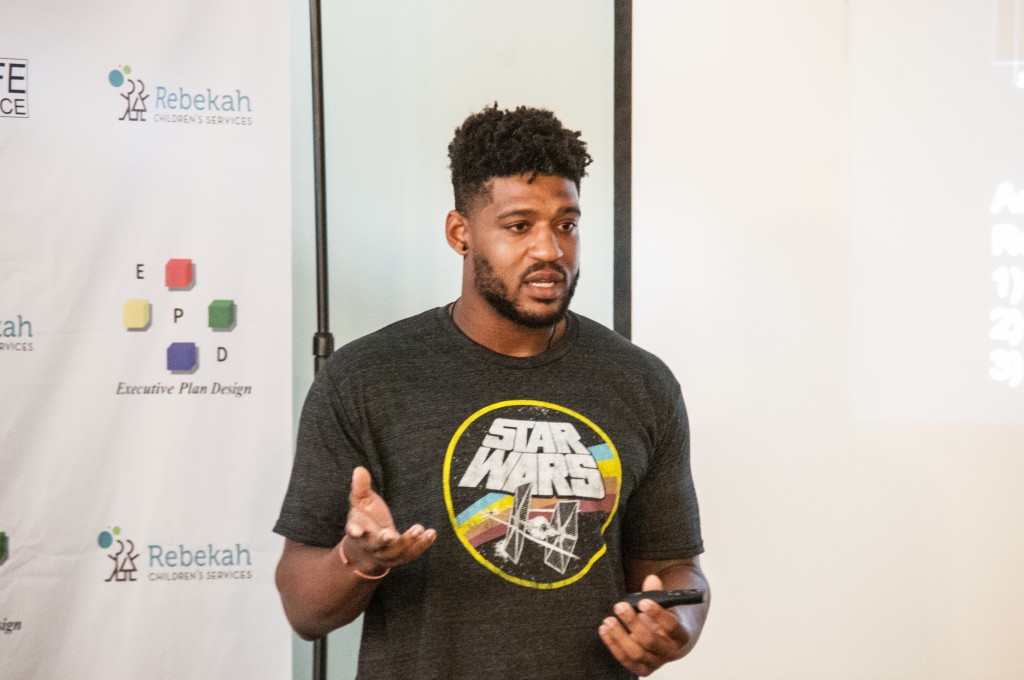 Paige said that the positive response from the kids was more than enough to make the day great, but then it got even better! RCS made a vegan spaghetti lunch and everyone ate vegan that day. They even made vegan lemon-orange scones for dessert—they were delicious!
Special thanks to VO's dear friend Kristie Middleton who made this all happen. And a very big thank you to the staff of Rebekah Children's Services. You're all doing amazing work and it was truly an honor to visit!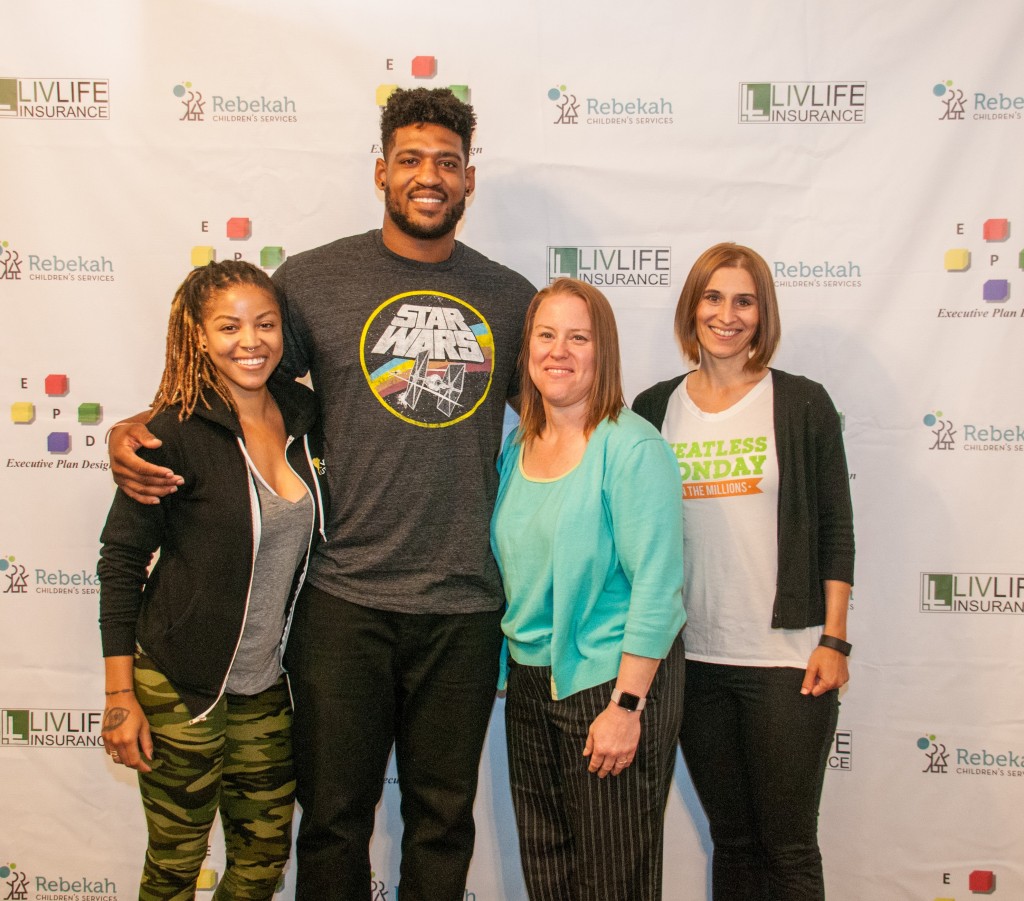 Photo note: RCS takes privacy very seriously, so we didn't photograph the kids. However we do love these shots of David during his presentations!