Cat Liguori is one of this semester's most prolific Adopt a College leafleters. She's been to 10 different schools this semester, directly handing Vegan Outreach booklets to more than 5,000 students!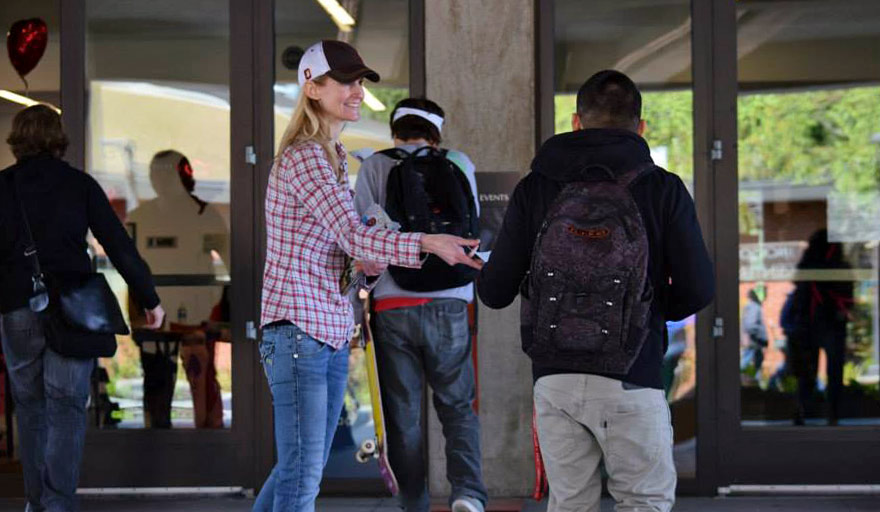 Cat is shown above leafleting Everett Community College and below with Simone Fortune at Edmonds Community College, where they teamed with Katelyn Overland and Heather Bolint on 10/22/14. Cat notes, "It was Simone's first time leafleting and she did amazing." And Heather reports, "Despite the cold, windy day and pouring rain, we managed to break a new record for this school!"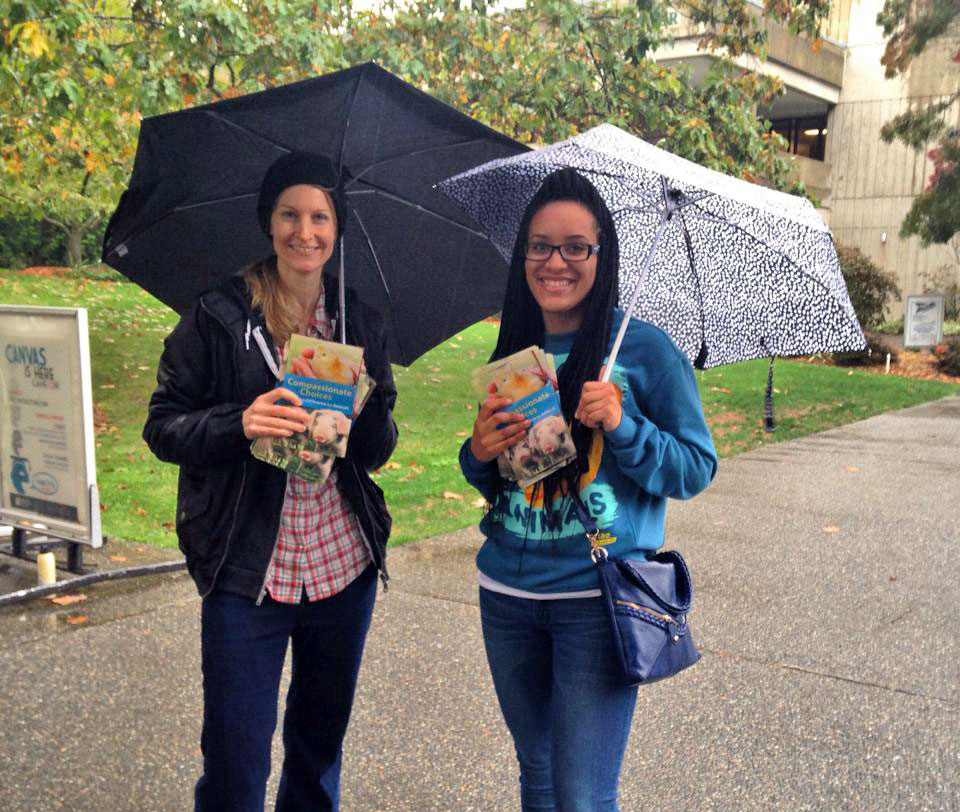 Below are Kate St. John, Cat Liguori, Heather Bolint, and Aaron Ross at Western Washington University on 10/6/14, after getting VO booklets into the hands of 3,150 students – another new campus record!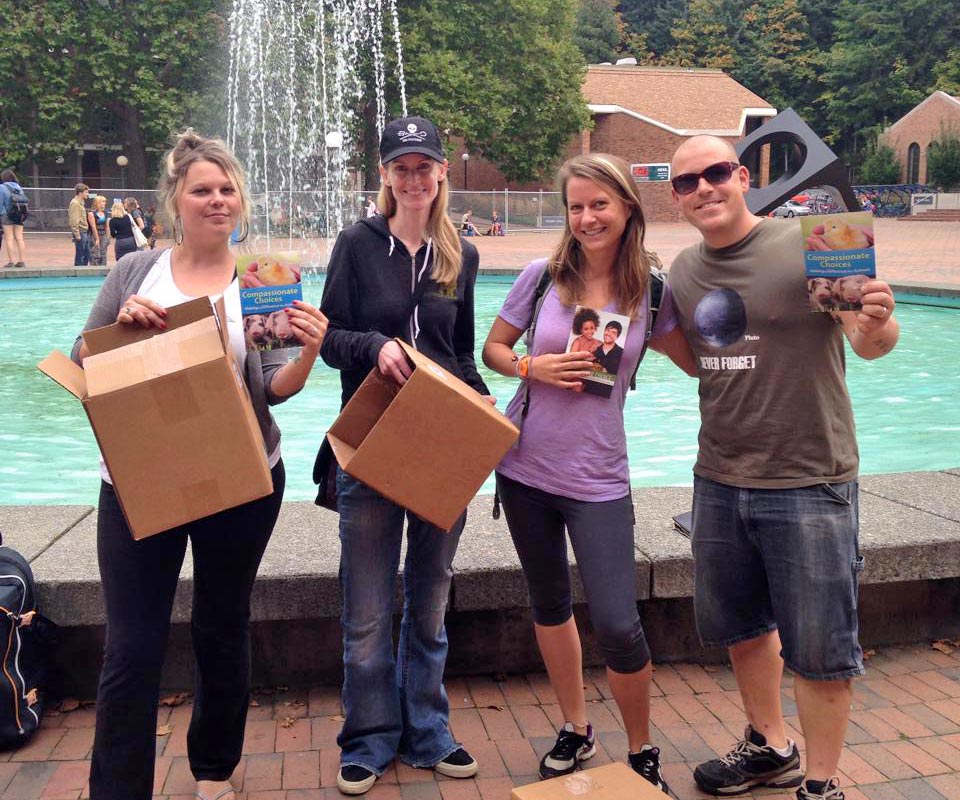 Great day leafleting South Seattle Community College. One woman took a leaflet and brought it back a couple minutes later and said, "Seeing those pictures is enough, I'm a vegetarian now."

—Cat Liguori, 10/2/14
Thanks to everyone who donates to Vegan Outreach, AAC activists were able to reach an all-time record 1,000,000+ students this semester. Together we're changing so many lives – and with your special year-end donation today, we can expand this much-needed and powerful work even further!