Leslie Patterson is one of the Adopt a College program's most dedicated activists. She's leafleted 8 different campuses this semester, directly handing Vegan Outreach booklets to more than 4,500 students!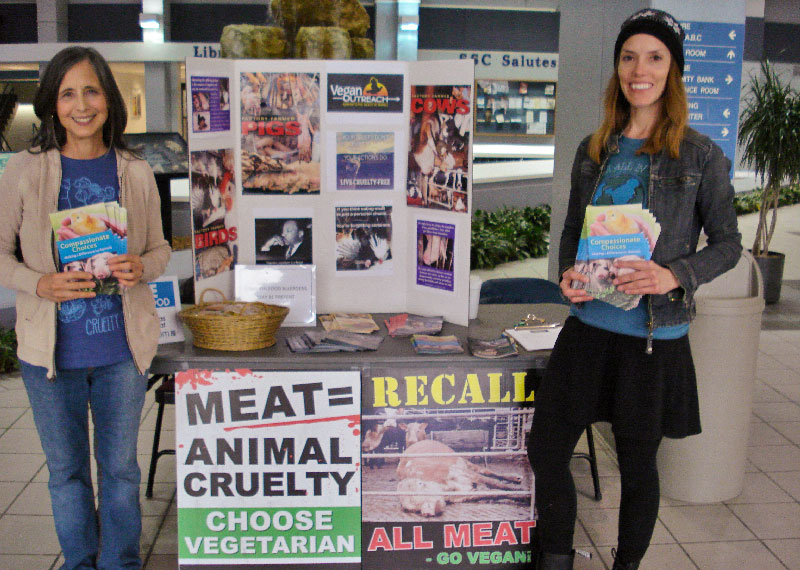 Above is Leslie (right) with Tina Czerwinski at South Suburban College last spring. This semester, they leafleted Moraine Valley Community College together for six hours straight and reached 1,040 students:
Very receptive students at this suburban community college. Several students stopped with questions. One student told us he is going vegan and wants to do something to help the animals. He expressed how shocked he was to realize how animals are treated, saying, "It's like slavery, or the Holocaust!"

—Leslie Patterson, 10/1/14
Only three days left to double your impact for farmed animals: Please Donate Now!