By Jamila Alfred, VO Maryland/DC Events and Outreach Coordinator
For those with a sweet tooth, we've got a treat for you today!
The face behind the California-based dessert business Charlie's Brownies gave us the scoop on his successes and challenges as a young, vegan entrepreneur of color.
Charlie Fyffe, the company's founder and CEO, had been making baked goods for quite some time before he started selling them. The many technicalities and obstacles were no match for a mid-20s Charlie when he finally built his brand and shared it with the world.
And although he didn't start out as a vegan, the savvy businessman recently veganized his company and has been a hit in the Los Angeles vegan scene ever since!
In addition to running a business, Charlie recently volunteered with VO's Community Engagement Initiative (CEI). He donated brownies at an informational session—organized by VO's CEI Manager, Roxanne Hill—and he answered questions that attendees had about animal product substitutes in baking. He also allowed VO to purchase his brownies at a discounted rate for an information session the following week.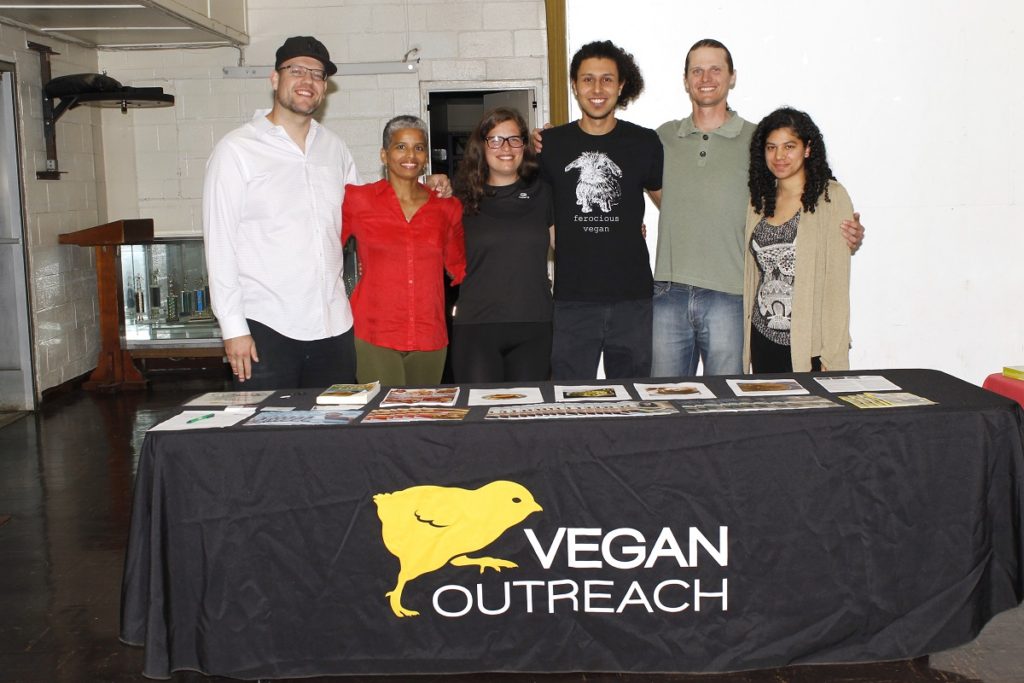 Want to learn more about the Brownie Man? Well, keep reading on!
Jamila Alfred: What brought about your entrepreneurial spirit?
Charlie Fyffe: My entrepreneurial spirit came from needing to pay for basic necessities while I was in high school—food, clothes, and gas for my car. I had to find creative ways to make money, so I started out selling candy and Gatorade, giving people rides home after school, providing weekly iPod music uploads, and later selling baked goods like brownies.
Jamila: What inspired you to sell brownies?
Charlie: In my senior year of high school, as a family bonding activity, my mother and I made brownies from a box mix to bring to my varsity basketball potluck. After packaging up the brownies nicely and seeing my teammates devour an entire box in minutes, the light bulb within me sparked. I decided to bring brownies to sell at school the next week. And sure enough, they were a top seller almost instantaneously.
In college, I continued to sell brownies to make side money. When a customer recognized the brownies I was selling as box mix brownies I decided to make my own recipe.
I joined the baking club, refined my recipe, and eventually got a contract with my college to sell my brownies in the coffee shop on campus.
Jamila: Why did you decide to veganize your business after selling non-vegan desserts?
Charlie: I veganized my business for the same reasons I went vegan personally. Supporting the dairy industry is an atrocity to this planet. Also, I personally believe that you cannot make "the best brownie" if a quarter of the world can't eat it due to allergies or intolerances. Making the product dairy-free made it safer and more accessible while tasting even more delicious than the original non-vegan recipe.
Jamila: How did you begin your involvement with VO?
Charlie: My friend, Roxanne—VO's CEI Manager—reached out to me to see if I'd like to help out. I'd heard about VO before, but never really looked into it. After conversing with Roxanne, I found that my deep-seated mission is not too far from that of VO's, so naturally it's a good fit for me.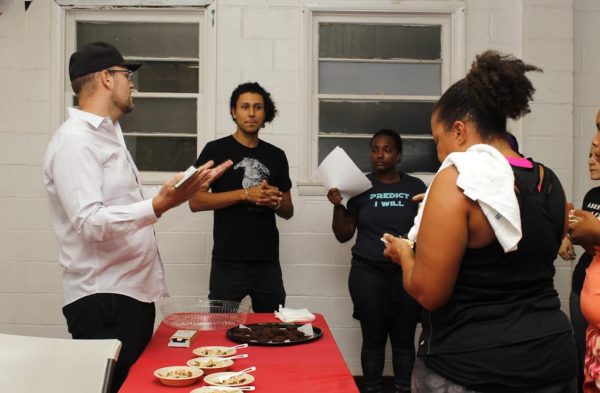 Jamila: What are your challenges as a businessman of color?
Charlie: Luckily, I haven't had any doors closed on me strictly because of my race, but the main challenge has been access to capital and resources to grow my business.
Starting a business means spending money and taking some losses in the beginning. I've watched some of my white and Jewish friends raise $150,000 easily in what they call a "friends and family round." In many other cultures, it's a tradition to support the growth of new ventures. The community provides investment, support, and a customer base that's loyal. When money is spent, it circulates and everyone wins. I don't have that same foundation and backing within the black community, although they have greatly supported me in my journey as customers.
Jamila: What's your advice for young people of color who are up-and-coming entrepreneurs?
Charlie: My advice is to work harder than everyone around you, only take advice from people that are in the position you want to be in, and let failure only be defined as a lesson rather than a reason to slow down or quit.
Jamila: Thank you, Charlie, for getting involved with VO and providing vegans with their brownie fix!
For the sugar fiends out there, Charlie will be re-opening his company's web store for online orders in 2017 and he'll be placing packaged goods in stores in Los Angeles this March. In the meantime, follow him on Instagram @charliesbrownies and on Facebook to stay updated.