By Wendy Gabbe Day, Guest Contributor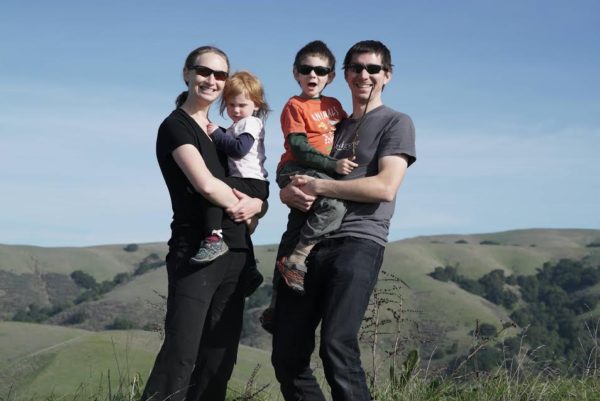 Wendy Gabbe Day is a proud mama of two vegan kids, the author of Scatter Vegan Sweets, a vegan cooking instructor, food blogger at Lively Days, co-producer of Vegan: Everyday Stories, and former coordinator of Portland, OR's annual VegFest. Wendy has been vegetarian since birth and a vegan since the age of five. She played Division 1 college basketball at the University of California, Irvine and loves to be outdoors and active with her family in Northern California.
Raising Vegan Kids — Sneaking in Extra Beans!
I love sneaking extra beans into my kids' meals and snacks when they least expect them. Did you know that beans are nutritional powerhouses? They're packed with protein, fiber, B vitamins, iron, magnesium, potassium, and much more!
I often blend navy beans into pasta sauce and serve it over noodles and veggies. If you enjoy baking, the addition of garbanzo bean flour creates a nice texture—here's my go-to banana bread. And I've even mashed navy beans into my kids' oatmeal. Shhh, don't tell!
My kids love it when I whip up a batch of this protein-rich, date-sweetened pudding for dessert—or breakfast! We dip apple slices into it or eat it by the spoonful. It's an easy way to incorporate more beans into everyone's diet! Thank you to Chocolate Covered Katie for inspiring this creation.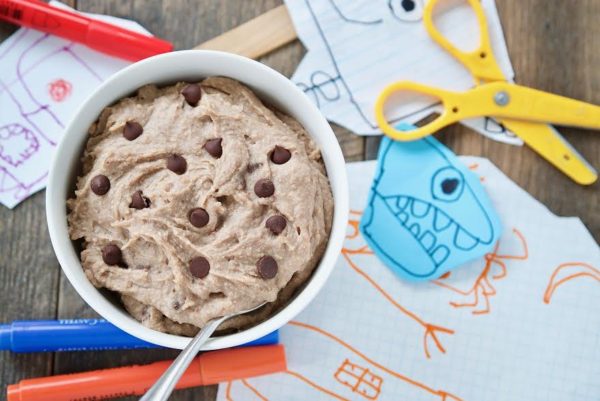 Chocolate Chip Cookie Dough Pudding
Yields about 3 cups.
Ingredients
2 cups cooked navy beans (or other white beans)
⅔ cup dates (pitted)
½ cup water
⅓ cup peanut butter, or other nut butter (also see Recipe Tips/Variations below)
2 teaspoons vanilla
Dash of salt
¼ cup chocolate chips (or raisins)
Directions
Place all the ingredients except chocolate chips (or raisins) in a food processor and process until smooth and creamy—scraping down the sides as needed. Add more water if needed for a smoother texture.
Spoon the pudding into a bowl and stir in chocolate chips (or raisins).
Pudding will firm up in the refrigerator.
Recipe Tips/Variations
For a nut-free version, coconut butter works nicely.