By Alex Bury, Organizational Development Consultant
The internet was not fully recognized as a real thing until the release of the video "Shoes," by Liam Kyle Sullivan, in 2006. 60 million views later and here we are wondering just how much the internet influenced the last election.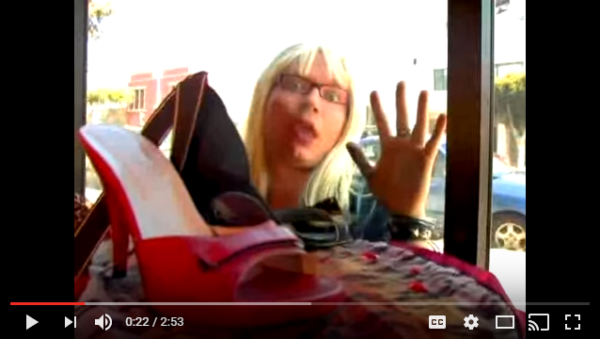 We count on the internet to spread the word about animal suffering so more people will consider going veg. We hate the internet when it invades our privacy, or gives power to hate groups. We love it for our social justice activism, shopping, and personal connections.
Meanwhile, I still can't have a discussion about footwear without humming that song.
Gerardo Tristan is the Director and founder of FaunAcción. We met him in person at the Whidbey Island Intersectional Justice Conference last spring—he was one of the activists Vegan Outreach was thrilled to support with a no-strings-attached grant.
FaunAcción recently hosted their second anti-speciesist forum. They met with the Mexican Congress after spending a full day in Mexico City inspiring and training animal activists. You can read more about FaunAcción below in the article by Lizbeth Muñoz López.
Gerardo contacted me not too long ago and told me about an easy way to support FaunAcción's work. You can probably imagine how excited I got when he told me that I could support the organization by shopping for shoes. Yes, shoes.
Cue the music.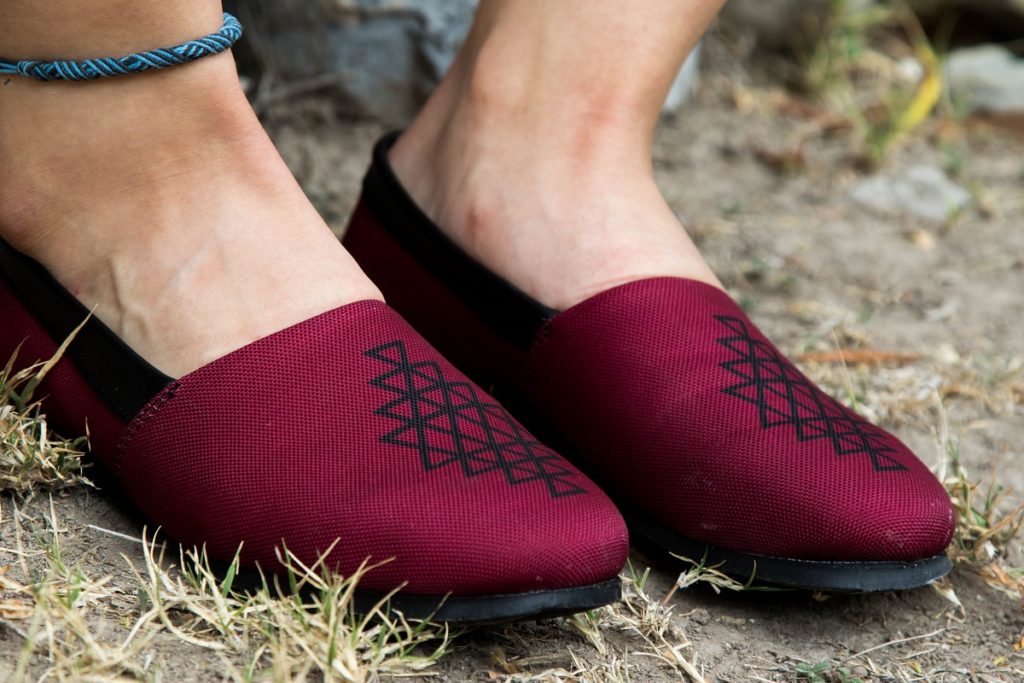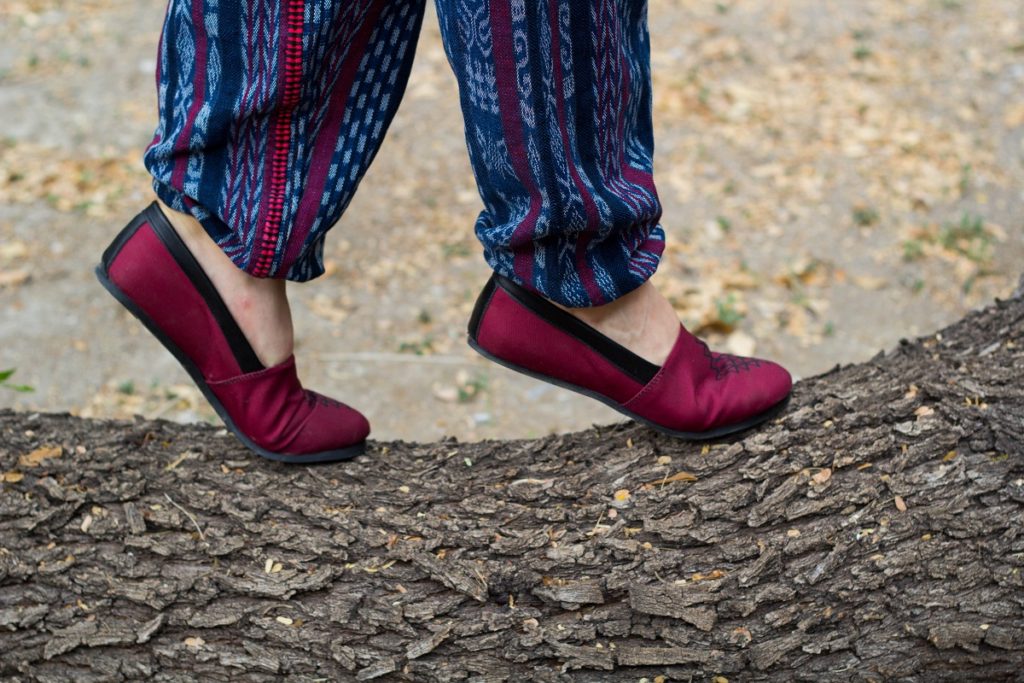 Ecü is a new shoe company based in Mexico. Their shoes are vegan, sustainable, ethically made—read Lizbeth's article below for details on that—and 20% of their sales are being donated to FaunAcción!
I ordered myself a pair right after Gerardo filled me in—while humming the Shoes song—and they arrived from Mexico to northern California in less than a week.
Full disclosure—I mostly ordered them to support a new vegan company and FaunAcción. I figured if I didn't like them I could give them to a friend.
Sorry, friends. I love them. I'm keeping them! I love the look, the way they fit, and the soft and padded soles. I wear them all the time now, and they hardly show any signs of wear and tear. I've received multiple compliments.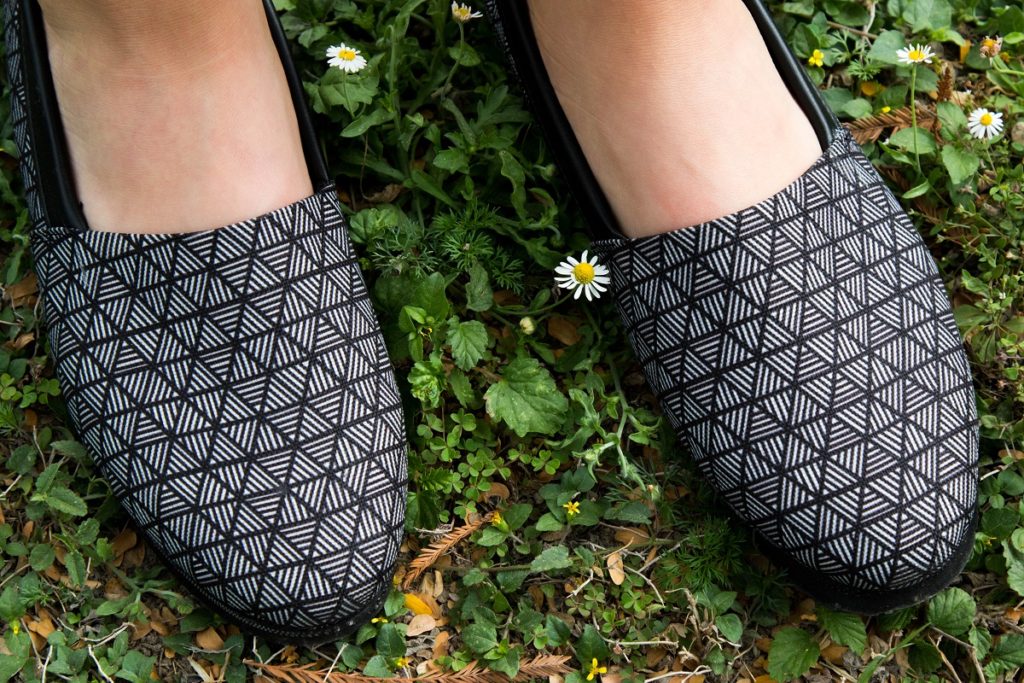 If you're in the market for new shoes, please take a minute to check out the website to see if they have something you like. You'll end up with a great pair of shoes while supporting a great nonprofit and an awesome new vegan company!
Even before doing that, I think it's important you learn more about the good people behind FaunAcción and what they're doing as an organization. Gerardo was kind enough to translate a great write up about the organization, written by FaunAcción's Projects and Campaigns Coordinator, Lizbeth Muñoz López.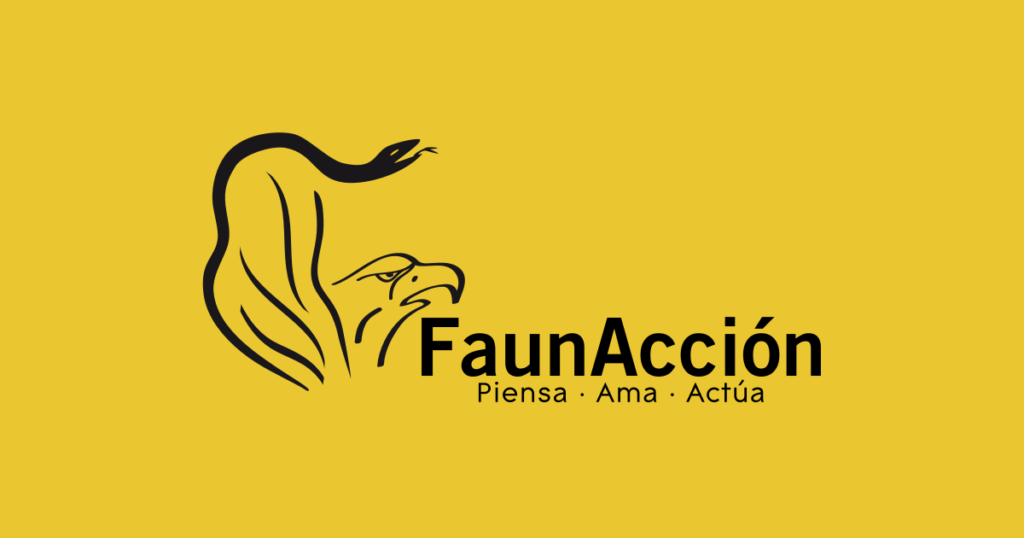 FaunAcción
By Lizbeth Muñoz López, Translated by Gerardo Tristan
Nowadays, people are becoming more conscious about the companies they're buying goods from. They're considering how their purchases are affecting others—such as the laborers—the planet, and the ecosystems. This growth is an incentive for companies to produce goods that are sustainable and to have a social mission. Mexico is no exception to this trend.
My name is Lizbeth Muñoz López, activist for the rights of non-human animals for more than 15 years. I have been vegetarian since 2002 and vegan since 2013. My anti-speciesist views and sense of justice have compelled me to support diverse struggles. Intersectionality, using an anti-speciesist and decolonial framework, has helped me a lot over the years in joining and supporting multiple social justice issues.
Currently, I'm the Projects and Campaigns Coordinator for FaunAcción, a Mexican organization dedicated to teach, train, and share useful tools with activists, especially animal right activists. We work with activists so they can feel more empowered in their struggles, be more effective in changing oppressive realities, and help non-human and human animals.
As a professional in the areas of human rights and health sciences, I share the objectives, ideals, mission, and vision of FaunAcción. I recognize the importance—of both the Mexican and international animal rights movement—to have an organization that is run by Mexicans and for Mexicans.
At FaunAcción, we are busy working on four different projects that focus on empowering activists and changing/working with national institutions. Our projects include:
An intensive workshop on political participation to prepare ourselves as activists for the 2018 Mexican federal elections.
Implementation of a pilot program using a textbook with anti-speciesist content. The textbook has been created for elementary through high school-aged students.
Designing a vegan, traditional Mexican food cookbook. The recipes will be cheap, easy to make, nutritious, and will use food staples that every Mexican family has in their home. We want this book to be available and free for all.
Organizing two high media impact debates on zoos and bullfighting so we can give momentum to the campaigns that are gearing up to eliminate both forms of animal abuse.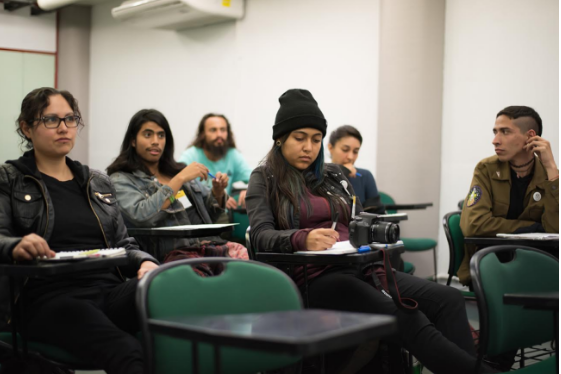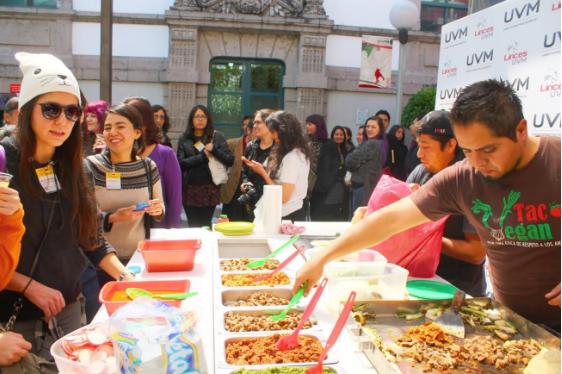 These are some of the more important projects we are working on, but we have many more projects and campaigns in the works.
Mexico is an extraordinarily rich and diverse country, but unequal and poor due to corruption and a lack of transparency from local and national governments. Despite this harsh reality, we are a country of people with a high sense of solidarity, enthusiasm, creativity, and compassion.
Ecü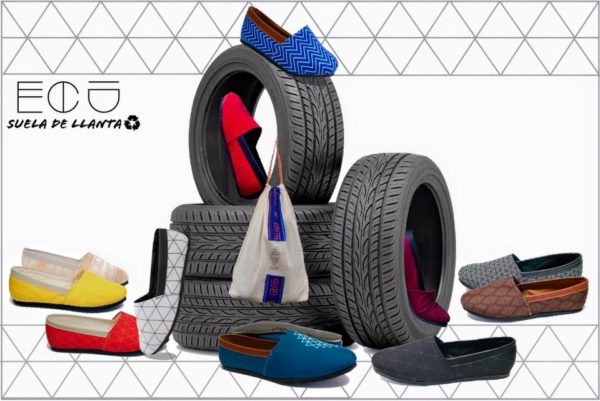 Young people are now leading Mexico and they're turning to veganism, sustainability, and civil engagement in droves. This is the case of Farid Dieck Kattas, colleague and counselor on sustainability in FaunAcción.
Farid co-founded a business that makes vegan, sustainable, and socially responsible shoes. Ecü shoes use tires that are in landfills and recycles them for the soles of the shoes. The company hires indigenous women that come to Monterrey looking for work. These women make the bags the shoes come in.
Ecü is a very young company—born in the summer of 2016. The company's objective is promoting responsible, conscious, ethical consumer goods among Mexican youth.
Farid and his business partner, Daniel Noroña, believe that change starts with individual actions that seek a common good for Mexico, non-human and human animals, and our planet. They hope to generate change with these shoes and to set a precedent for sustainable and ethical products in Mexico.
We are very happy that Ecü supports FaunAcción! With each sale in the United States, Ecü donates 20% of the proceeds to FaunAcción.
Please help support animal rights in Mexico and FaunAcción by purchasing a pair of beautiful vegan shoes and by telling your friends and family members about Ecü and FaunAcción.