By Lori Stultz, Communications Manager
What do you get when you combine your favorite childhood lunch with a weekend breakfast favorite?
Peanut Butter and Jelly Stuffed French Toast!
Get your skillets ready and be prepared for the perfect balance of sweet and savory. Thanks to Kim Sujovolsky at Brownble, you're going to have a new favorite breakfast meal!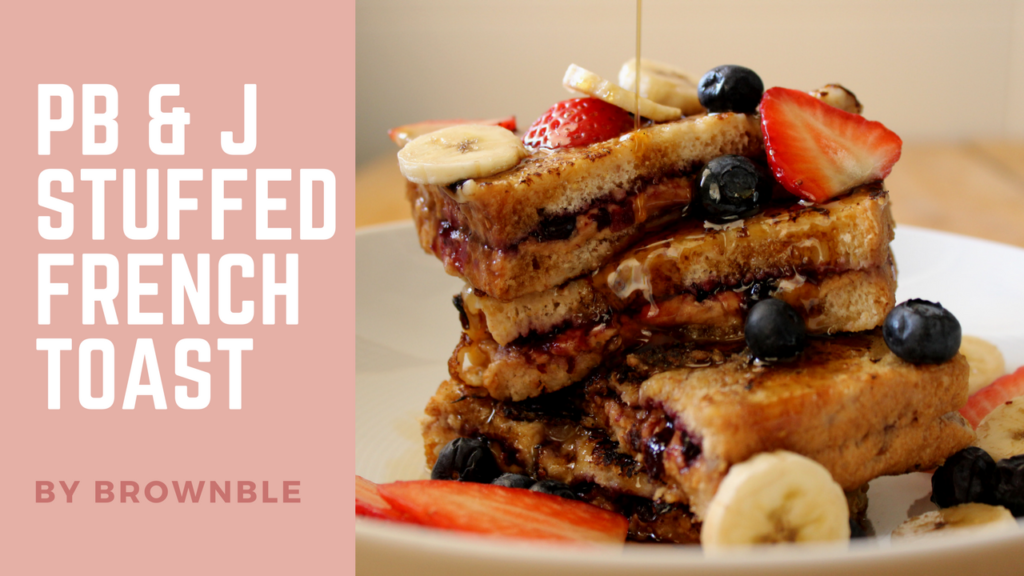 PB & J Stuffed French Toast
Yields 4 servings.
Ingredients
1 tablespoon ground flaxseeds
3 tablespoons water
1 ½ cups non-dairy milk
A pinch of salt
1/3 cup flour
1 ½ teaspoons vanilla extract
8 slices of your favorite sandwich bread
6 tablespoons peanut butter
6 tablespoons of your favorite jam or jelly
A bit of oil or non-dairy butter for the pan
For Serving
Fresh fruit (optional)
Maple syrup
Directions
Whisk together the ground flaxseeds and water in a small bowl. Set it aside and let it become thick, like a gel.
In a deep dish, whisk together the milk, salt, flour, and vanilla.
Add the flaxseed gel to the milk mixture and whisk until combined.
Make your peanut butter and jelly "sandwiches" by adding some peanut butter and jelly or jam to one piece of bread and then topping it with another piece of bread. Do it just like you were making peanut butter and jelly sandwiches. You'll have 4 sandwiches total.
Heat a very non-stick pan on medium-high heat and coat it with the oil or non-dairy butter.
Place a sandwich in the batter and let it soak in some of the liquid, turning it a couple of times. Then immediately transfer it to the hot pan.
Cook until golden and then flip. Remove from the pan when golden on both sides.
Repeat with the remaining sandwiches or do them all at once in an electric griddle or on multiple pans.
Cut them in half, arrange them on a plate, and top with fresh fruit, if desired, and some maple syrup. Enjoy!