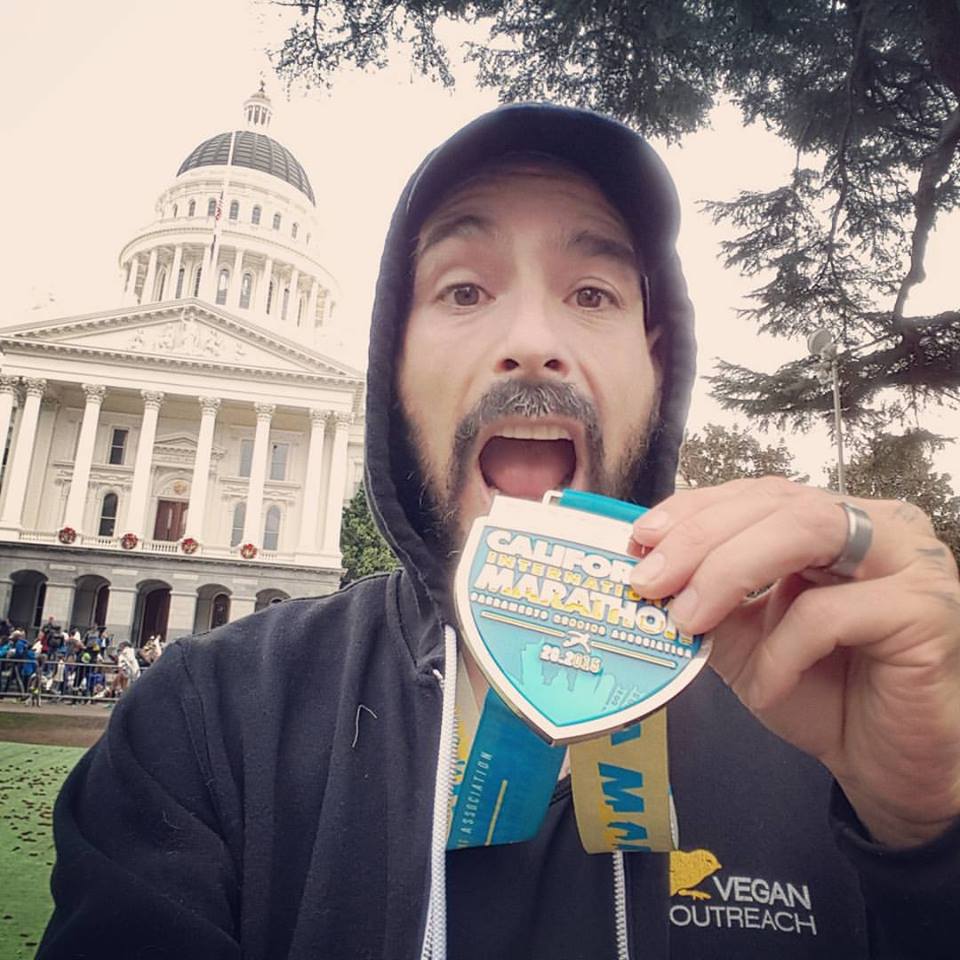 By Toni Okamoto
Remember Josh Fernandez from our series How Do You Vegan: The Brand New Vegan Edition? He was very new to veganism and was concerned that he may keel over on mile 25 of his first marathon as a vegan. He wrote:
"Another problem with veganism is that I'm a marathoner, sometimes clocking in at about 60 miles per week, and I told myself that if I only eat plant-based food I would most likely keel over on mile 25.

I haven't actually tested that theory yet, but I will find out on December 6, when I run my first marathon as a vegan. And mark my words: If that happens, on my death bed I will write another blog post for Vegan Outreach, entitled, "FOR THE LOVE OF GOD, PLEASE, BUTCHER A COW AND EAT IT IMMEDIATELY."

I'm kidding."
Well, I am happy to announce that not only did he live to show that vegans can run marathons … but he also qualified for the Boston Marathon with the time of 3 hours and 11 minutes! That's a 7 minute and 19 second pace per mile!! AANNND, best of all, after he left everyone in the dust, he walked around in his Vegan Outreach hoodie! Representin'.
Congratulations, Josh!