Sam Tucker, VO's Australia & New Zealand Outreach Coordinator, has traveled to 35 different campuses this semester, reaching 35,225 students with Vegan Outreach booklets!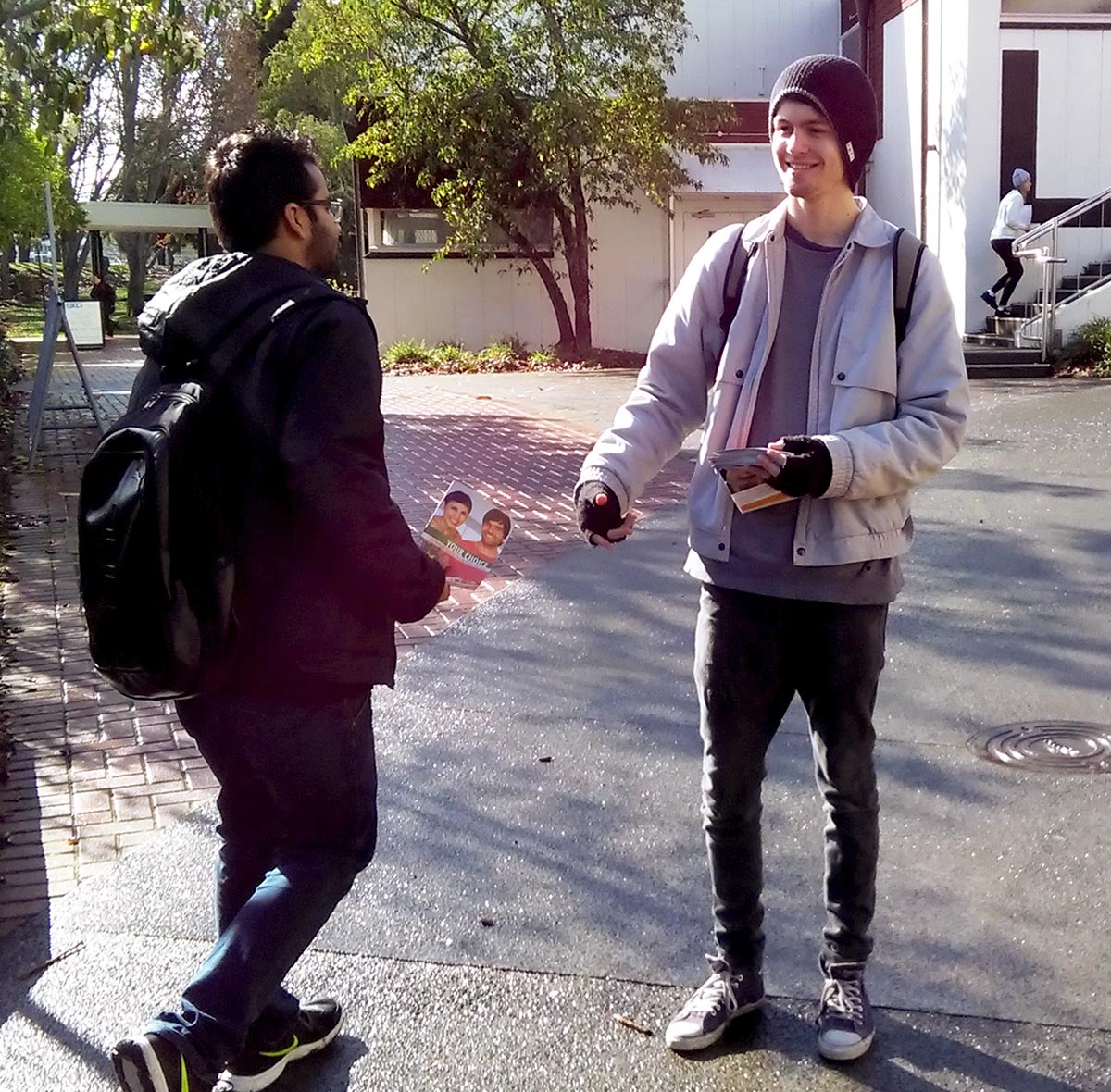 Above is Sam at the University of Waikato in Hamilton, NZ, where he handed out 1,352 Your Choice booklets this fall: "I met three vegetarians, all of whom were interested in cutting out dairy and eggs but didn't know how to approach it, so I gave them a Guide to Cruelty-Free Eating and told them to send me an email if they had any questions."
On October 22, Sam teamed with volunteers Jessica Pilla and Monnica Lee at the University of Adelaide; together they were able to get out 2,200 booklets, more than doubling the previous campus record: "Massive day of outreach – we ran into lots of vegans, vegetarians and people who read the booklet, were disgusted by what they saw and wanted Guides to take the next steps towards a cruelty-free diet. It was Monnica's first time ever leafleting but she was a natural, Jessica had helped out at Flinders University on Monday but had never leafleted before that either; they both did really, really well! Afterwards, I came home to two more email requests for Guides."
Today, your donation to Vegan Outreach will inspire twice as many new vegans: Donate now to receive dollar-for-dollar matching!