Activists Barbara Bear, Rachel Shippee, and Alex Greenwood are three of the Adopt a College program's most prolific leafleters.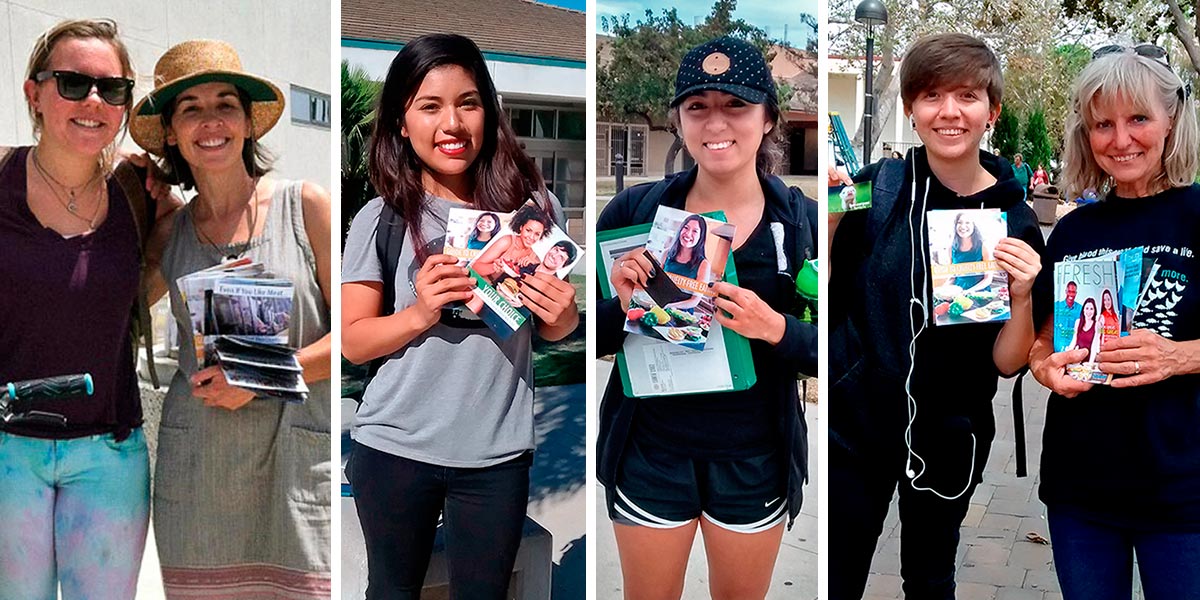 So far this semester, Barbara Bear has personally handed booklets to 8,299 students. She also recently passed 100,000 booklets handed out over the course of her leafleting career! Above (from left) are Barbara (in hat) with Hannah, a vegan student who wants to volunteer after getting an Even If You Like Meat at Ventura College; Sindy, an Oxnard College student who got a booklet at Warped Tour, then watched Earthlings online, and has been veg ever since; Miriam, another student Barbara met at Oxnard College, who found a VO booklet in class last semester and decided it was a sign that she should go veg; and activist Beate Wolfe (far right) with Spencer, a student at Santa Barbara City College who said that getting a Your Choice from Barbara and Beate prompted her to go back to being veg!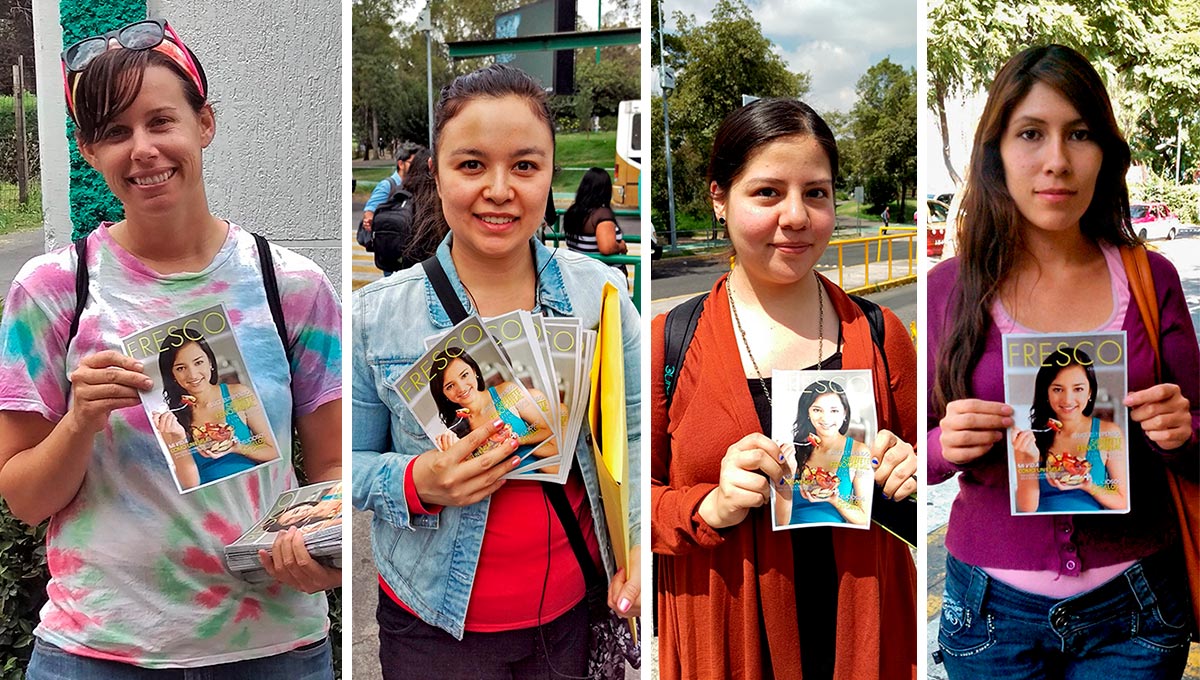 Rachel Shippee has leafleted campuses in both Illinois and Mexico City this fall, reaching 8,019 students! Above (from left) is Rachel with a few of the 13,300 students that she and fellow activists reached at the Universidad Nacional Autónoma de México on October 15: Ana is a vegetarian who took booklets to share with her family, Helena is a vegan who helped leaflet on the spot, and Roxana decided to go vegetarian after reading a booklet!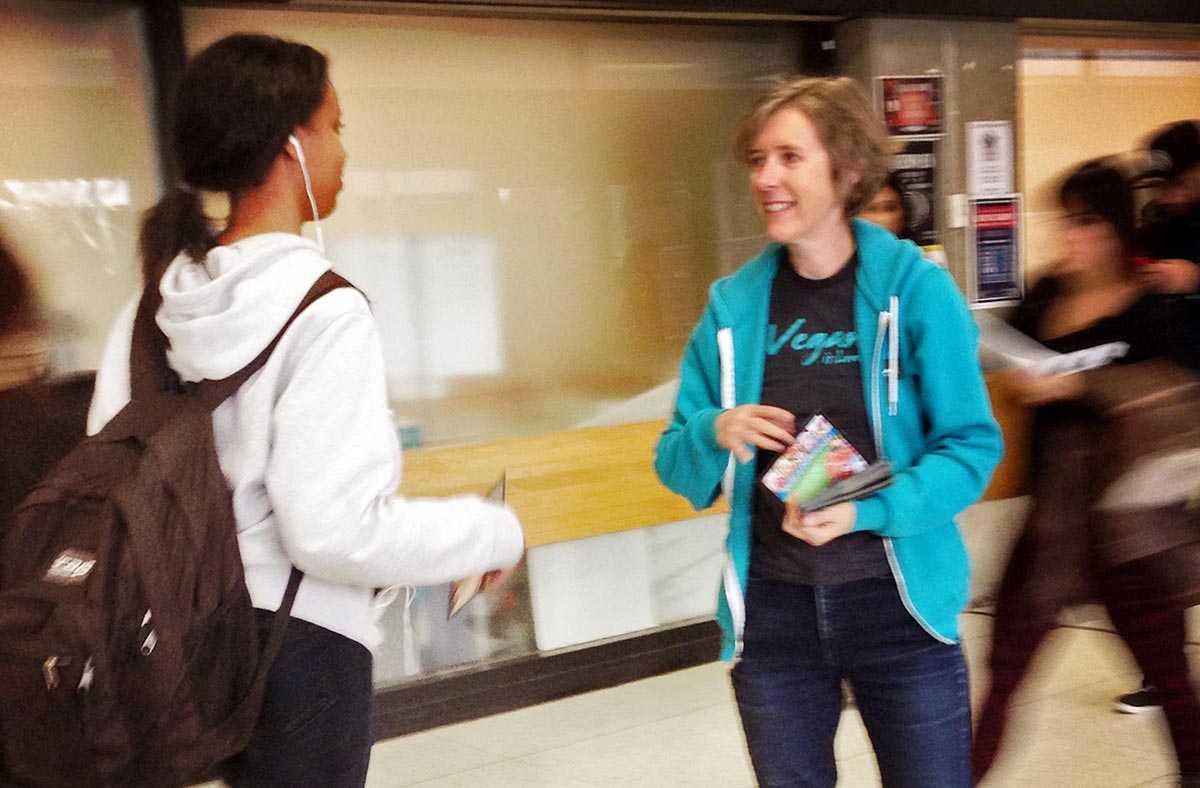 Alex Greenwood (above) has leafleted 11 different Ontario campuses this semester, placing booklets directly into the hands of 7,624 students! On October 27, Alex reached 450 people at the University of Toronto: "A student said that she got a leaflet from me yesterday, was very interested in it and was going to stop eating red meat. We talked about how there is even more suffering in chicken, and she got a Guide to Cruelty-Free Eating."
Through December, your donations to Vegan Outreach will be matched, dollar for dollar, up to $225,000: Donate now to spare twice as many animals from suffering!