On Monday, November 30th, Vegan Outreach lost a dear friend and a hero to the animals – Karen Oberg, volunteer and mother to John Oberg, VO's Director of Communications. Karen lost her long battle with cancer.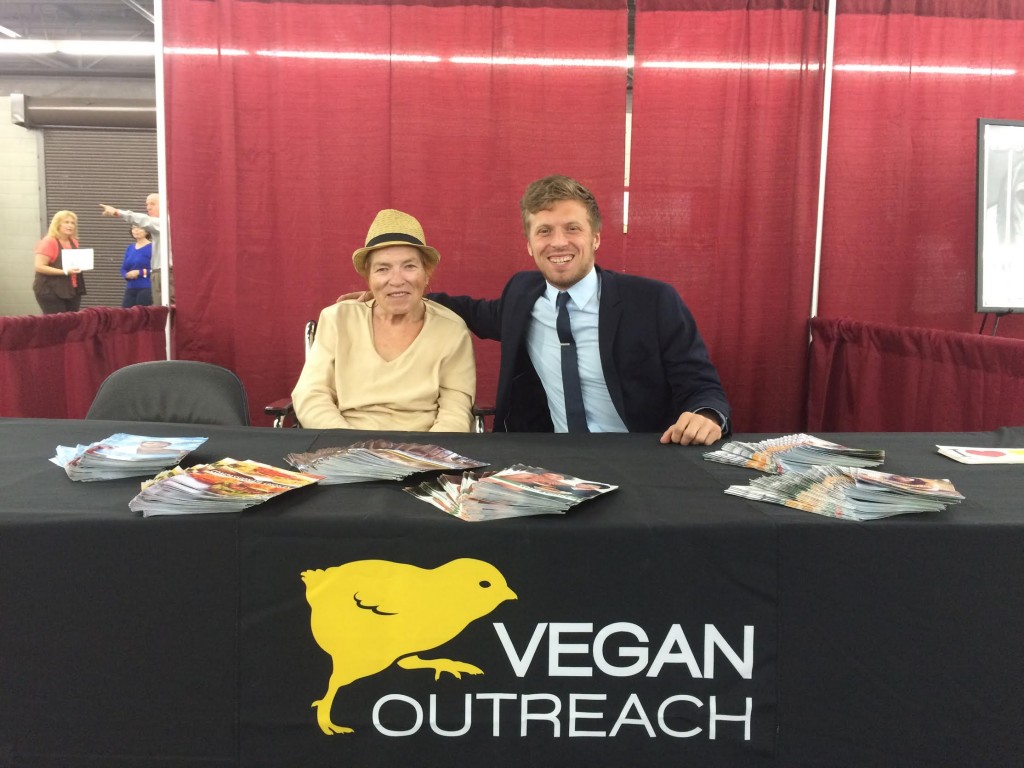 The first time I met Karen, a few of us had just finished leafleting the Warped Tour in Detroit, and we came back to sleep at her place, which was nearby. We were tired and hungry, and we arrived to a bounty of cooked veggie burgers, homemade fries, and fixin's that Karen joyously offered us, which we happily devoured. And little did we know that when we all slept in beds that night, Karen quietly went off to a room and slept on the floor. She gave us all the available beds and didn't even let us know of the sacrifice she made for us.
Karen was also a dedicated VO leafleter. Despite being diagnosed with cancer, she would still join John for leafleting, putting in some impressive days of outreach. On a leafleting outing just this past September, she personally handed out over 800 booklets — from a wheelchair!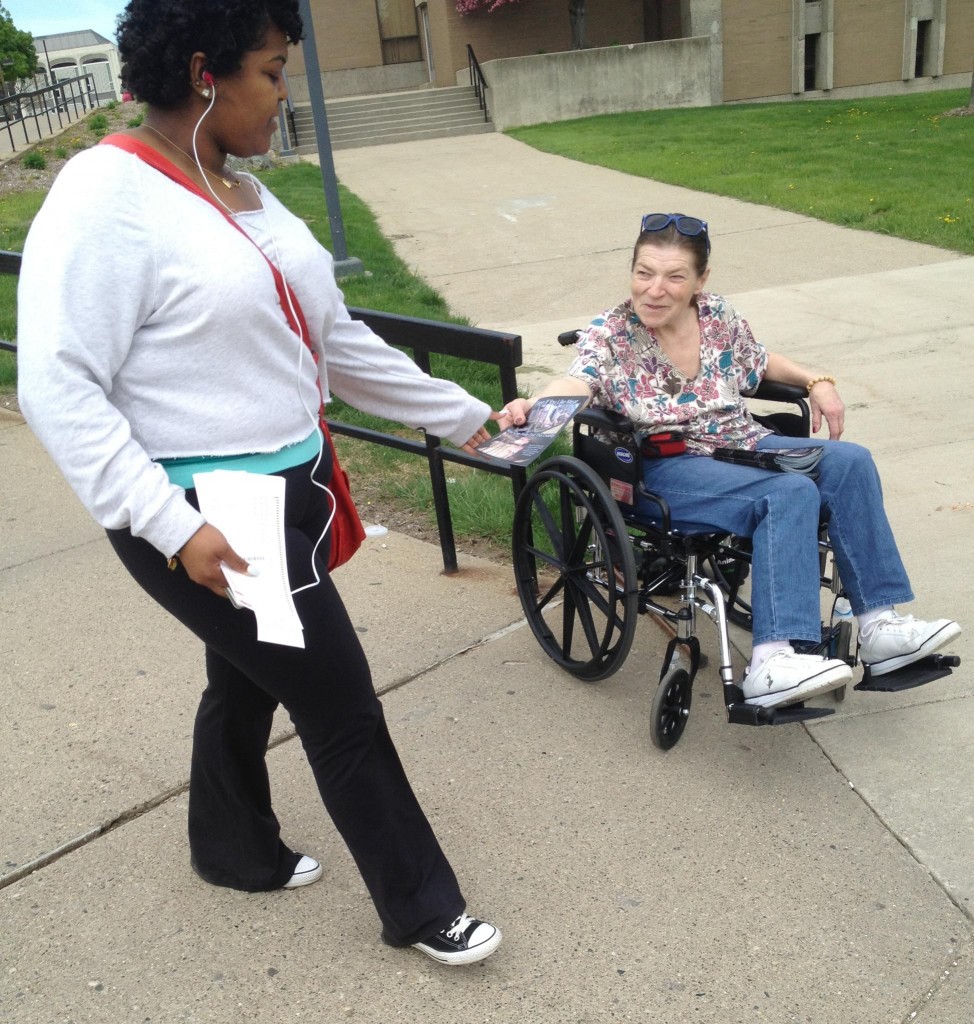 How John treated Karen during this time was the stuff of legend. John moved back to Michigan to be there for his mom and was with her at all times, taking her to appointments, to concerts, sports events, etc. Here's a heartwarming video of John catching a fly ball at a Detroit Tigers game and giving the ball to Karen. John truly set the gold standard for how we should treat our loved ones during a time of illness.
Karen will be remembered as someone who showered others with kindness, generosity, joy, and humor in the face of great adversity. Thank you for all you did to bring more compassion into this world, Karen.
We at Vegan Outreach will miss you immensely.
– Jon Camp