By Toni Okamoto
I can definitely see Robin Robertson's Cook the Pantry being one of my favorite cookbooks this year! She focuses on using staple ingredients paired with vegetables, and makes her recipes flexible for the reader to use what they have on-hand.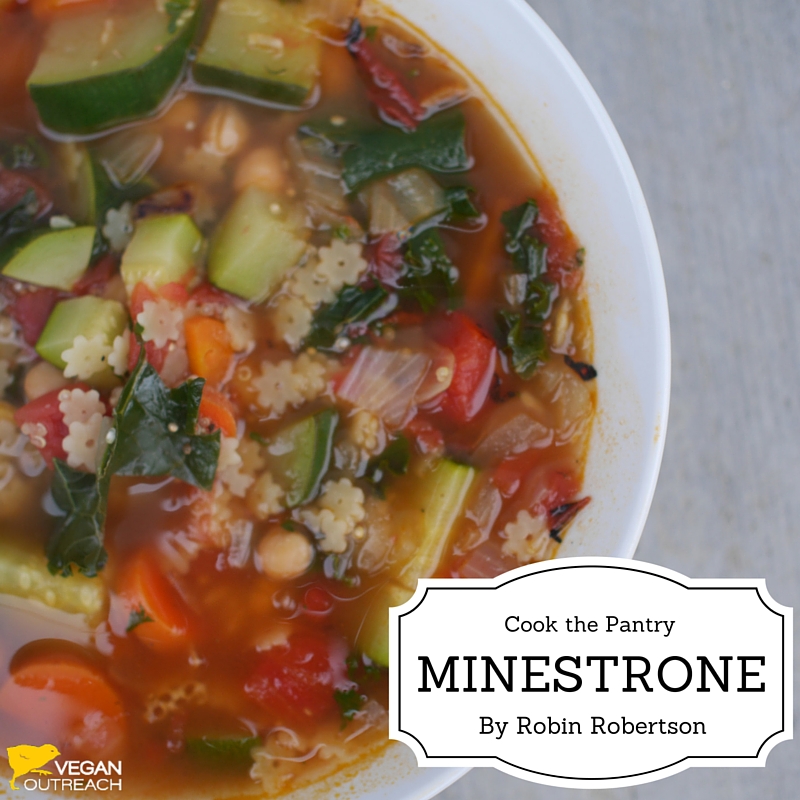 Since my favorite food is any kind of soup, I decided to try Robin's Minestrone. In my version I added carrots, zucchini, and kale, along with quinoa and pasta stars. You can buy the bags of pasta stars in most grocery stores in the hispanic foods section — they are crazy cheap! I think I bought my bag for .32 cents!
This is another great recipe to rid your refrigerator of almost expired produce! It's really flavorful, filling, and healthy!
Ingredients:
1 tablespoon olive oil
1 medium onion, finely chopped
3 garlic cloves, minced
4 cups fresh or frozen chopped vegetables (such as carrots, kale, green beans, zucchini, in any combination)
1 (15.5 oz) can chickpeas or white beans, drained
1 can diced fire-roasted tomatoes, undrained
4 cups vegetable broth
1 teaspoon dried oregano
2 tablespoons chopped fresh parsley
salt and black pepper
1 1/2 cups cooked pasta, rice, or other grain
Directions:
Heat the oil in a large saucepan over medium heat. Add the onion and cook for 5 minutes to soften. Add the garlic and cook until fragrant, 30 seconds. Stir in the vegetables, tomatoes, chickpeas, and broth. Season with basil, oregano, parsley, and salt and pepper to taste. Bring to a boil, then reduce heat to low and simmer 15 minutes or until the vegetables are tender. Stir in the pasta or grain, if using. Taste and adjust the seasonings, if needed.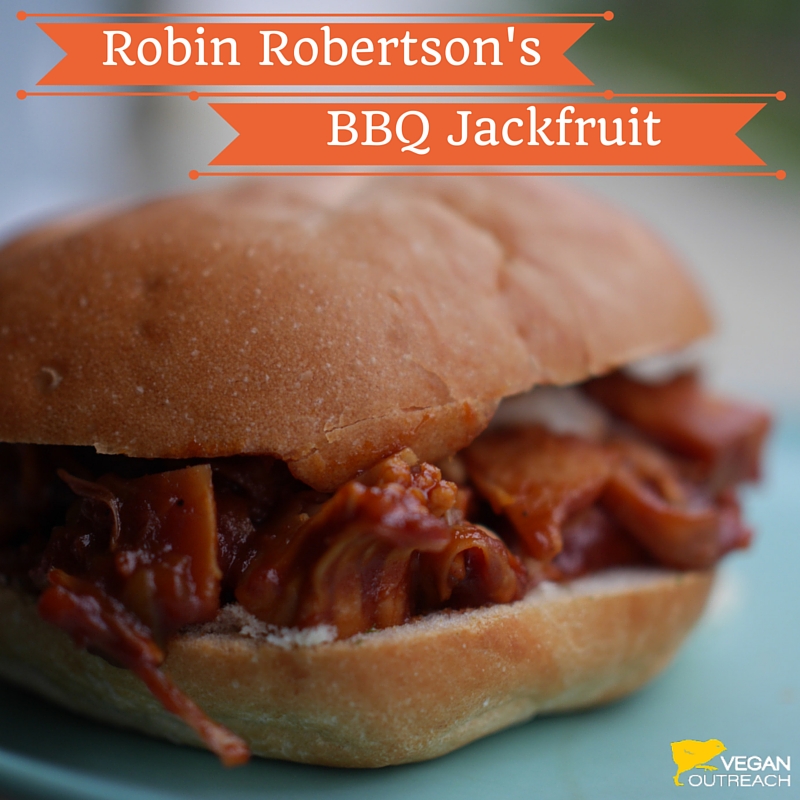 This recipe was appealing to me because I had never cooked with jackfruit. I see it trending online so I thought it'd be easy to find, but it was surprisingly difficult. I went to Sprouts, Raleys, Oto's Japanese Market, and finally found it in the "Little Saigon" area of Sacramento at a market called SF Market. When I did find it, I was happy to see that it was only $1.39 per can. That's a really great price for the meat in a sandwich.
It was easy to make and only took me 20 minutes to do all the cooking! The filling was delicious, the flavor was rich, and the leftovers kept well for a weekend lunch.
Ingredients:
1 tablespoon olive oil
1 (16 oz) can water-packed jackfruit, drained, shredded or thinly sliced
1 (4-oz) can chopped mild or hot green chiles, drained
1 cup BBQ sauce
1 tablespoon tamari
2 teaspoons prepared yellow mustard
1/2 teaspoon smoked paprika
1/2 teaspoon liquid smoke
1/2 teaspoon onion powder
salt and ground black pepper
4 sandwich rolls
Directions:
Heat the oil in a saucepan over medium heat. Add the jackfruit and chiles and cook, stirring for 3 minutes. Stir in the BBQ sauce, tamari, mustard, paprika, liquid smoke, onion powder, salt and pepper to taste. Cook, stirring occasionally, to heat through and blend the flavors, about 8 minutes. Mix well, adding a little water in the mixture if it is too dry. Taste and adjust the seasonings, if needed. When ready to serve, spoon the mixture onto the rolls and serve hot.