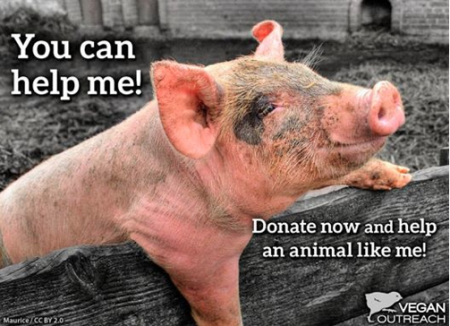 By Lisa Rimmert, VO Director of Development
Today marks the beginning of our year-end matching donation challenge, and I want to ask for your help.
While more and more people are being handed a VO booklet and making compassionate choices for animals, there are still many people we need to reach. Your donations put pro-veg booklets in the hands of more people, sparing animals, like the pig pictured above, from suffering.
And when you donate today, your impact is doubled.
Between now and December 31, your donations to Vegan Outreach will be matched dollar-for-dollar up to $225,000, by a group of generous donors!
Will you double your impact for animals with a donation today?
Thank you for spreading compassion and sparing animals from suffering.