By Jamila Alfred, VO Maryland/DC Events and Outreach Coordinator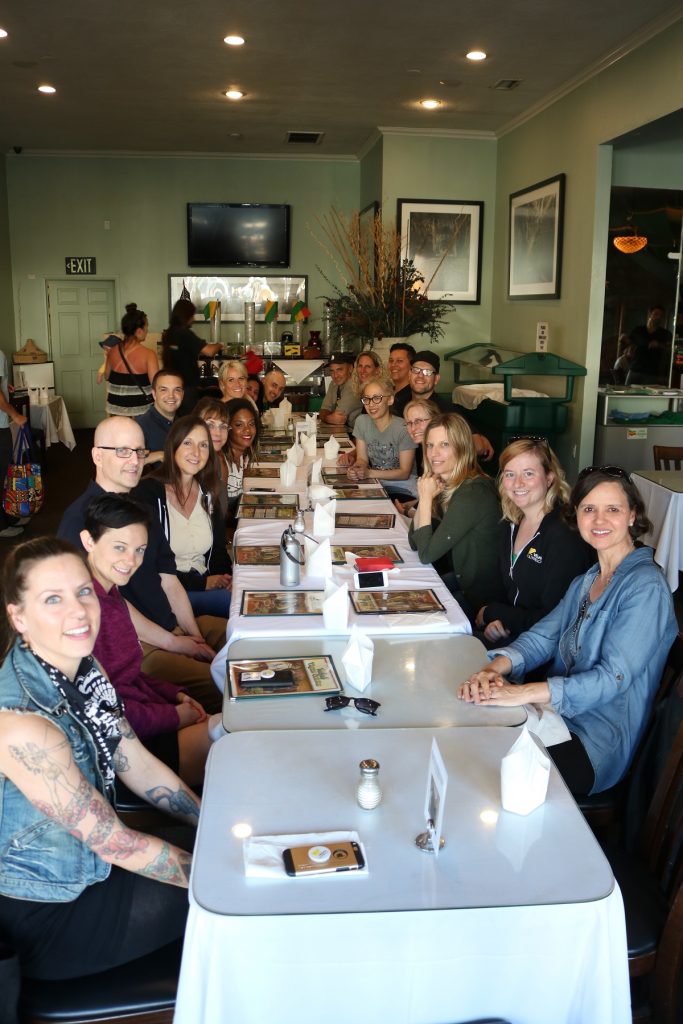 As you might have heard, the Vegan Outreach Super Team attended the 2016 Animal Rights National Conference in Los Angeles the second weekend of July, and what a culinary adventure that was!
We indulged in delicious vegan fare from a number of wonderful restaurants—mostly from ethnic restaurants with unique dishes and colorful atmospheres.
After our cozy flights and road trips from all parts of the world, we congregated at the sassy Equelecuá Cuban Cafe where we enjoyed vegan wings, garlic "shrimp," and tasty Cuban sandwiches that are a rarity to find in vegan form. Then a few of us ended the night with cupcakes and rice pudding!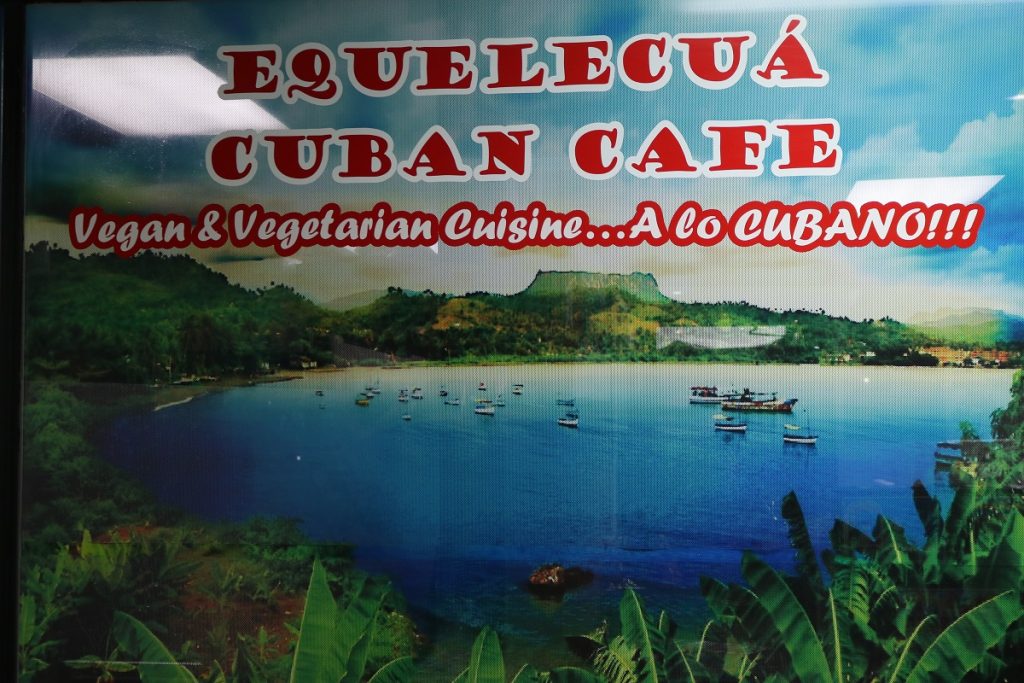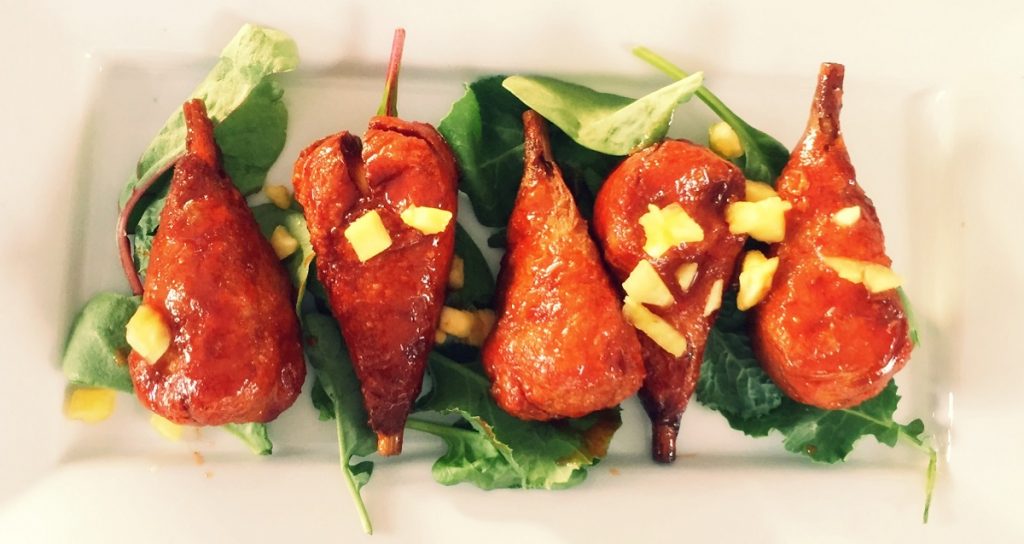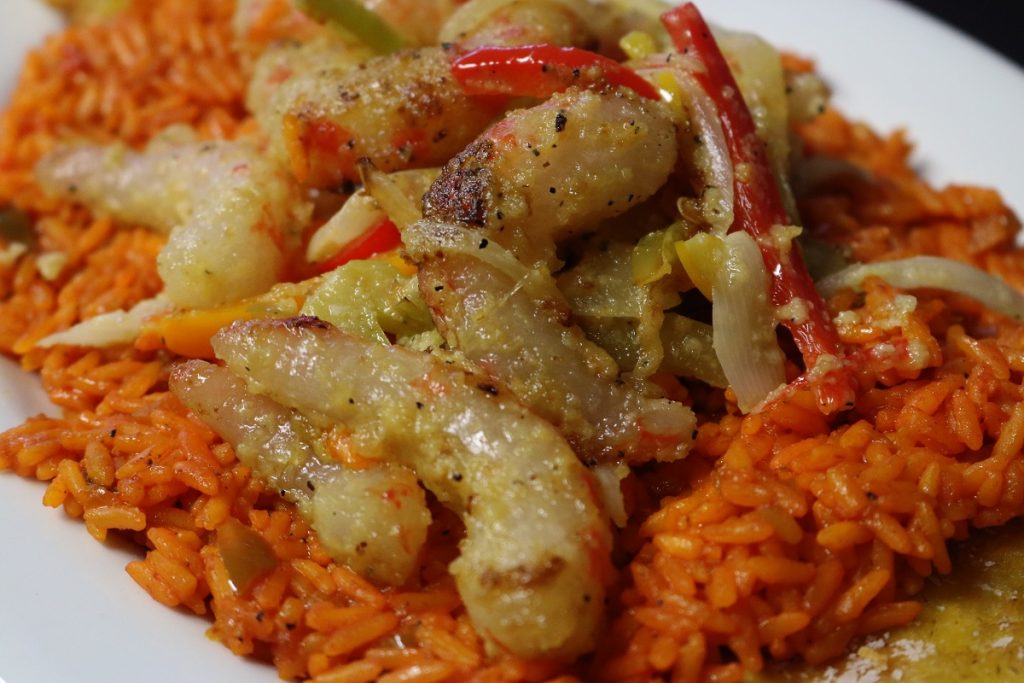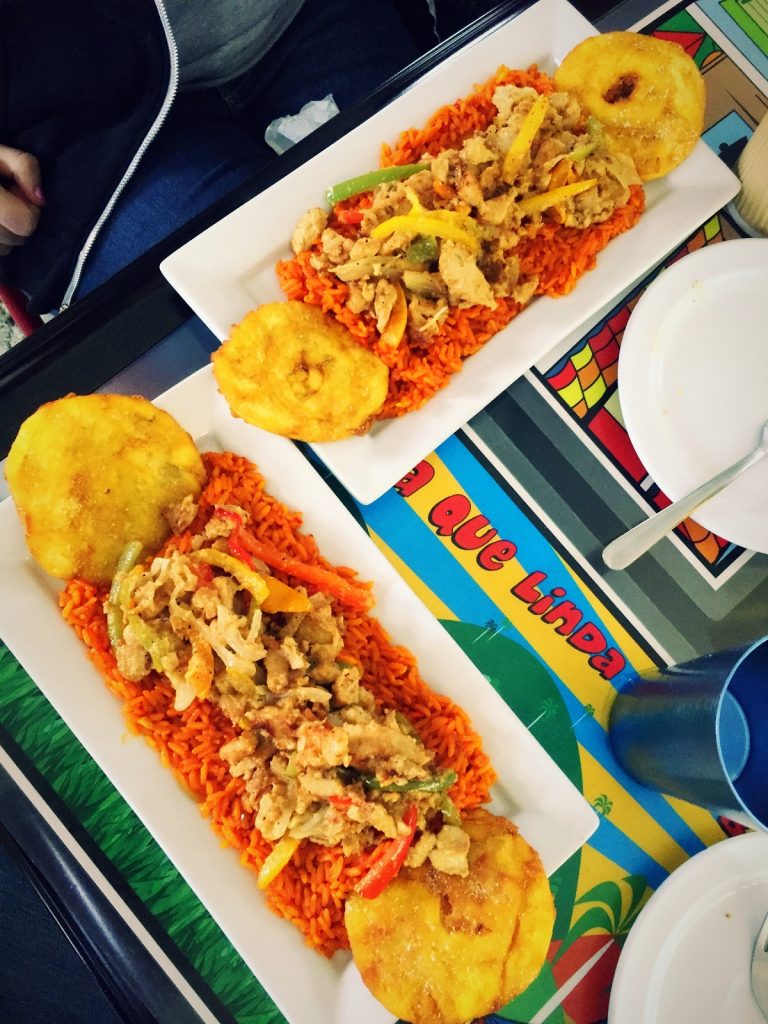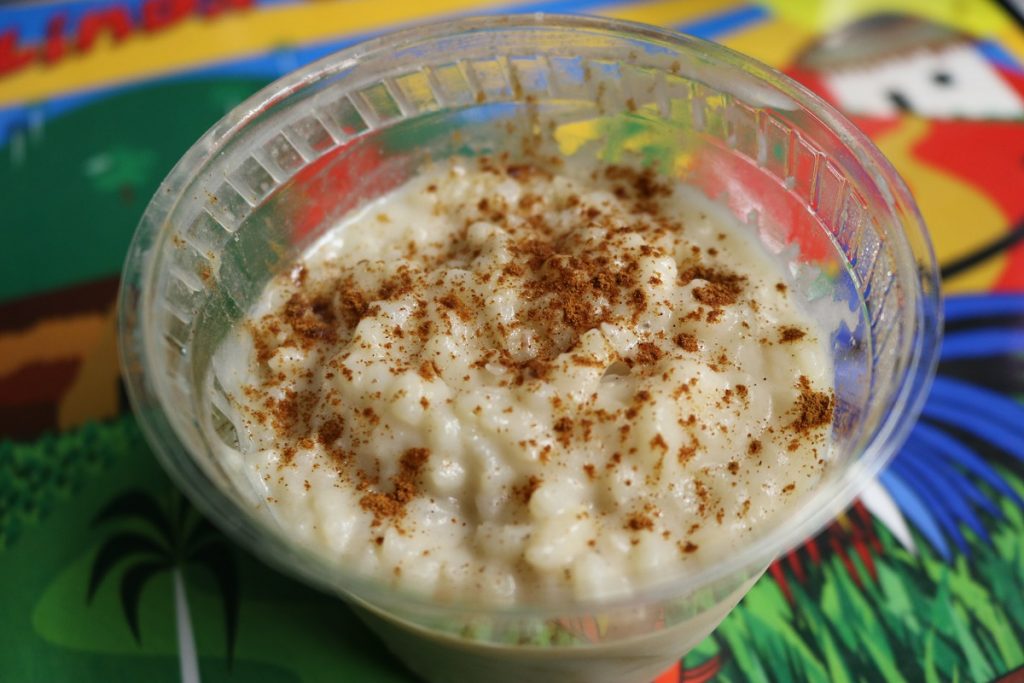 For our productive team meeting the next morning, we were treated with donuts for breakfast and pizza for lunch. Needless to say, we were very pleased!
We then went to Rahel Ethiopian Vegan Cuisine after a lengthy day of becoming acquainted with each other and discussing the future of the organization. The scenery was magical and so was the food. The servers recommended that we order trays of food meant for big groups to share. No surprise, we were met with a smorgasbord of yummy veggie stews on one giant plate with injera bread on the side! We shared as much as we could.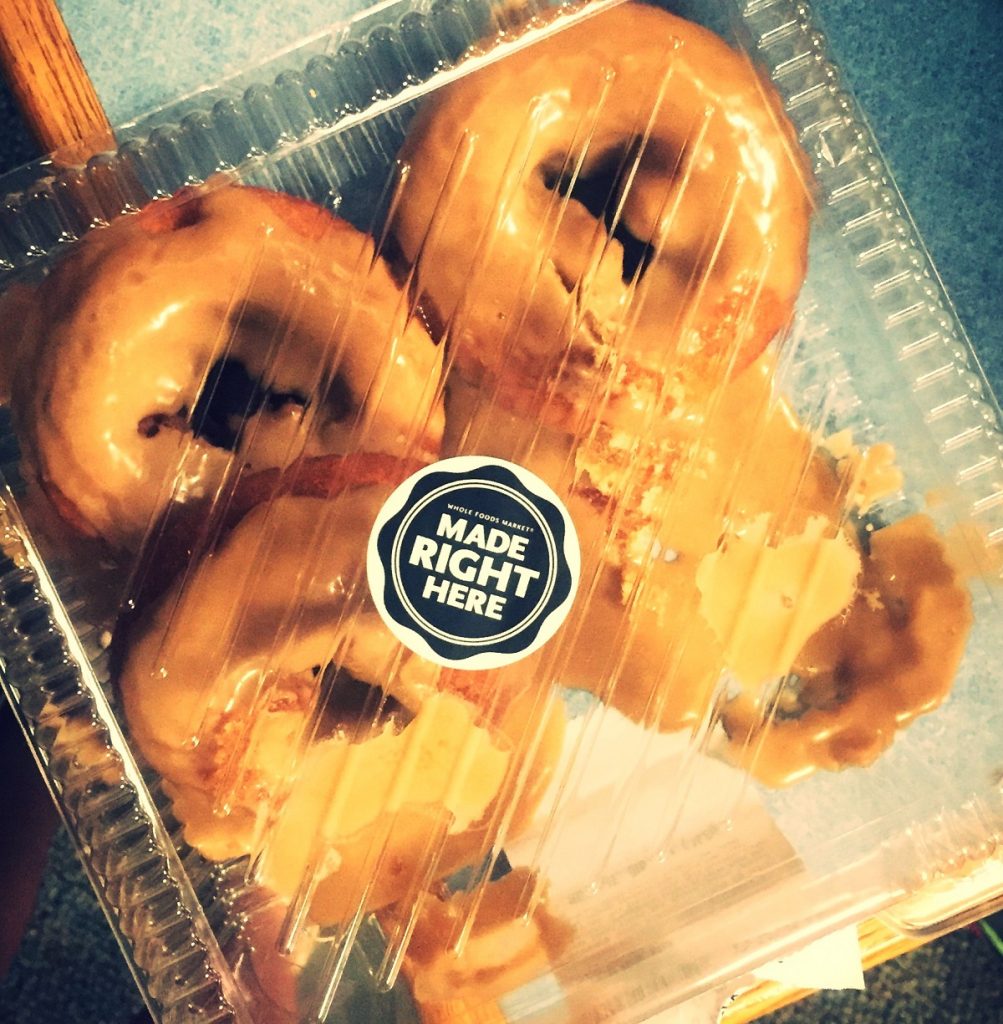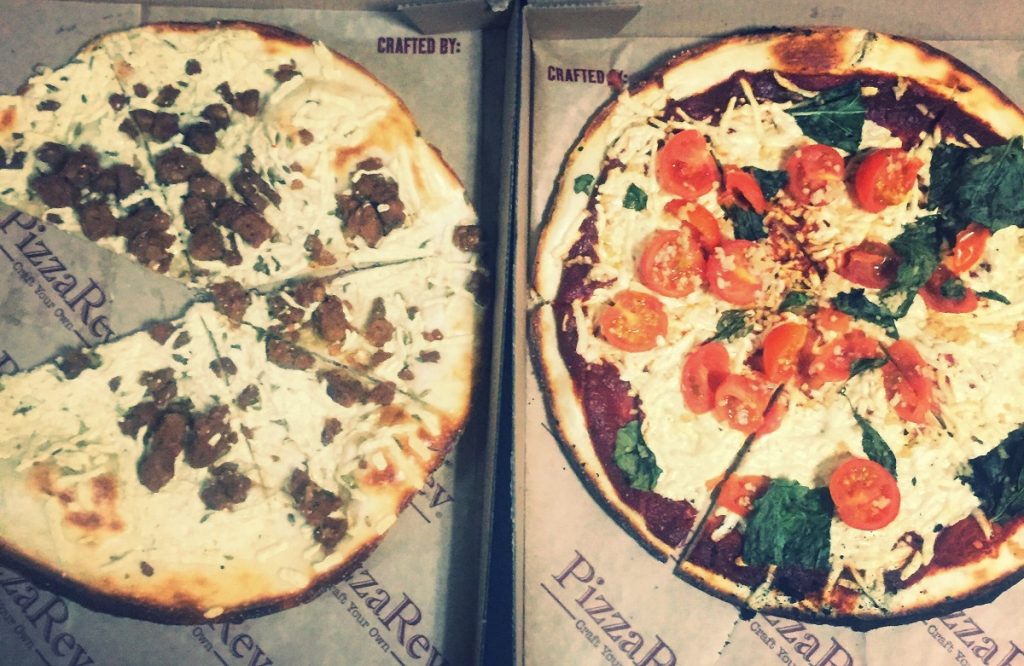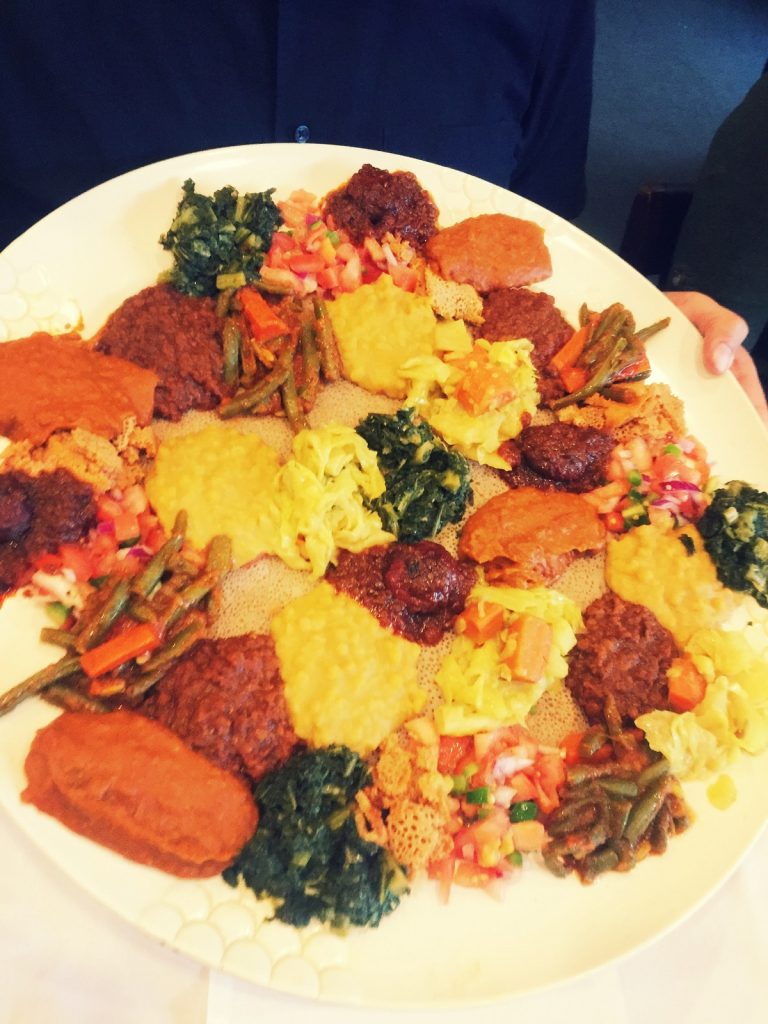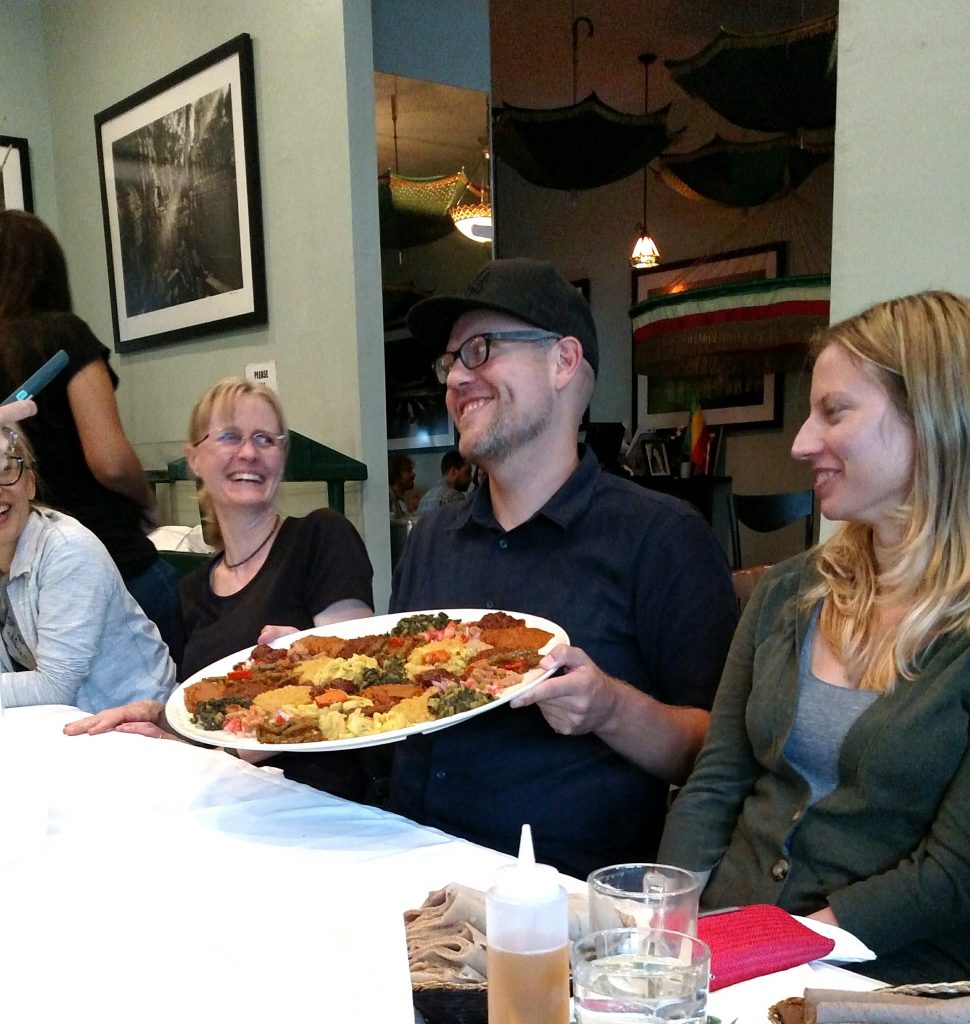 There were a couple of days the VO crew couldn't resist ducking out of the conference for an hour or two to enjoy the many options of Veggie Grill, a West Coast-based vegan fast food restaurant. This place had everything from grilled chickin' and crab cake sandwiches to buffalo wing and banh mi salads.
The restaurant's laid-back, comfortable feel made it a great place for light-hearted conversation and for talking business. If it weren't for the sake of exploring other vegan restaurants, I'm sure we would eat here every day!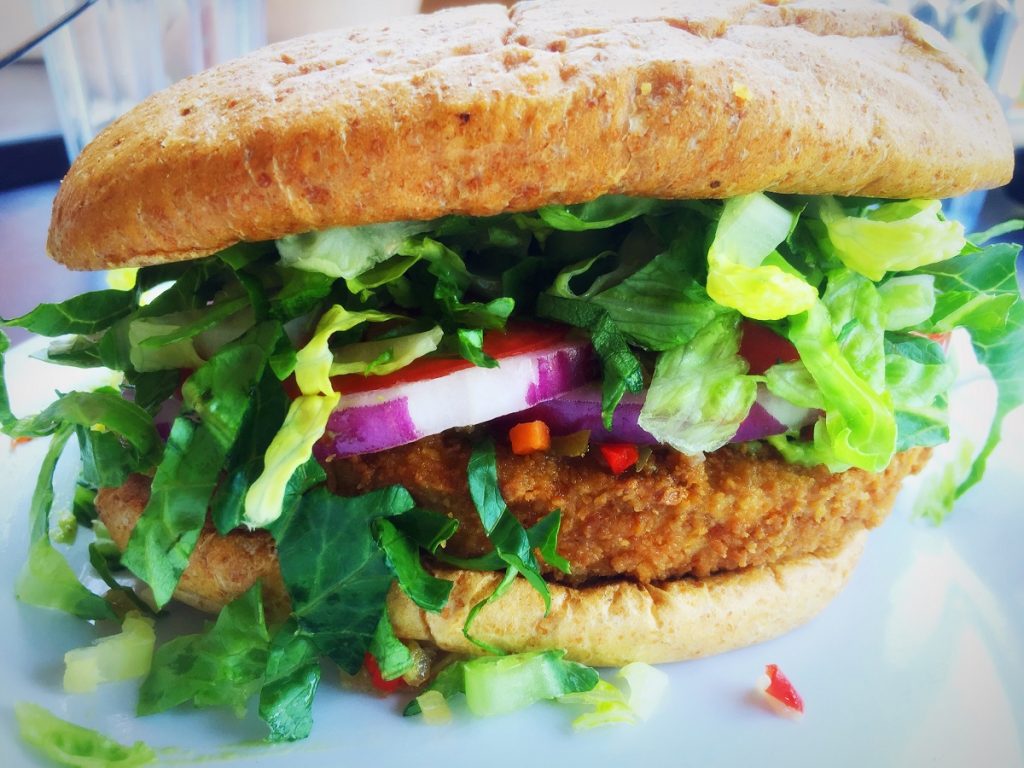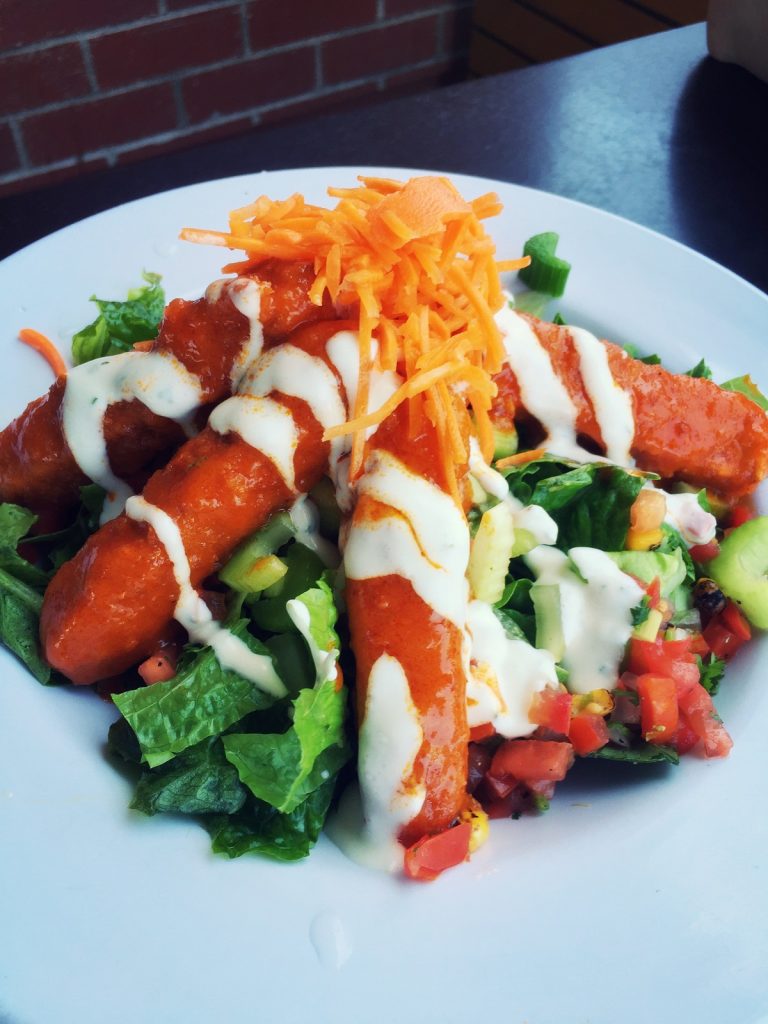 Last, but certainly not least, was our lovely experience at LA Vegan—an Asian fusion restaurant we chose for our final meeting and dining place. We filled up the whole restaurant—literally—excited to try their diverse menu made up of pancake platters, burritos, curry and noodle dishes, and vegetable soups. They were as delicious as expected!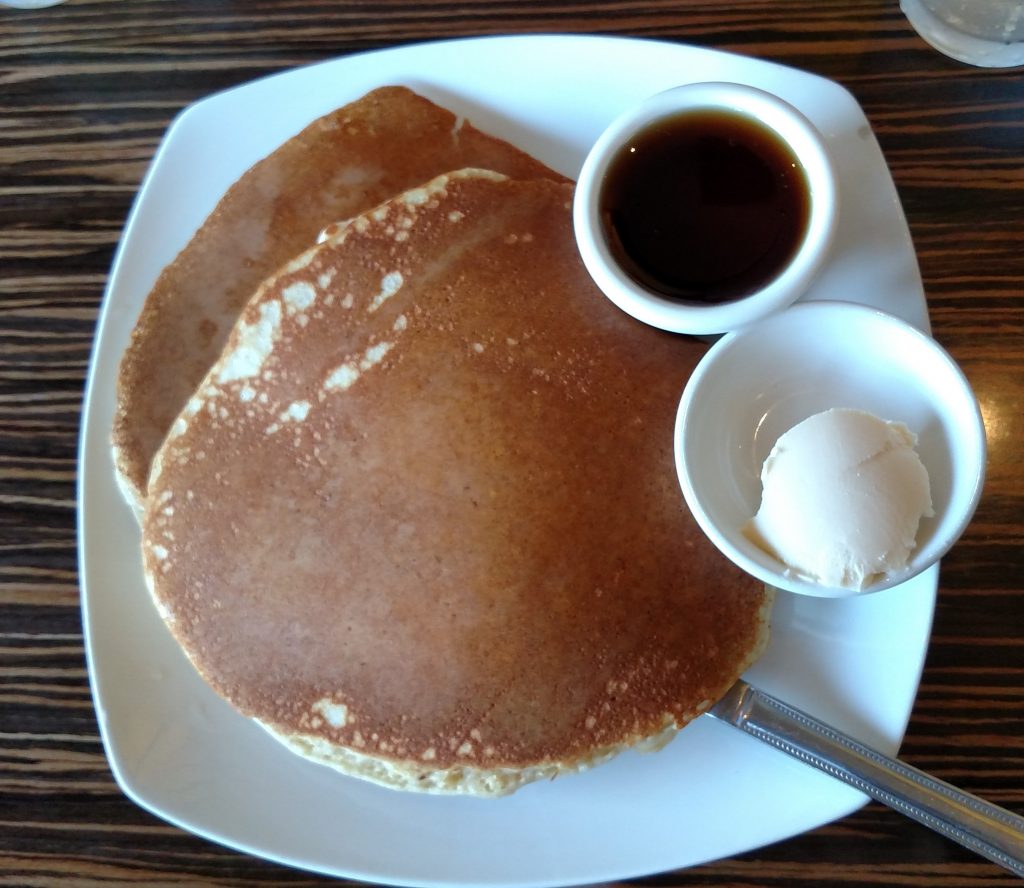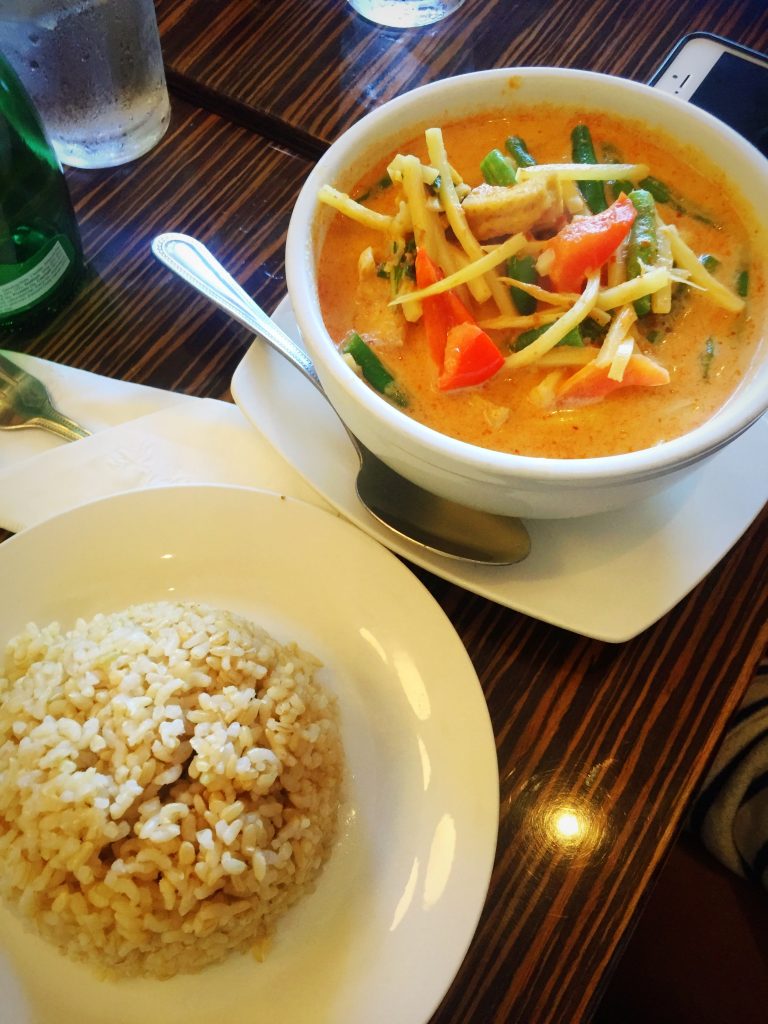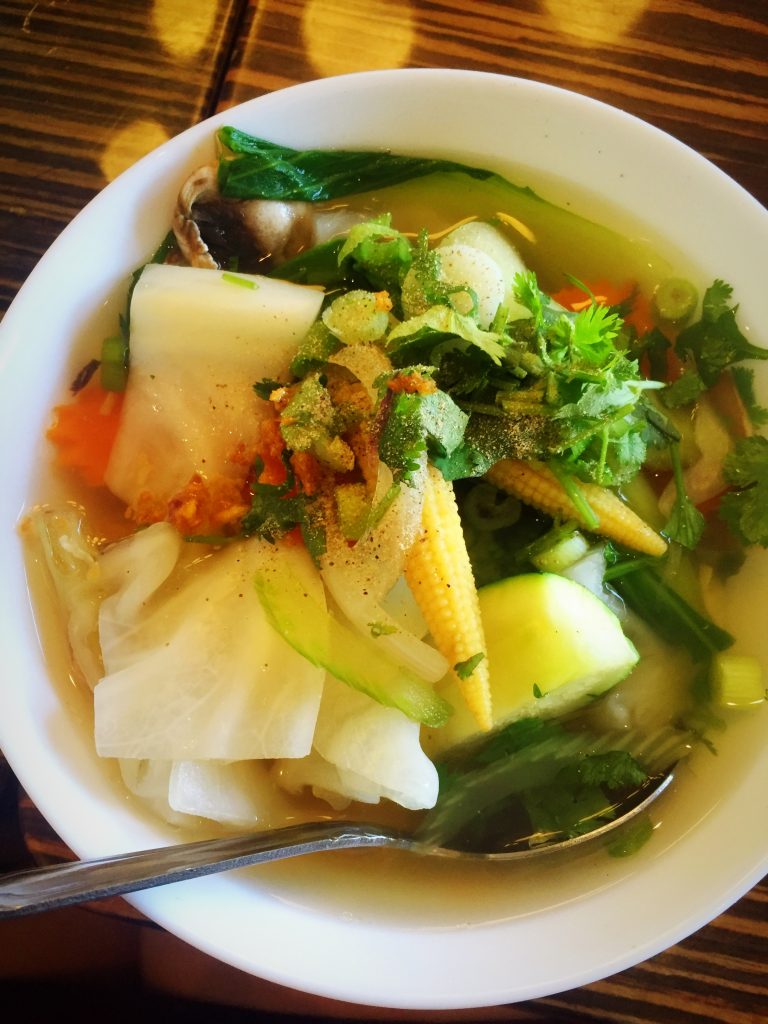 It was an intimate place perfect for wrapping up a wonderful weekend with awesome people.
We will miss you Los Angeles—not only for your palm trees and beautiful weather—but also for your incredibly fantastic vegan eats scene!