Kassy Ortega, VO's Washington, DC Outreach Coordinator, has personally handed booklets to 22,651 students at 25 different schools this semester!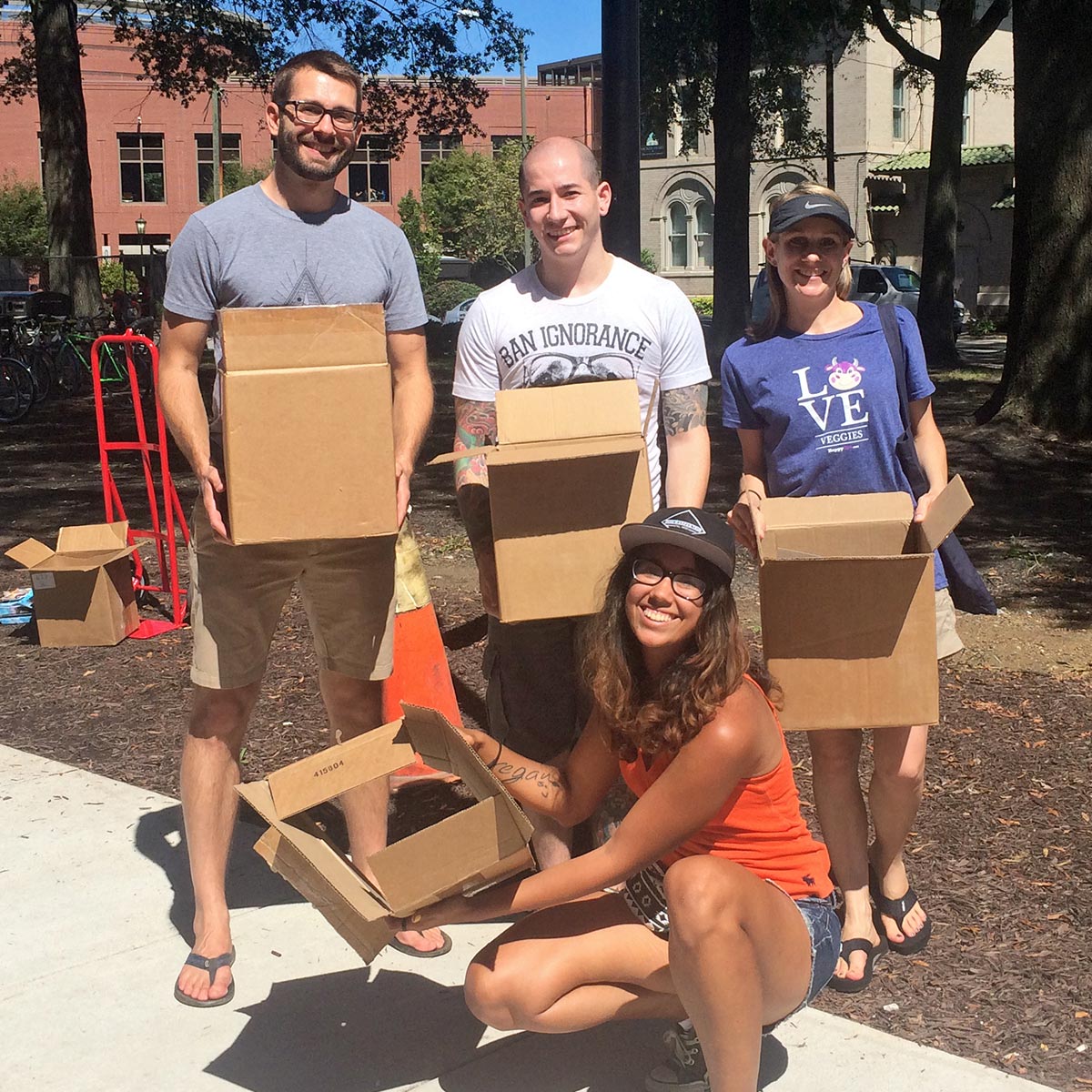 Kassy (above, foreground) and fellow activists (above, from left) Mike Wilson, Chris Guinn, and Julie Sutton emptied several boxes of literature at Virginia Commonwealth University, handing out 4,764 booklets in a single day!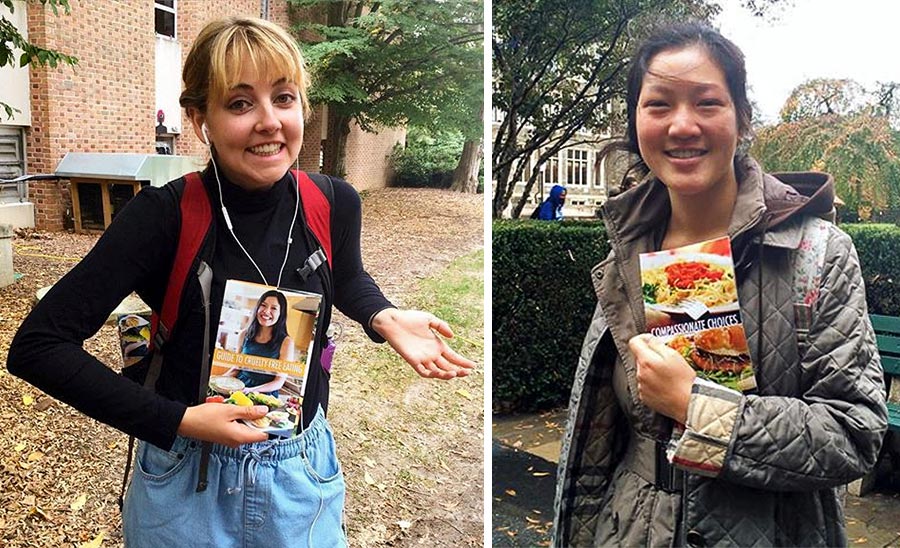 Above are two students Kassy met this fall:
I handed Lydia [left] a booklet on campus. She handed it back and told me she was already vegetarian. I put a Guide to Cruelty-Free Eating in her hand and told her that there were vegan recipes inside. After a 15-minute conversation about the dairy and egg industries, she exclaimed, "I'm pretty sure you just made a new vegan today!"

Danielle [right] received a booklet from us last semester and has stopped eating animals!
Right now, you have the opportunity to spare twice as many animals from suffering: Have your donation doubled today!