Kimberly Moffatt is one of the Adopt a College program's top two volunteers this semester – touring the United Kingdom, Southern California, and the Southwest, she's handed booklets to 37,657 students at 62 different schools!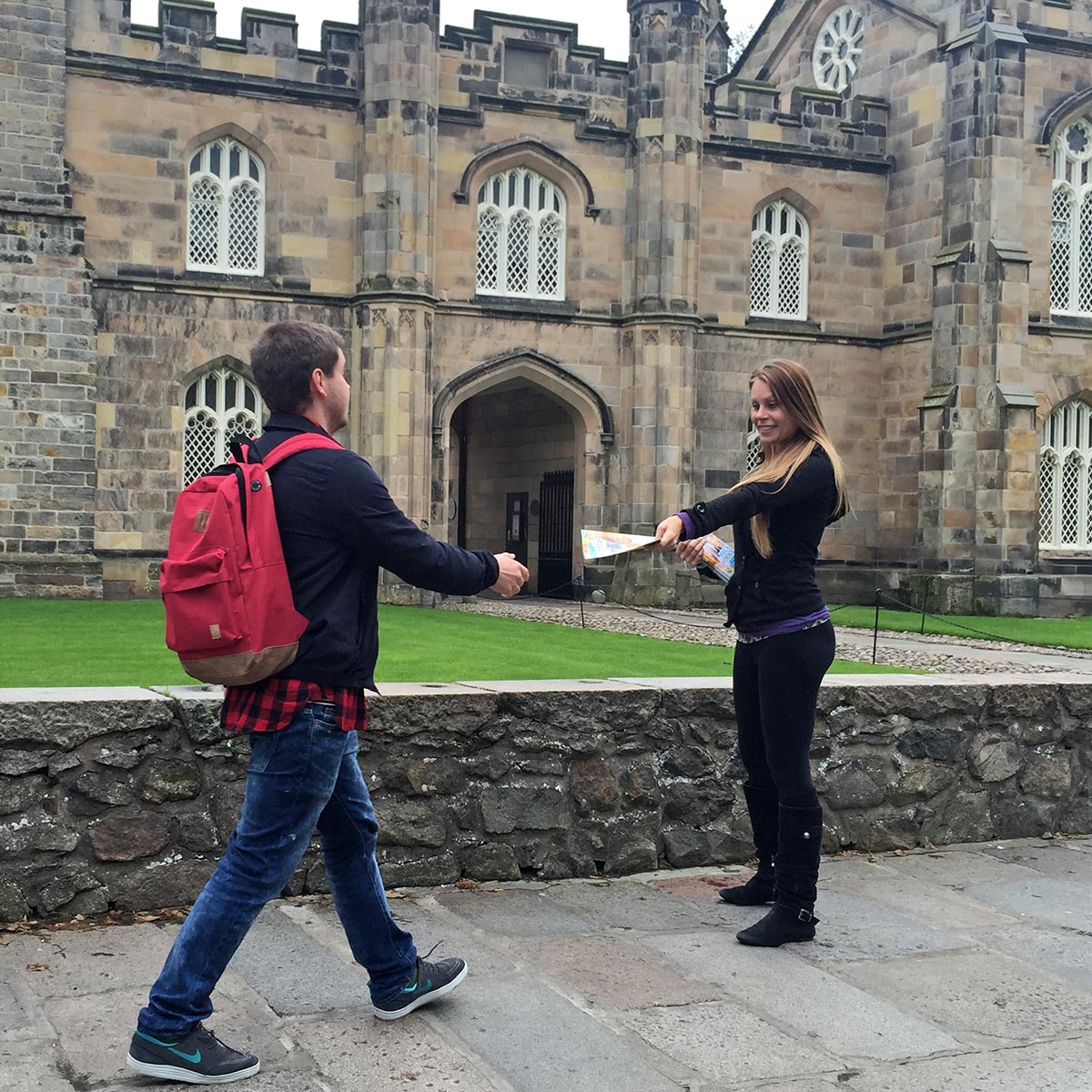 Above is Kimberly at the University of Aberdeen – one of three campuses in Aberdeen, Scotland that she leafleted with Ashleigh Christie and VO's Director of International Outreach, Vic Sjodin, on September 21. Together, they got booklets into the hands of 2,205 students!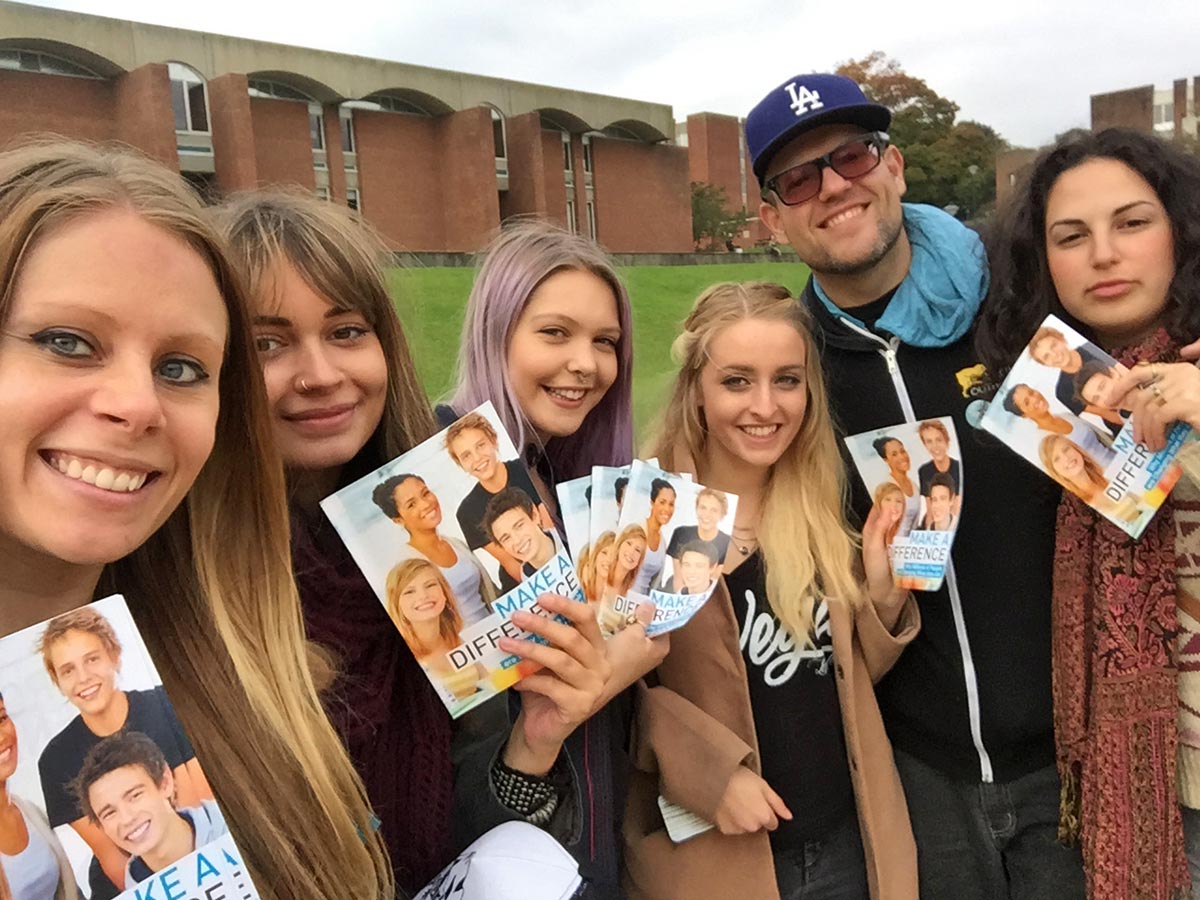 Above (from left) are Kimberly, Eve Massie, Ell'e Chambers, Emily Payne, Vic Sjodin, and Popi Raja Peppas at the University of Sussex in Brighton, England. Along with volunteers Jim Curzon and Michael Green, they handed out 2,800 booklets there and at the University of Brighton on October 12. Below (from left) are a few of the people they reached on campus: a chaplain who asked for 20 more booklets to share with people in his department; a student who wanted to go veg; and Emily, a student who was set to go vegan after receiving a booklet!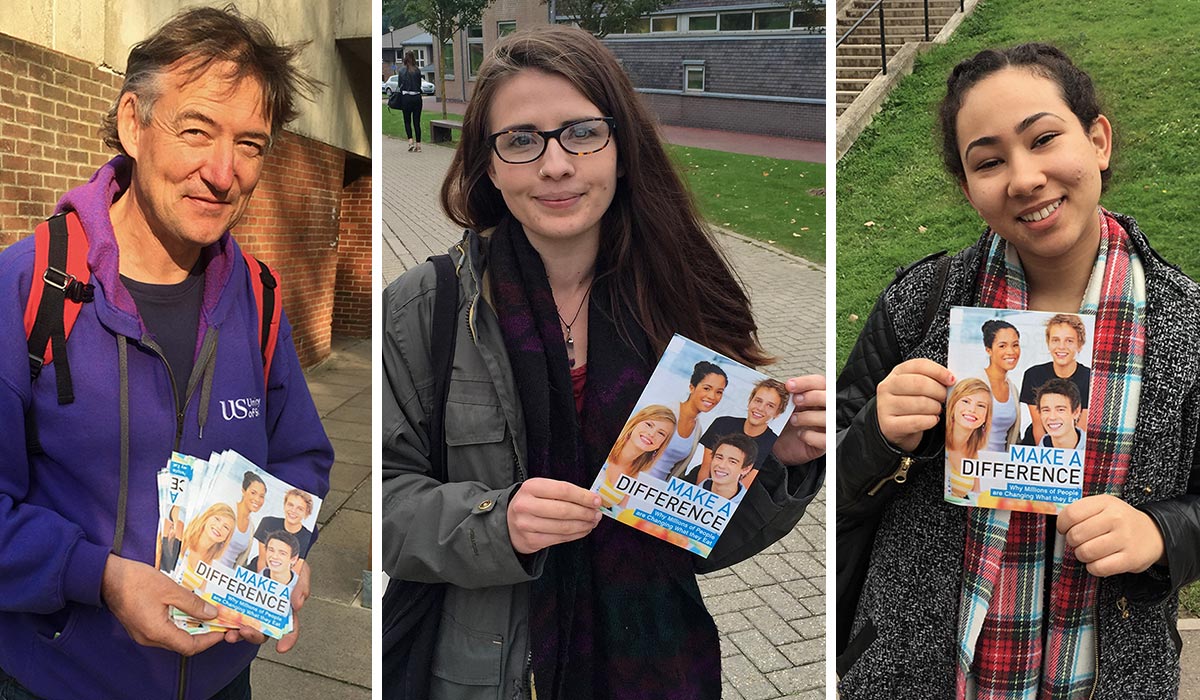 On November 10, Kimberly single-handedly reached 1,101 students at the University of Texas at El Paso:
I had an extremely high take-rate, and the students were super friendly.… I had a brief conversation with a student who wanted to go vegan, so I gave him an eating guide, which he was super excited about.
Inspire twice as many new vegans in 2016: Have your donation doubled today!