Vic Sjodin, VO's Director of International Outreach, has personally reached 34,697 students at 71 different schools this semester!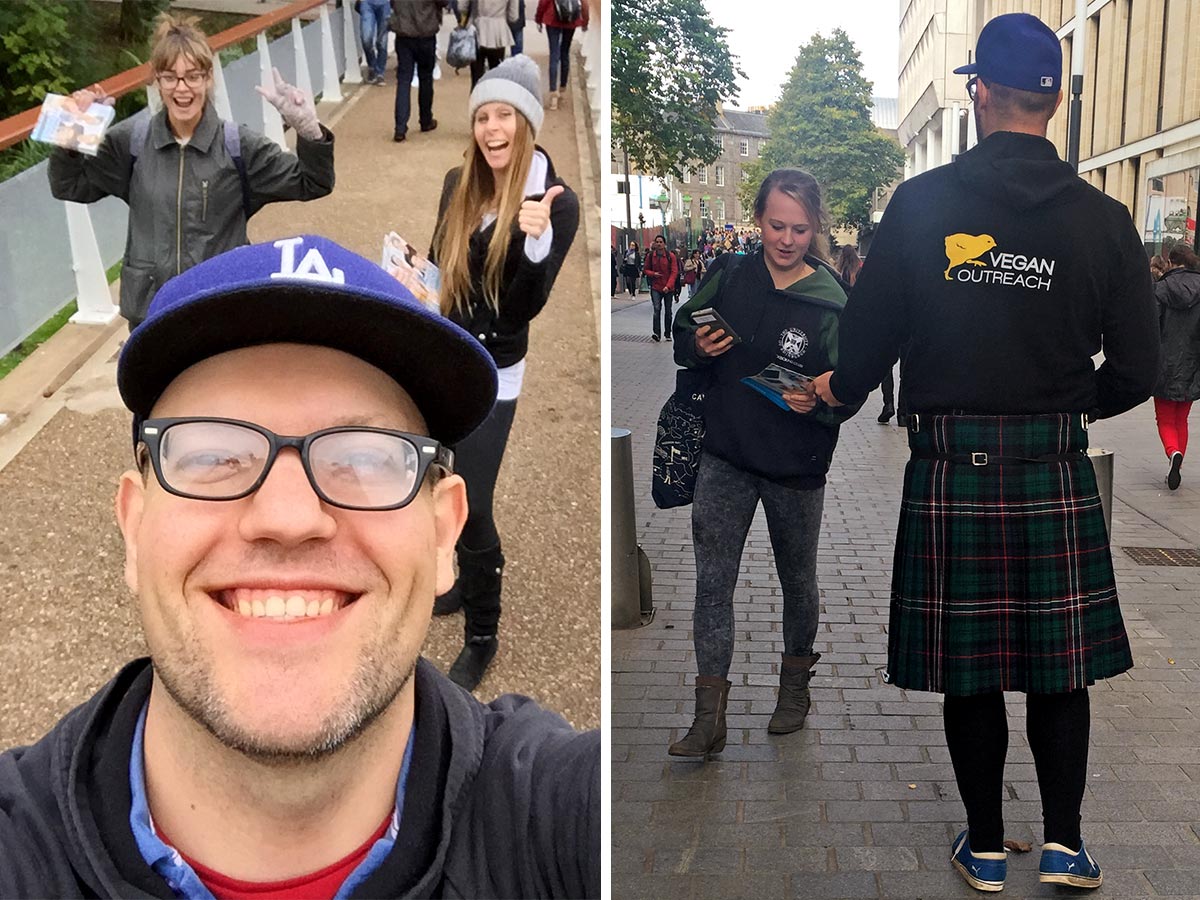 Above (from left) is Vic with Eve Massie and Kimberly Moffatt at the University of Warwick in Coventry, England, where they got booklets into the hands of 3,850 students in a single day; and Vic in action at the University of Edinburgh in Scotland, sporting his VO hoodie paired with a kilt!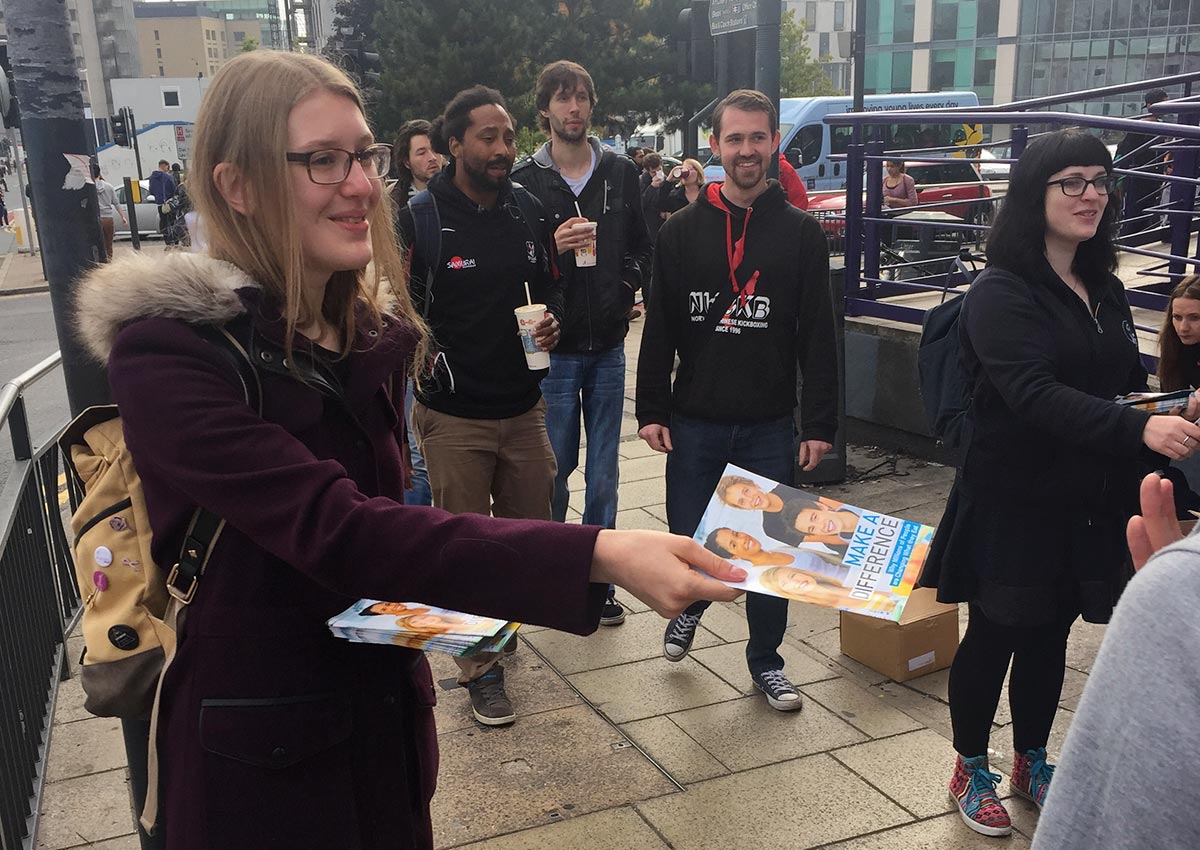 On September 28, Vic and Kimberly teamed with Alexandra Meeks (above, right), Sally Thompson, Jane Land, Dara Wetton, and Bethany Mills (above, left), reaching 4,000 students at Leeds Beckett University and the University of Leeds in England:
Today was the biggest leafleting day so far in UK history. Lots of readers, conversations started, and people coming back for more literature and/or questions.

My three favorite interactions were with Bethany, who was vegan and jumped right in and helped leaflet for over an hour, and wants to get more involved and loved leafleting. We had a long talk with Gabriel [below, right], who is committed to going vegan after reading the booklet in class; we gave him lots of information and encouragement. We also met Tara [below, left], who said she doesn't think she can ever eat meat again after reading the booklet. We spoke for over 15 minutes, and she thanked us for the booklets and asked for more to show her friends.

Outreach in the UK is going phenomenal so far!! So happy because of VO supporters we can expand this lifesaving and effective work across the pond!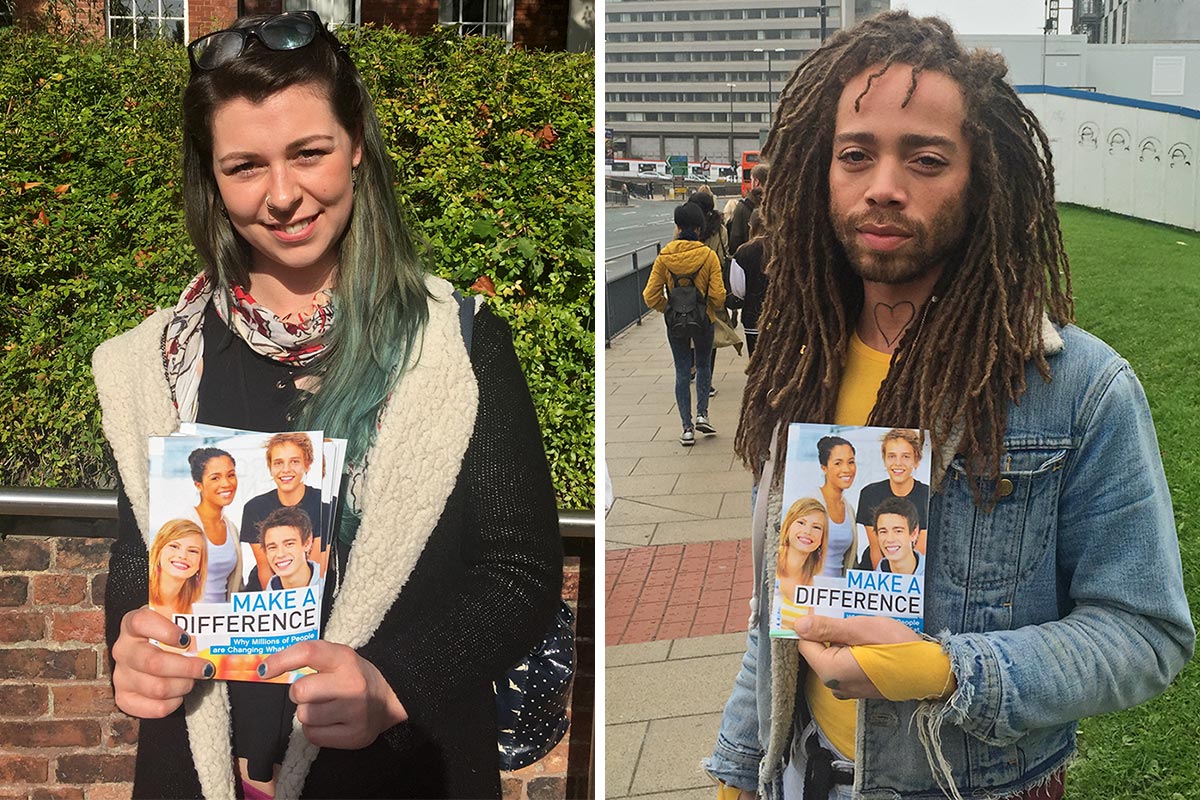 Less than two days left to receive dollar-for-dollar matching: Donate now to reach twice as many students in 2016!