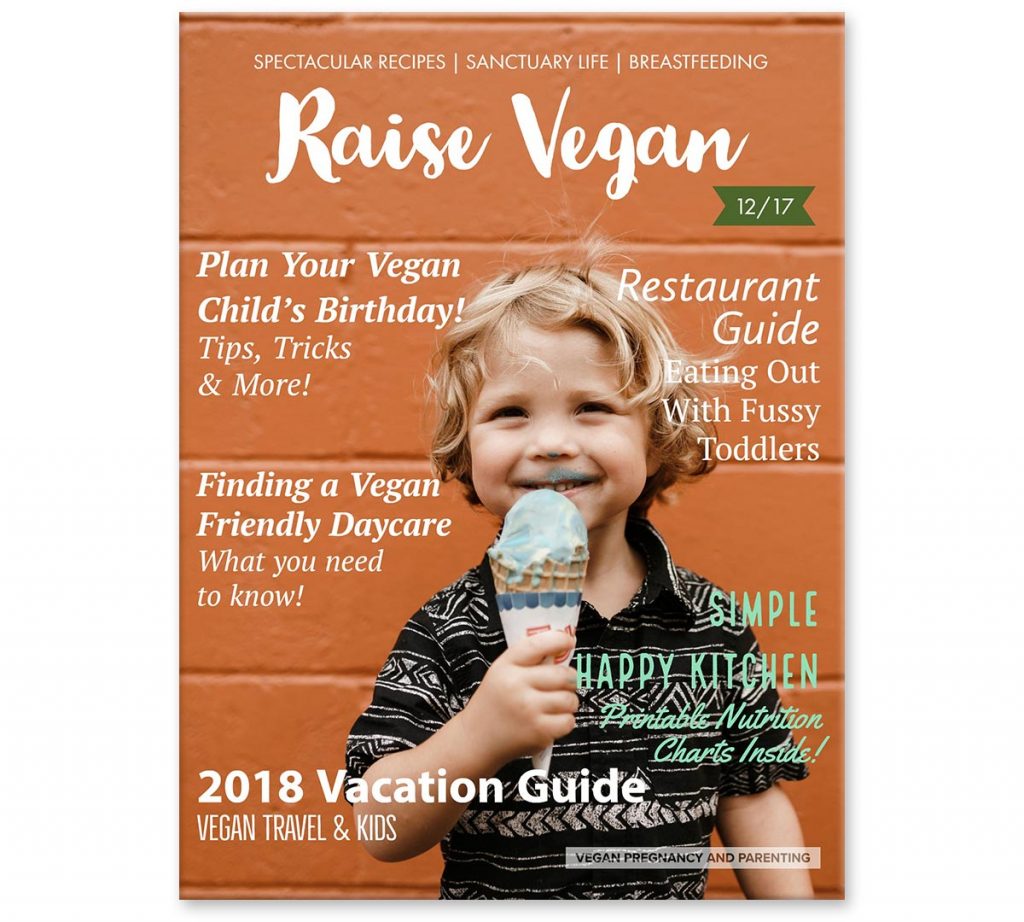 Attention vegan parents! In just a few short days, you'll have access to a great new resource on vegan parenting—a free digital magazine!
This project was initiated by our friends behind the website Raise Vegan and will cover everything from planning for children, conception, how to handle skeptical family members, delicious recipes, and printable charts with nutritional information.
The first issue of the Raise Vegan magazine is set to release on December 15 and will be published in Spanish and English. By the end of 2018, the magazine will be in multiple languages.
Sign-up to receive the magazine by subscribing here.
If you're a vegan parent raising vegan children and you're interested in contributing to the magazine, email Tianna to see how you can get involved!